I have been asked what my favorite destinations are. All of them! J I enjoy every trip, every country, city, village…
There are, however, some places in this world I fell in love at first sight. Rome was one of them. There were other after that… Bruges was one of them.
I had seen some photos on the Internet, I had read things about the Belgian city that spectacularly flourished during the Middle Ages and, slowly, I got the idea to visit it. Thanks to the canals that are like a web there, Bruges shares with Amsterdam, the title of "Venice of the North".
I had no idea what I was about to live there…
BRUGES – A QUICK GUIDE…
If you are lucky, as I certainly was, the city will show you its entire splendor, after just a trip towards the hotel on narrow streets where you cannot see much except the beautiful medieval buildings. Sun, a perfect weather and a state of happiness that you can feel almost instantly!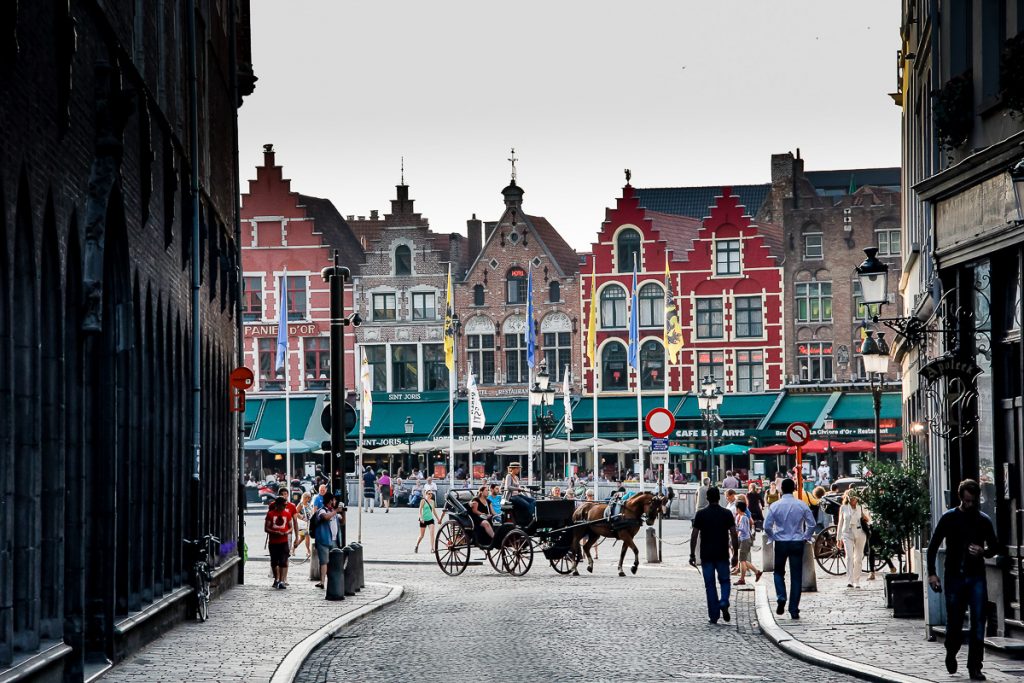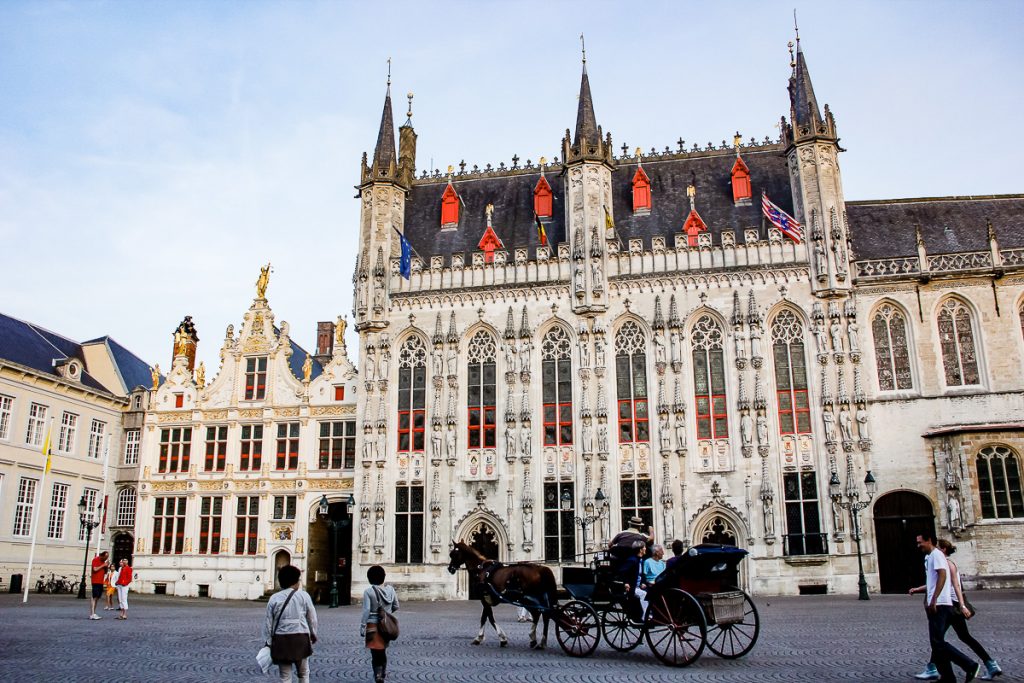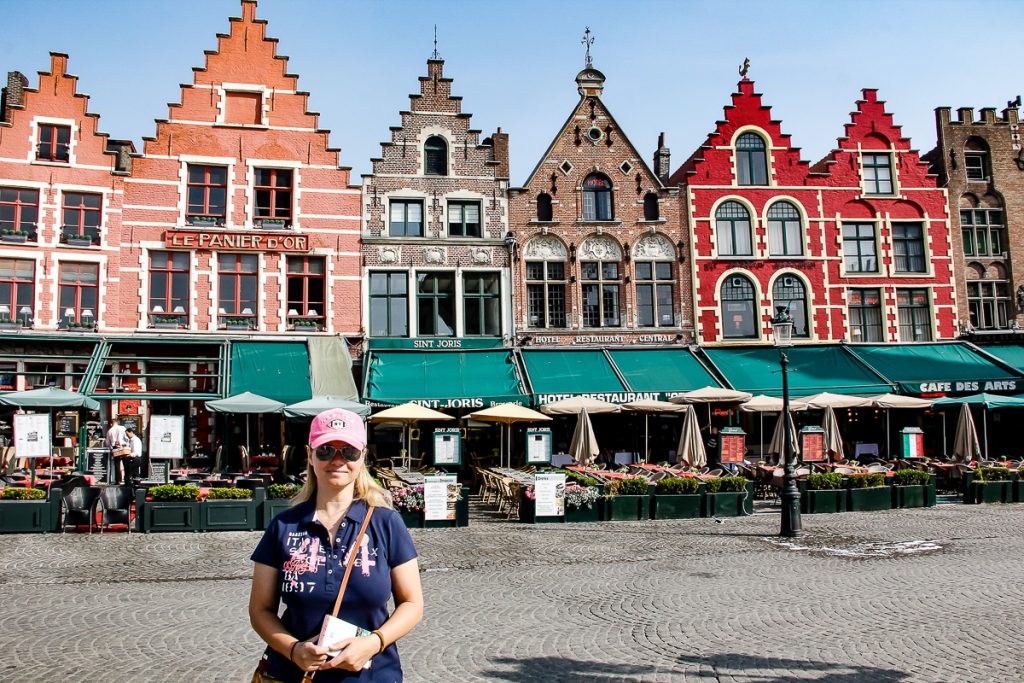 I discover, full of euphoria, the central squares of the city – Markt and Burg.
I take pictures continuously… The buildings fascinate me. I try not to lose any detail.
I want to show-off as a very friendly person and I try to speak French, but what do you know? The local people do not speak French, but Flemish. They'd rather speak English as a foreign language…
WHAT TO DO IN BRUGES
Bruges is considered the city of chocolate, lace, diamonds and beer, so you can't get bored here…
I start walking around on all the canals and I also take a classic organized tour in a boat – a tour that takes you to a lot of old, picturesque houses, beautiful bridges and you can listen to all the stories the guide on duty tells you. I find out that "brugge" in Flemish means "bridge".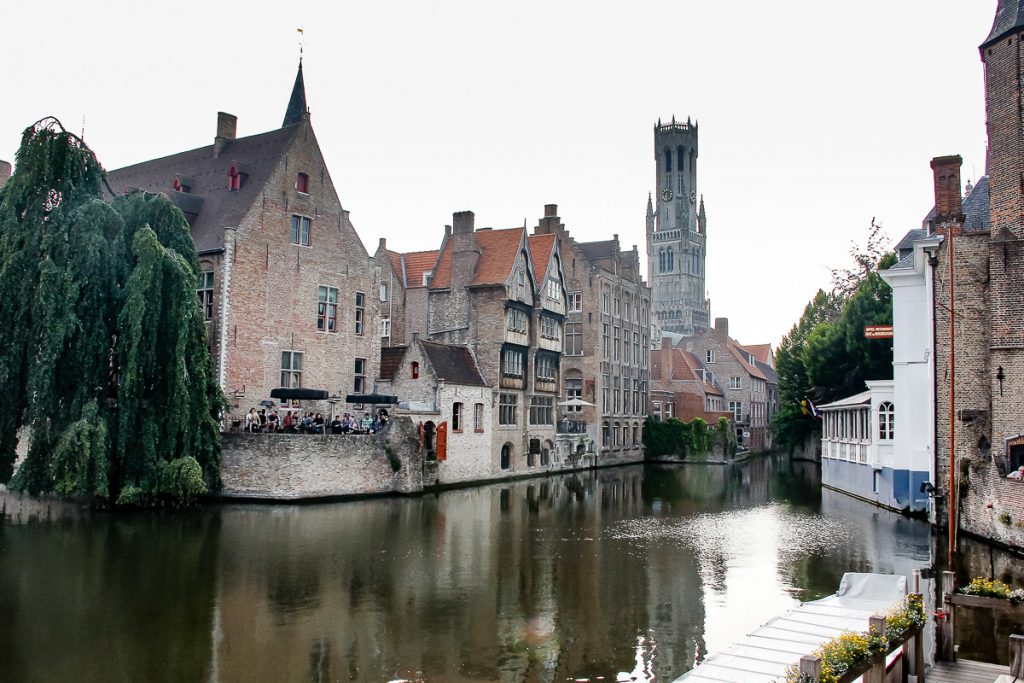 On one of the canals, the guide shows us a balcony where a dog sleeps undisturbed. And in an instant we all start taking pictures.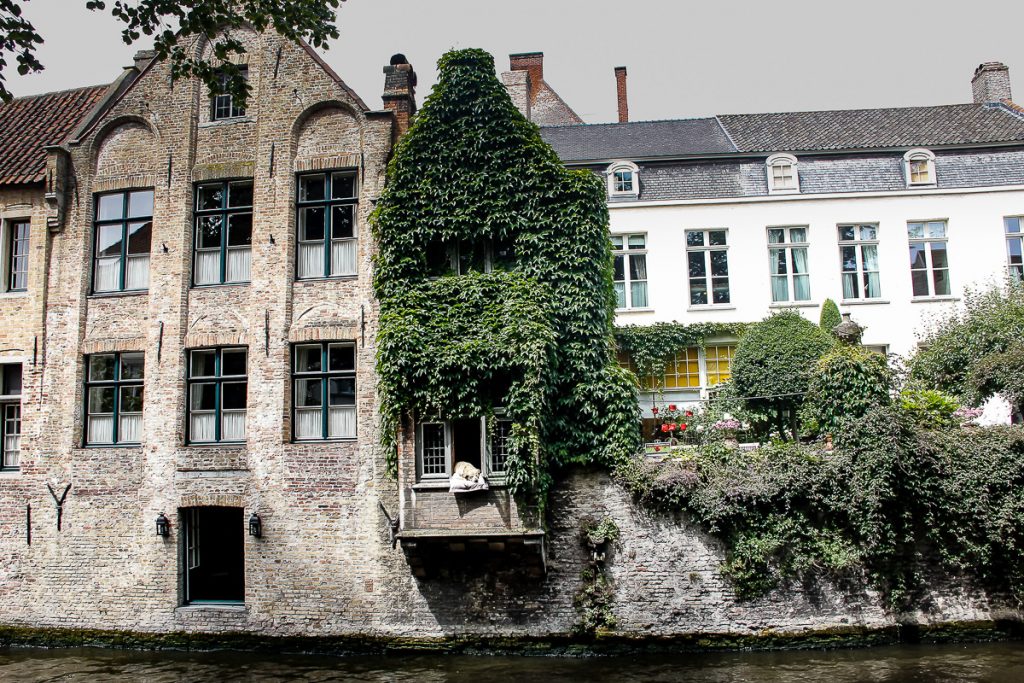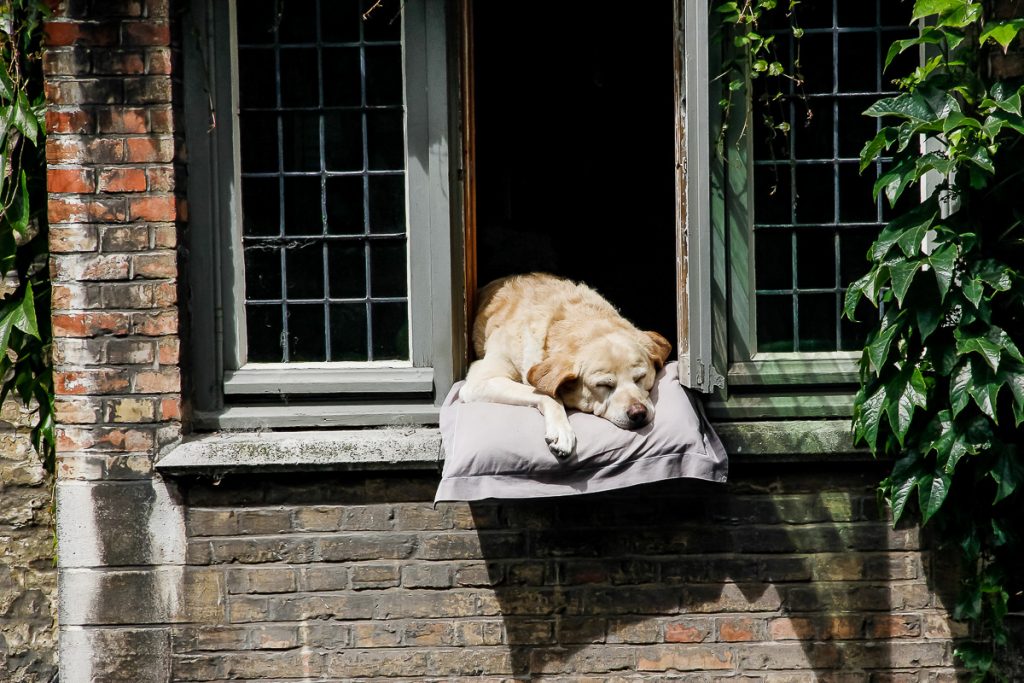 The dog couldn't care less… He has seen so many tourists during his life, that nothing can disturb his siesta.
I find out then that the dog is the star of a movie. Really, a star? A movie made, in its greatest part, here, in Bruges. So, after the tour, I look for the first bookstore and I ask for "In Bruges", with Colin Farrell.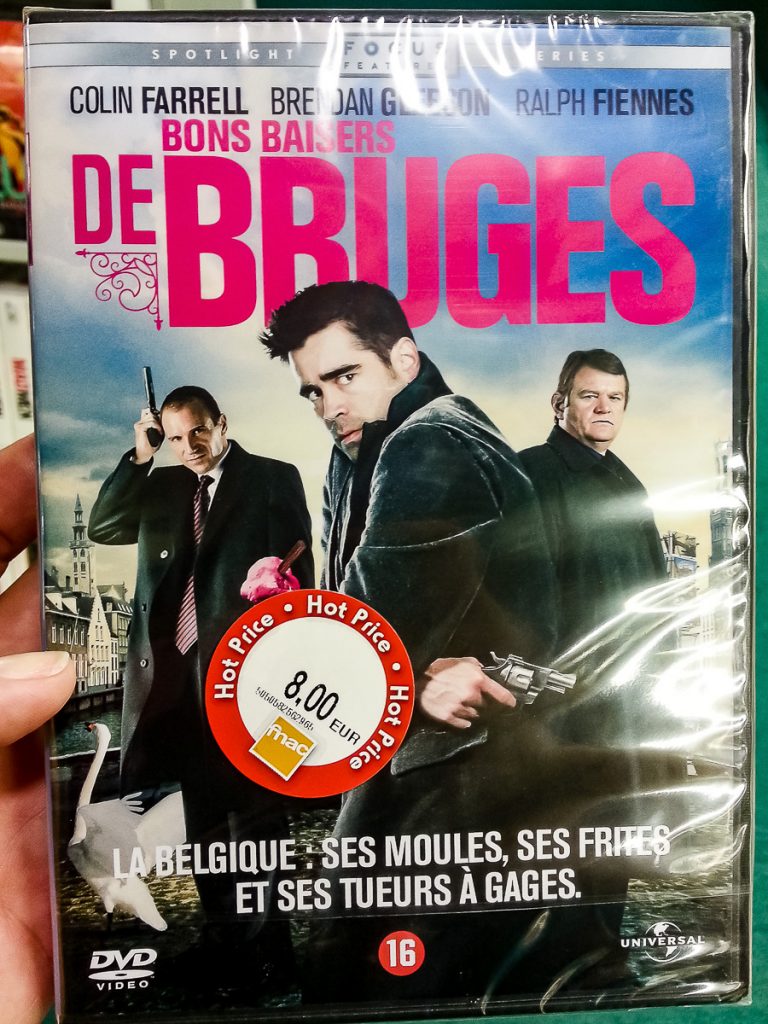 What do you know… After watching the movie, I no longer wanted to climb in Belfry (Belfort) – the bell-tower from Grote Markt, that is 83 meters high, from where, the panorama is, apparently, great. It is all right with me to see the city from down here… Anyway, I had to go 366 steps up to get to the top!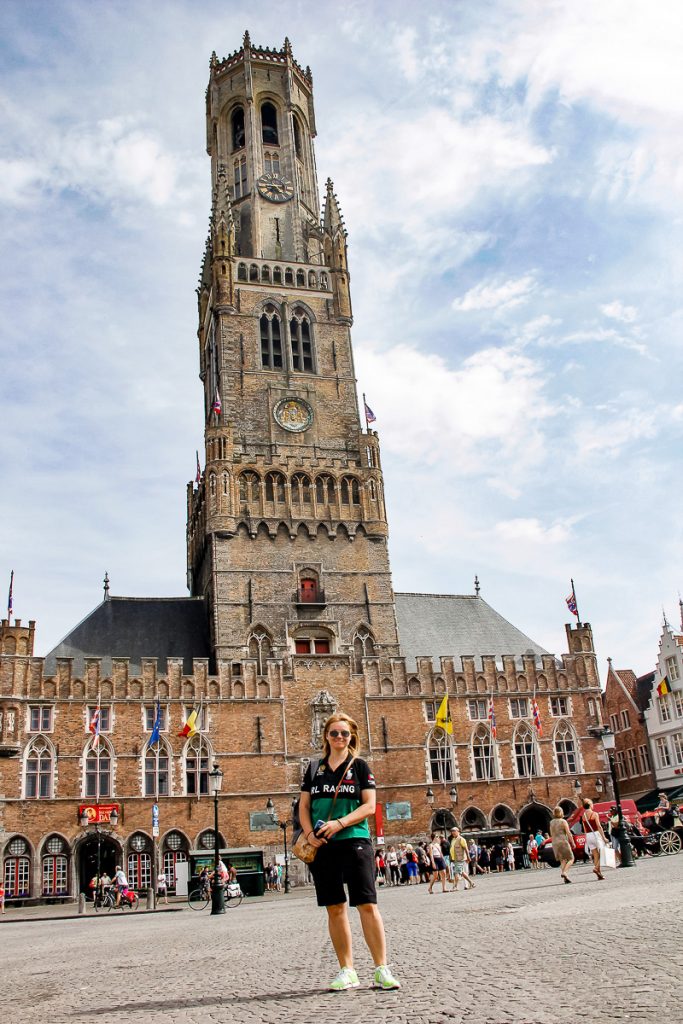 As going by boat and walking on the narrow streets are things I have already done, there is one last thing left: going by carriage. You can take a romantic tour of the old town at a price about four times higher than by boat. I decide to take the iron horse, as this one is for free. J
And bicycles are an option too for the ones who have a… trained ass. J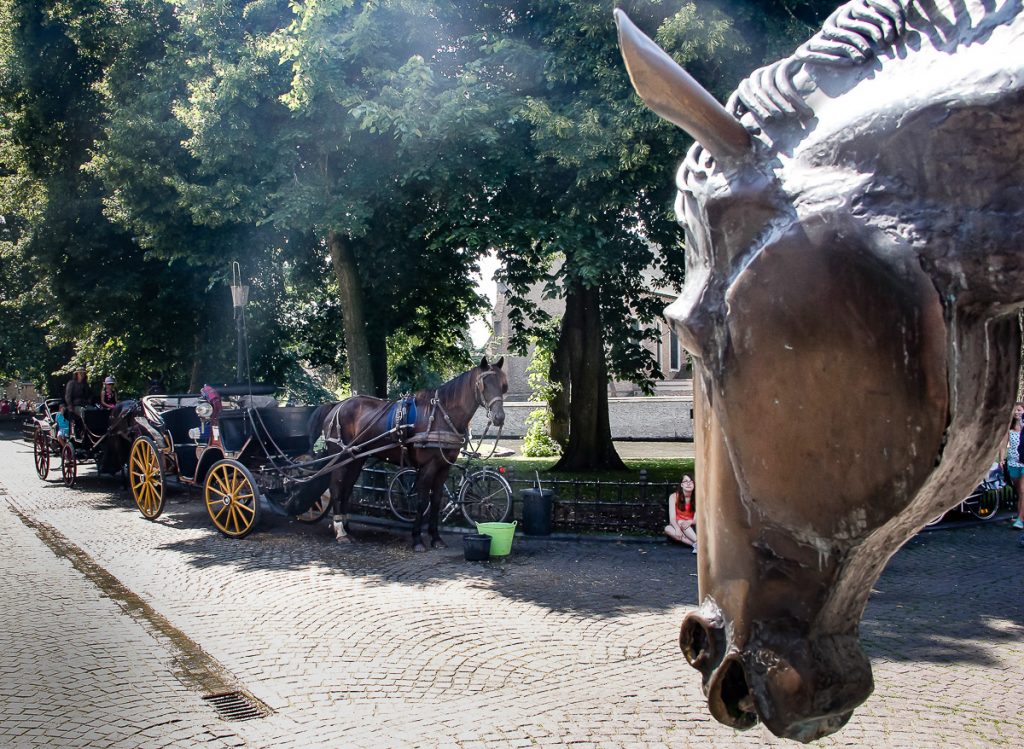 I'd suggest a classic car, but surprise: this one is a private one. The man came for some weekend shopping, to buy a small painting for his living. A Jan van Eyck, a Rubens…
THINGS NOT TO MISS IN BRUGES
During my walks, I found a lot of old churches, art museums, palaces, a cathedral or the spectacular City Hall, the Diamond Museum, the Chocolate Museum as well as… The Museum of French Fries J. For all tastes…
I did not want to miss the Church of Our Lady, for a reason (you cannot miss is, as it can be seen from the distance, thanks to its 122 meters high tower). Inside, there is a Michelangelo work: "Madonna and Child". This is one of the very few masterpieces of Michelangelo that are outside Italy!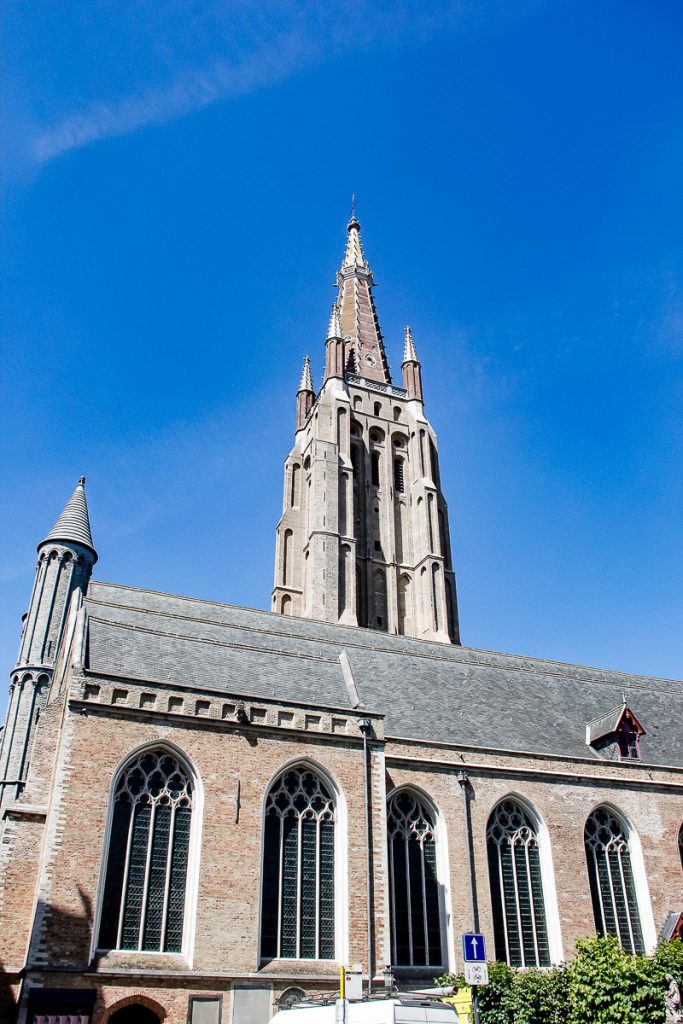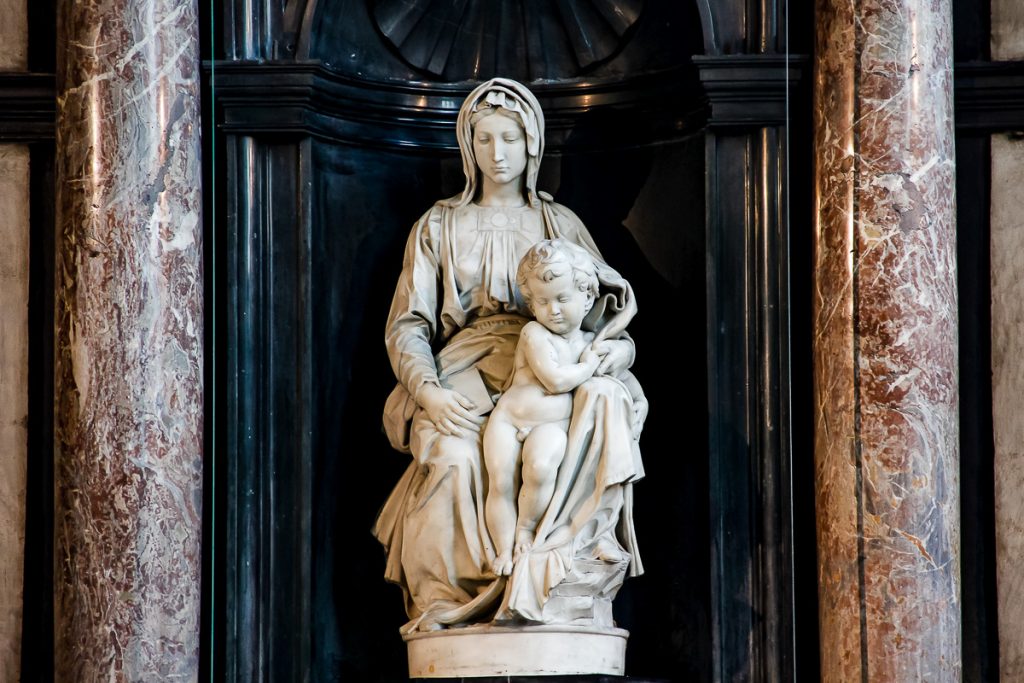 I kept hearing about a special place, in the very middle of the city, in Burg Square: Basilica of the Holy Blood.
A 12th century church that keeps a relic with Jesus Christ's blood. It is some sort of a capsule that you can see only on certain days, between certain hours (I saw it on a Friday, at noon).
It is in all guides, but I liked what somebody said about this place: this is not a touristic point, this is an act of faith.
BRUGES – THE CITY OF CHOCOLATE!
Don't ever come to Bruges if you are on a diet or something. You are going to suffer. You'll have to chain yourself to the radiator in the hotel room J. Here you can find chocolate everywhere, in industrial quantities, of all kinds, but especially in all forms…
And just so that we don't get sick, let us try a few combinations of chocolate with something else besides chocolate J. I would recommend waffles with chocolate and strawberries dipped in chocolate.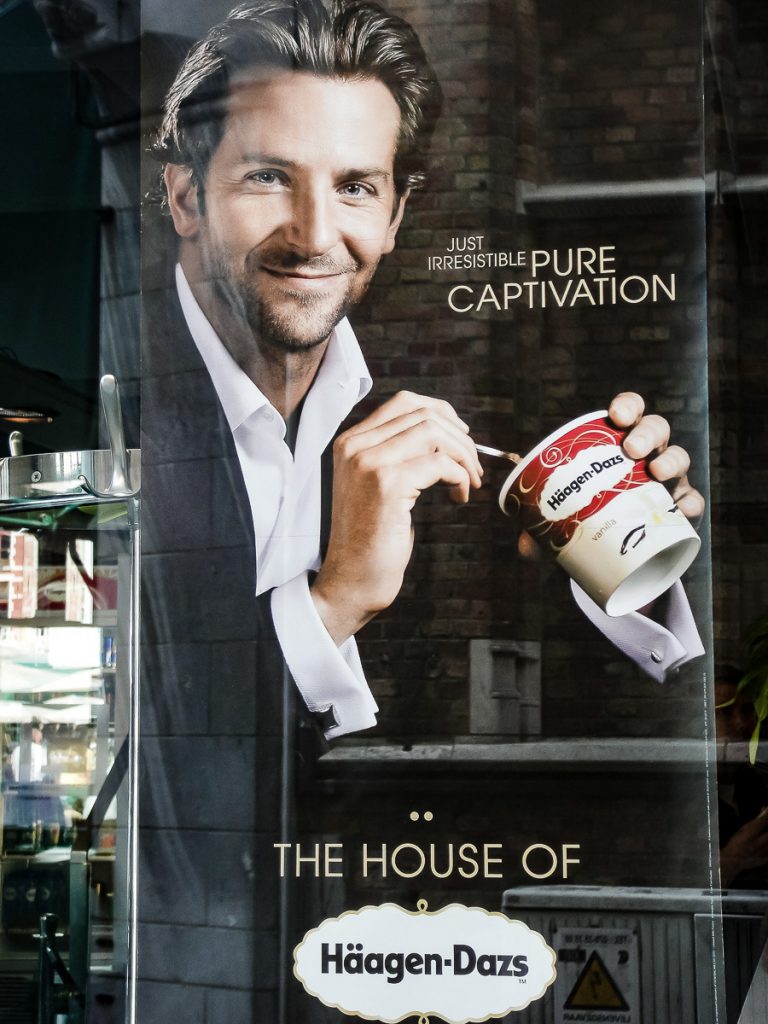 Guys, please, someone tell Bradley Cooper that, if he invites me out for an ice-cream, I swear I will not care I am full from all the chocolate I ate in Bruges… I'll go!
WHAT ELSE BESIDES CHOCOLATE YOU CAN EAT IN BRUGES…
There is food here too. One cannot live only on chocolate injected directly in veins…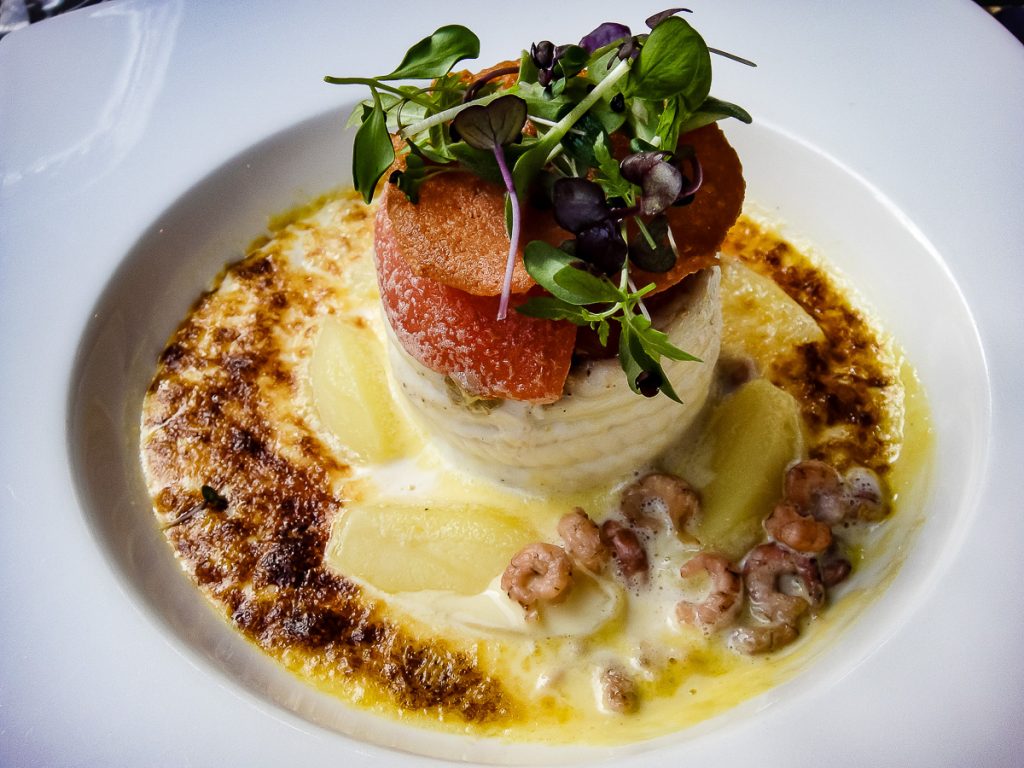 I found a very good fish, caught that same day. With fresh seafood. (I am not a great fan).
On a different occasion, I chose the classic mussels.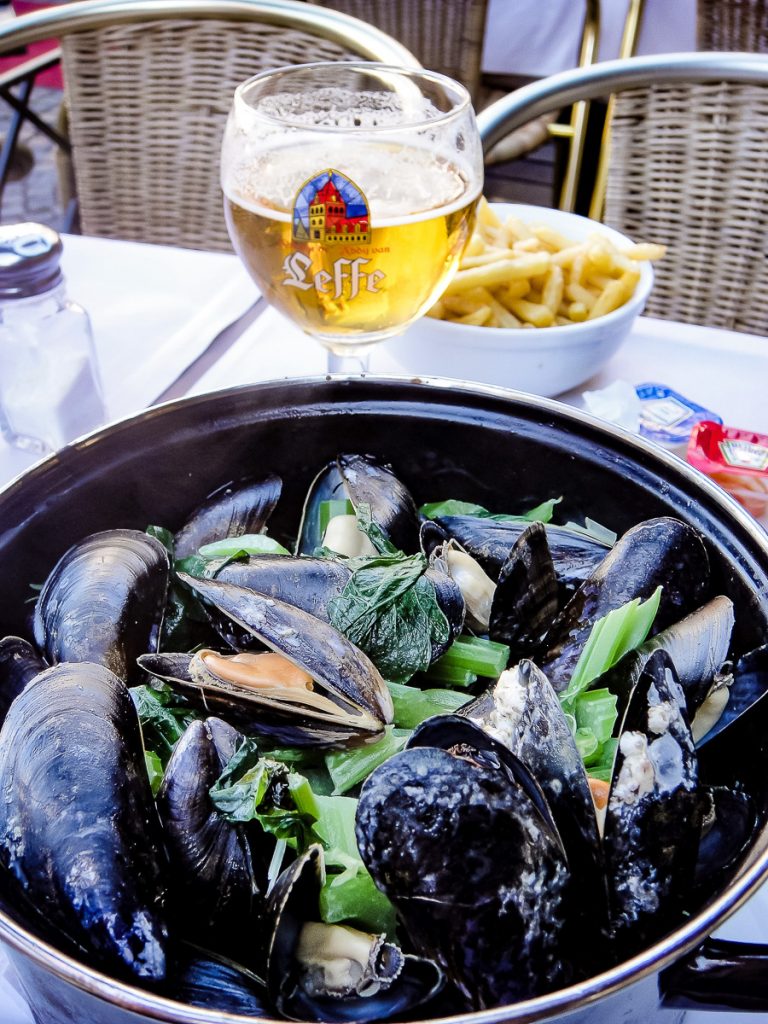 No matter how snobbish you are when it comes to food, you cannot refrain from buying from the street food stands the delicious French fries with lots of mayo!!! (My God, my mouth is watering…) These are fries that you can eat in a very relaxed manner, sitting on the cubic pavement in Markt Square.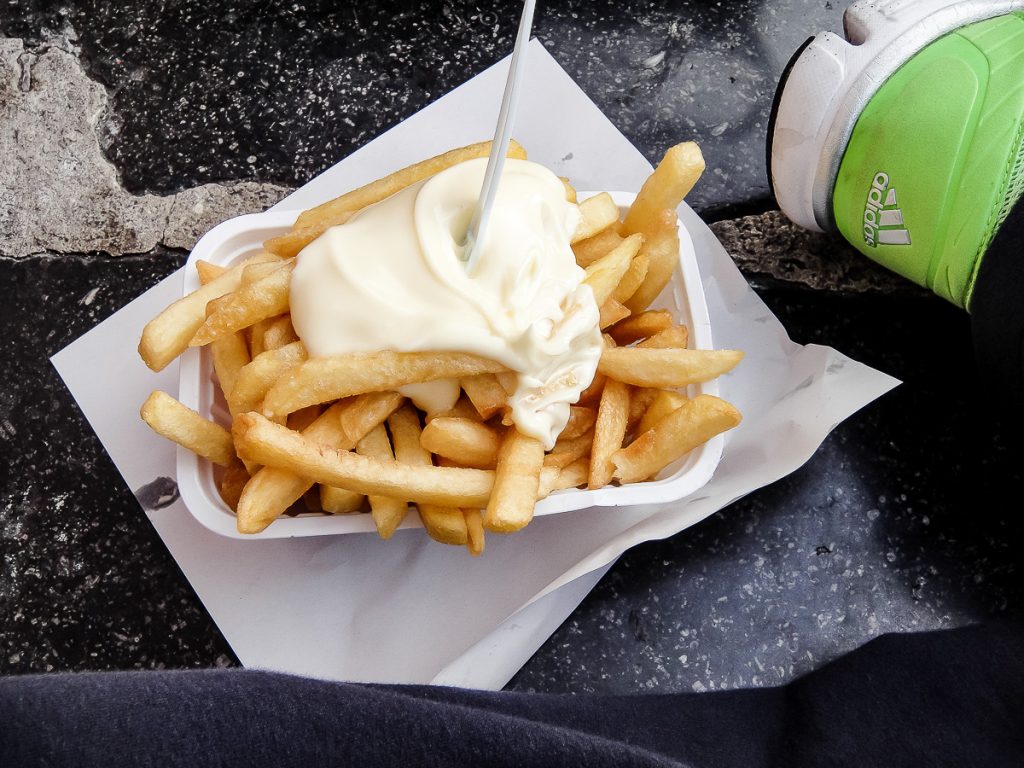 And with the fries, you can also have a beer! However it takes you hours to decide what type of beer to drink J.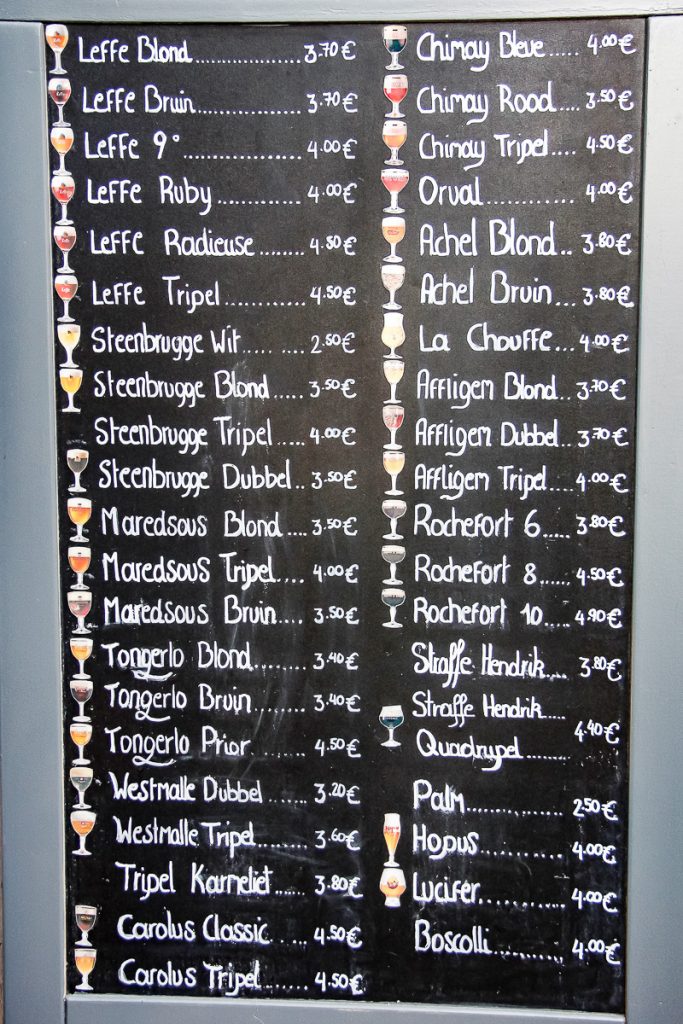 And if the rich variety in the supermarkets or in the bars is not enough for you, there is a pub where you can find more than 300 types of beer!!! Take this!!! J))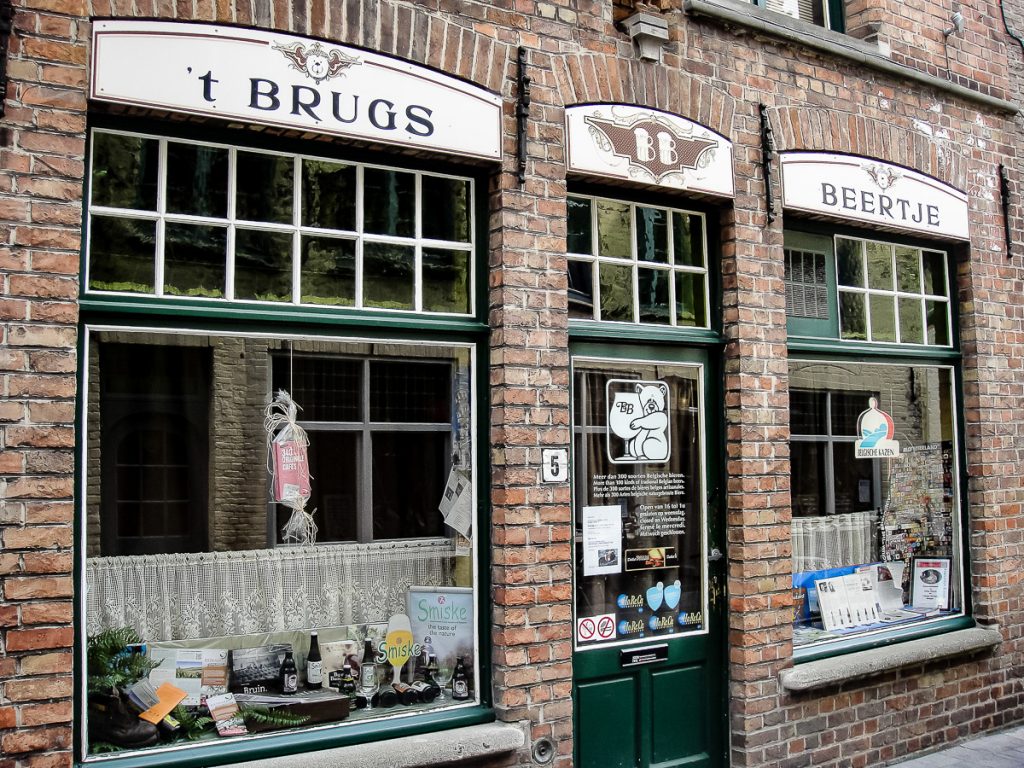 THE MYSTERIES IN BRUGES…
… AND NO, I WAS NOT DRUNK WHEN IT HAPPENED!
Food, drinks, walk, but let us go to the hotel…
After a classic search on the Internet, I found a room in the historic center, in a hotel with a good score and good reviews, that was on a canal – Hotel Duc de Bourgogne.
A hotel dating from 1648! I liked it from the very beginning! It was the kind of boutique hotel, decorated in such a way as to keep the charm of the past and an air of mystery…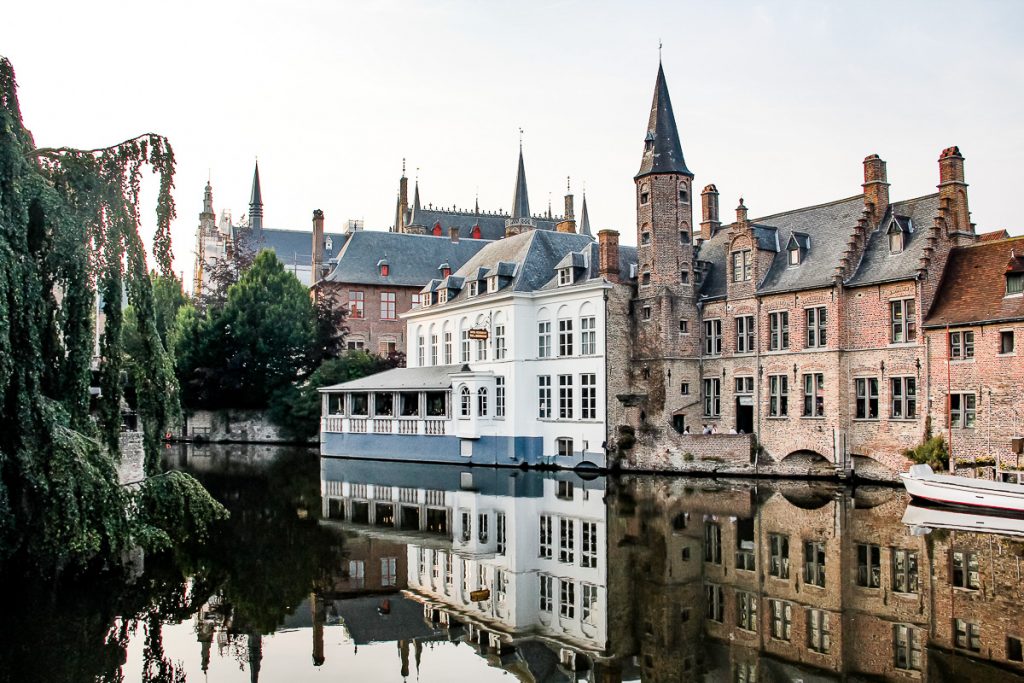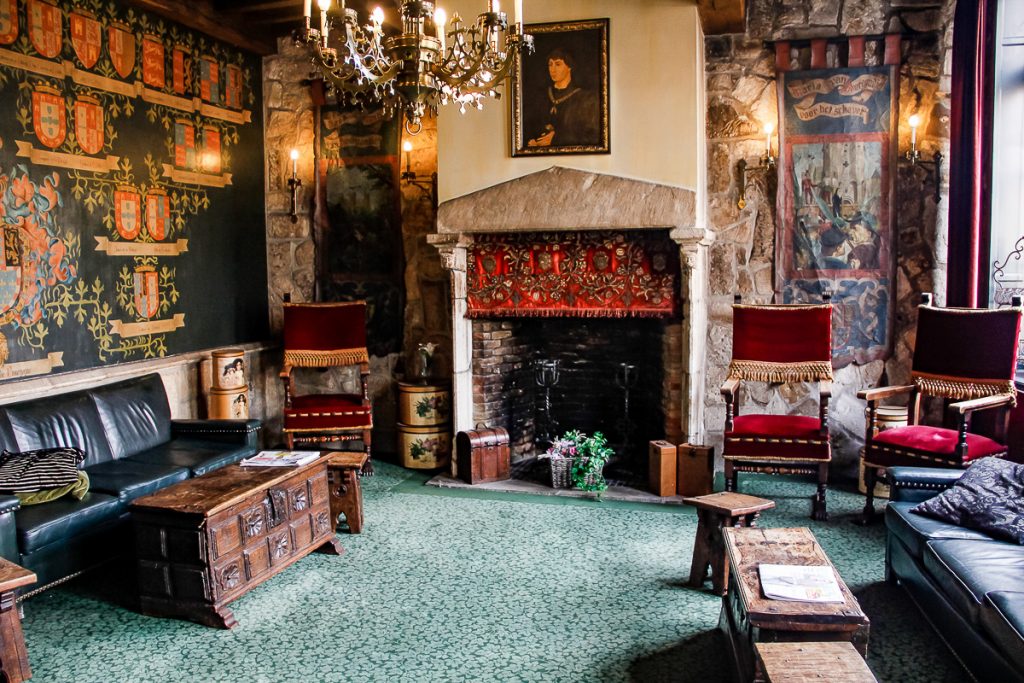 I have a room on attic, a simple little room. I have a great view towards the canal. And if I get crazy, I can jump directly in the waters of the canal, to take a bath J.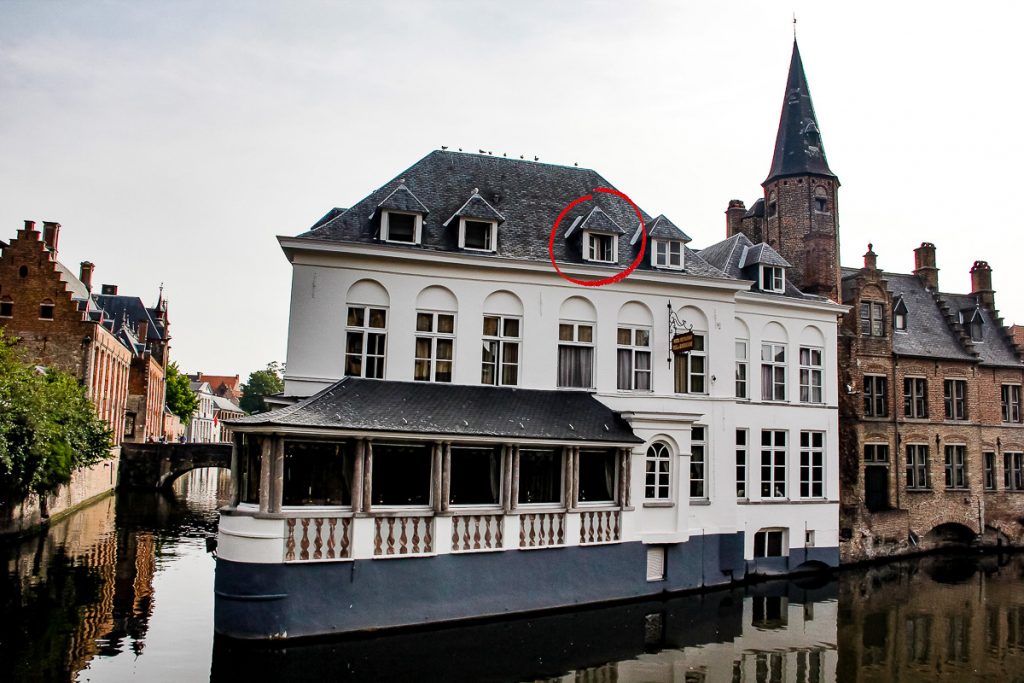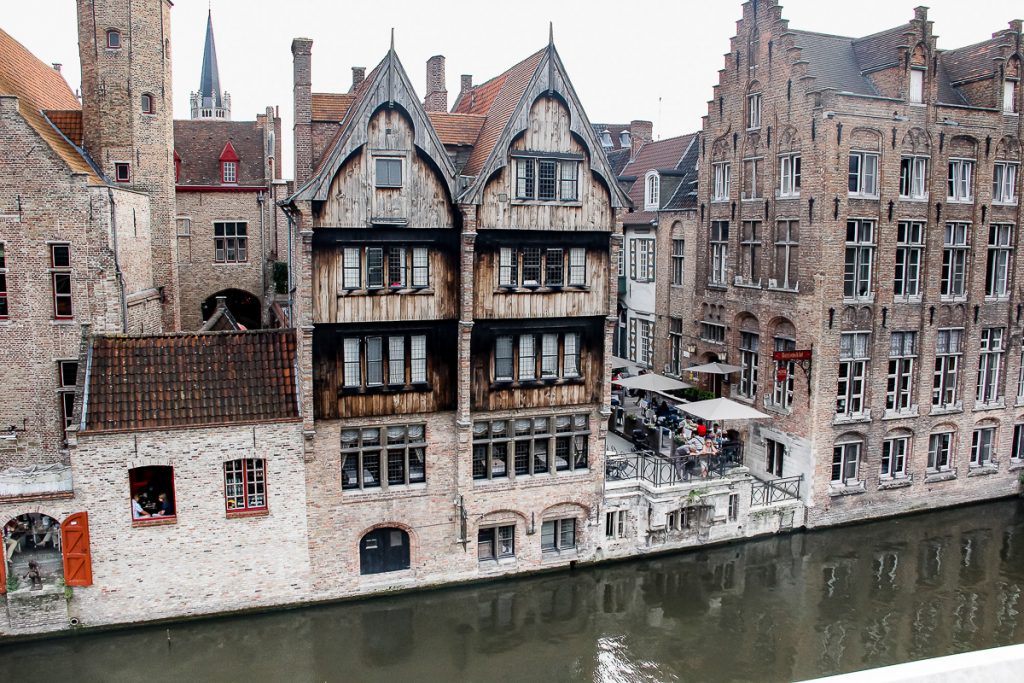 At a certain time, in the evening, in front of the window pass the beautiful, majestic, the local swans. They are the masters of the canals since hundreds of years ago, and there are documents that speak about their presence here beginning with the 1400s!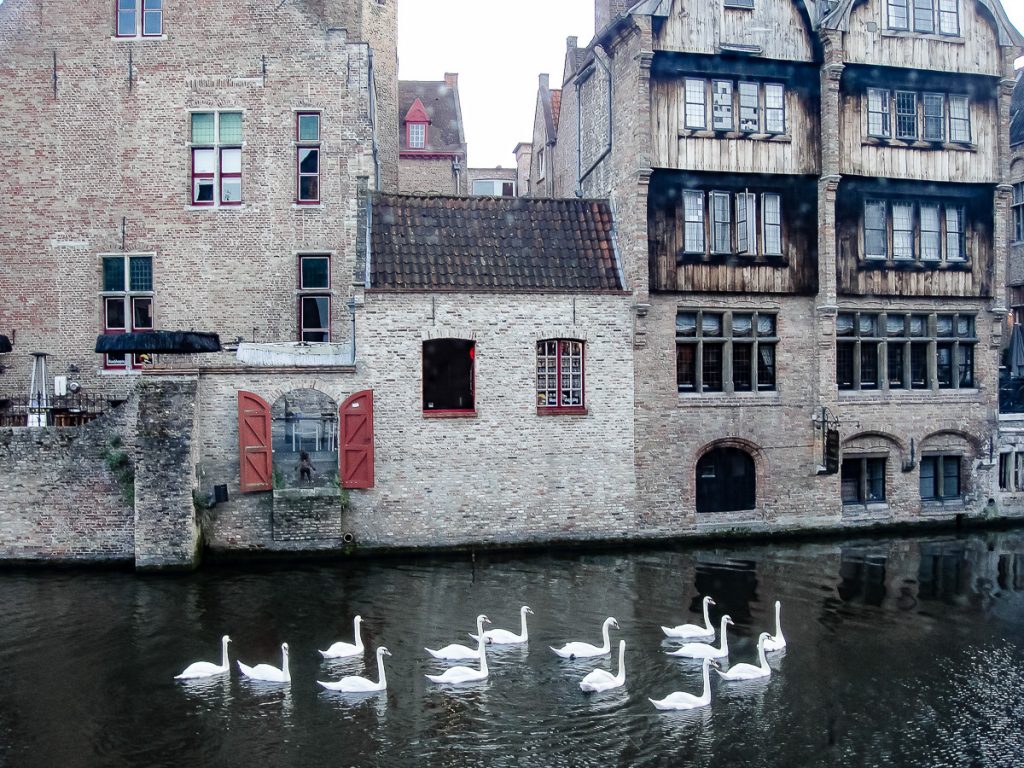 After the evening walk of the swans, you also have a "concert" of bells that musically fills the area.
I download the photos of the day, I go to take a shower and I am ready to sleep. But I cannot find my pajamas… Hmm… I am sure I have taken it out of the luggage, because after so many trips, I already have reflexes.
Who knows, maybe I have forgotten to take it out of my suitcase. Anyway, it should be easy to find, since I have a very small room and the pajamas are red. You cannot miss it! I look in the suitcase. It is not there.
I look around, under the pillows, under the blanket, in the wardrobe. Ok, don't panic… Let's look in the bathroom. Maybe I did not realize and I took it with me in the bathroom. It is not there either…
DISAPPEARED…
I look again in the suitcase, I search the backpack. Under the chair, under the table for the suitcase, even if this is stupid. If it were there, I would have seen it.
I search the bed again. The pillows, the sheets, the very narrow space in between the mattresses…
And there is no "under the bed", as the bed is all the way to the floor.
Ok… It is clear I am crazy. I think I took the pajamas with me, but, in fact, I left them at home. Unlikely, but I have no other explanation. So I look everywhere once again, then I give up and choose a T-shirt and I tuck myself in the bed.
In the morning, the sun wakes me up.
I hardly stretch and there it is, the shock of my life: next to me, on the bed is my red pajama!!!
How can this be??? God forbid! I swear I am shocked! It was next to me, on the bed, next to my head, on the pillows.
I will need 1,000 years to be able to understand!
This is the room. Please tell me, where the hell it could have been for me not to see it when I was looking for it…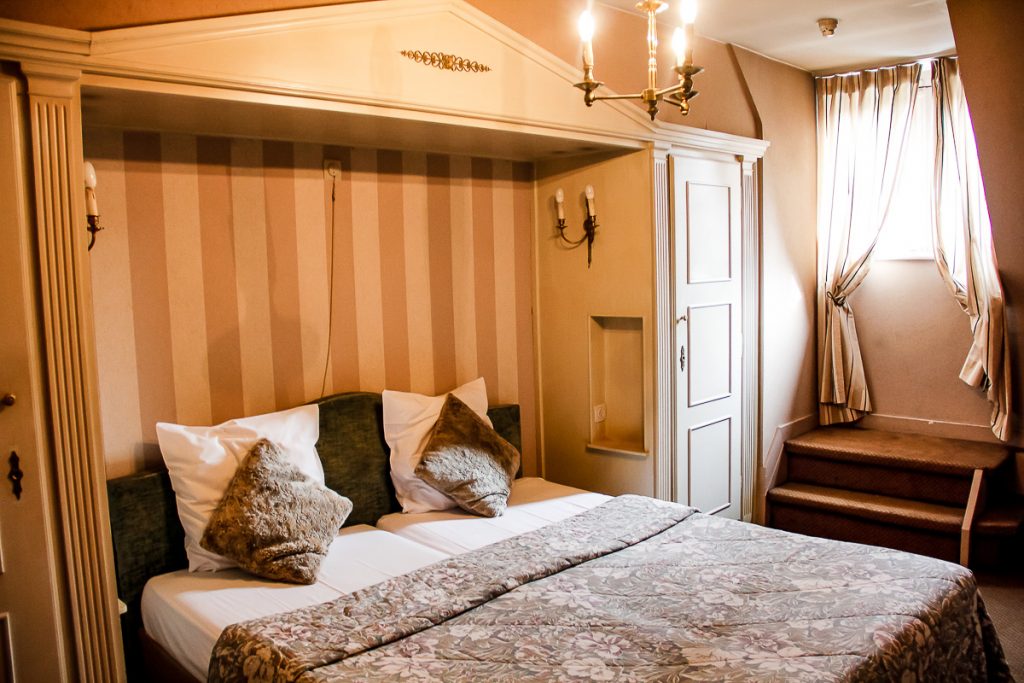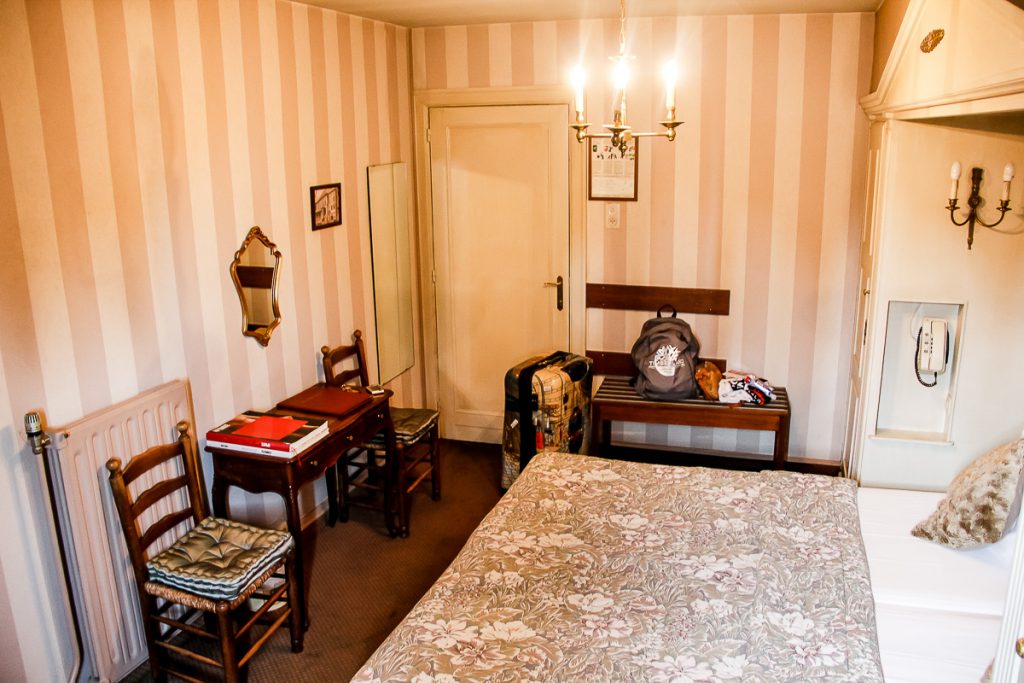 I get past the shock and I start laughing. I was really laughing.
Ready for a new day of walking, I am prepared to leave the room but not before looking where I left my pajamas. Just to be sure it was not a dream J.
I go out and what do you think I do? I buy something I saw the other day in a bookshop, something that has a certain value for me today: a… Mystic Guide.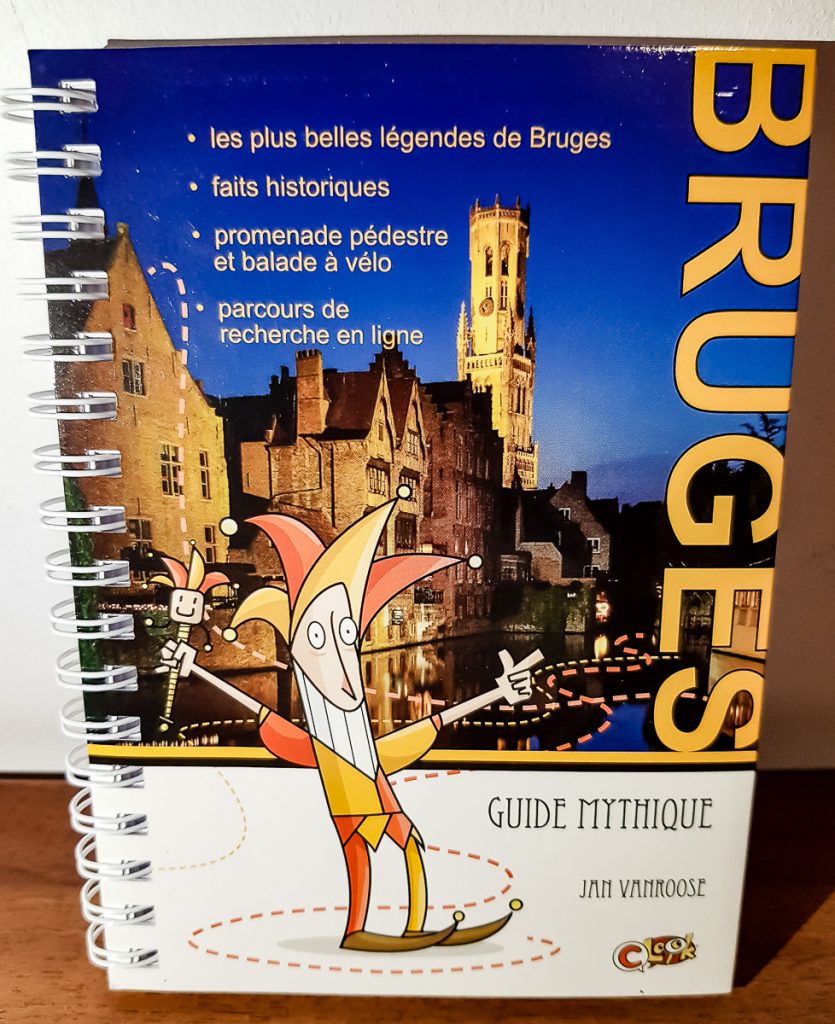 After I read it a bit, I find out that the city is full of stories close to what I have lived, so I decide to better read it in Bucharest, otherwise I won't get a wink of sleep here!
In the evening, I find the pajamas where I left them. I put them on and then, just in case, I salute the ghost in the room J. I tell the ghost that I would rather have a peaceful relation for the rest of my days in Bruges and I go to sleep.
The next day I feel really lucky I wake up in the same bed, not in a boat on one of the canals… And then I enjoy Bruges!
Yet the pajamas episode is one of my greatest dilemmas…
Only five months later I bought another plane ticket to go to Bruges. No, I did not go to look for the ghost, I just wanted to see the Christmas fair and the city ready for the holidays.
But, to be on the safe side, I changed the hotel J.