Judging by the quantities of Toblerone that I bought (and especially ate!), I should have a statue in front of the company headquarters. J
The story between me and Toblerone started many years ago… the first months after our Revolution.
In 1990, on my birthday, I went to Switzerland. It was the greatest… sweet 18 ever. And, at the same time, it was a reconnection I had waited for a long time with a good childhood friend who had run away to Geneva with her parents.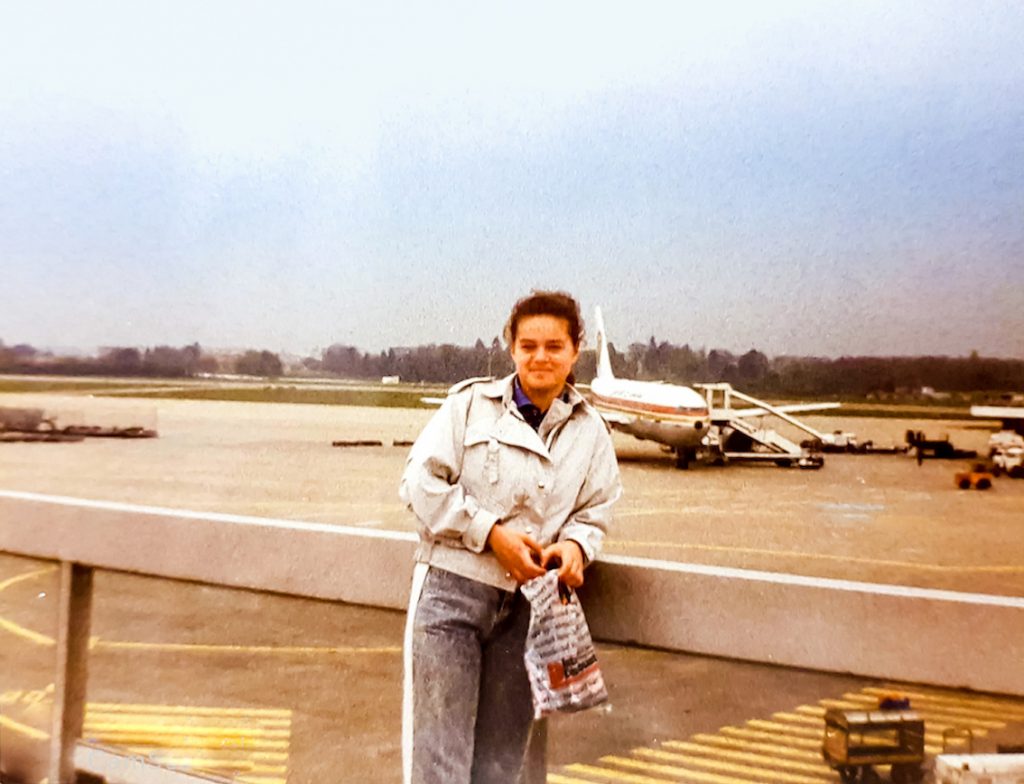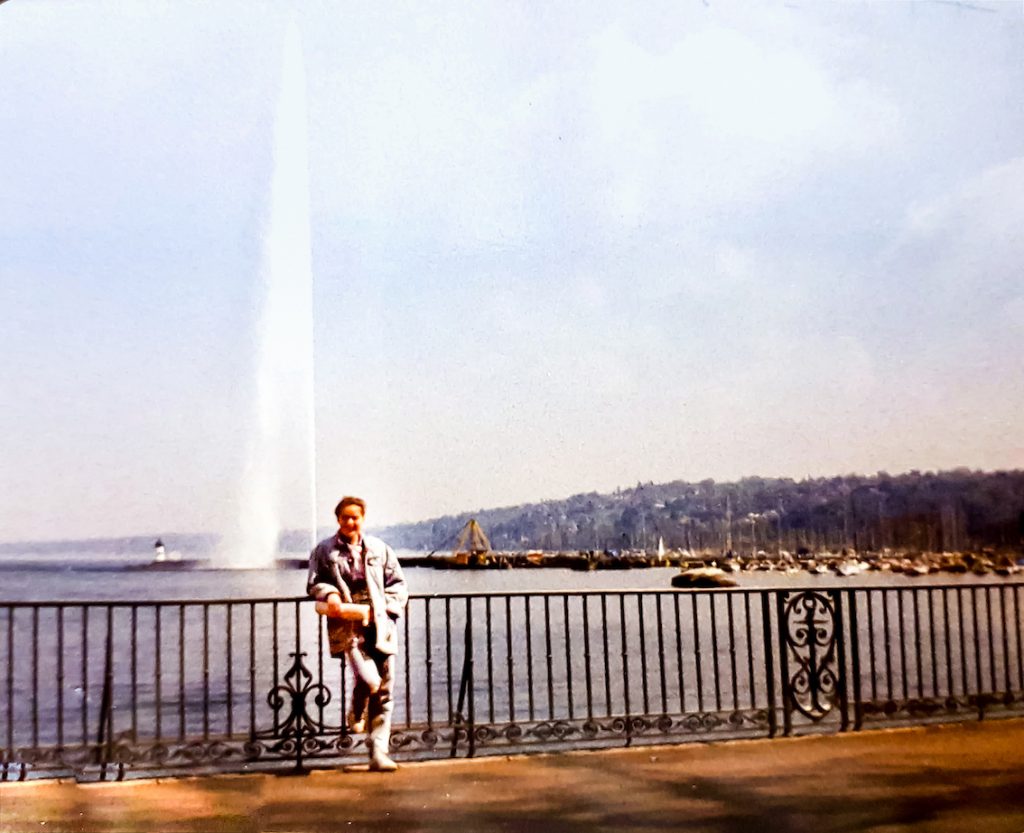 TOBLERONE 4,5 KILOS!
I had just landed in Zurich and I was trying to find my way to the Geneva train and then, suddenly, I saw "him"! Huge, imposing, attractive, incredibly real: a gigantic TOBLERONE, of almost one meter, weighing no more, no less than 4.5 kilos!
The things that you see in the movies, with poor kids who stick their noses to the window, craving for a toy in a shop is real! That's the way I was: in shock, with gaping and mouthwatering perfectly ecstatic. Had I stayed there like that a little longer, I think the security people would have taken me, thinking I am just an abandoned luggage, a bit suspect, ready to explode or something. Yeah, I was exploding from craving. And, apart from that, it was the shock to see a chocolate I never thought existed.
Even if there have been 30 years since then, I can still remember the price: 100 Swiss Francs (about 92 Euros). It could have cost 10 Francs, I still didn't have it at the time 🙁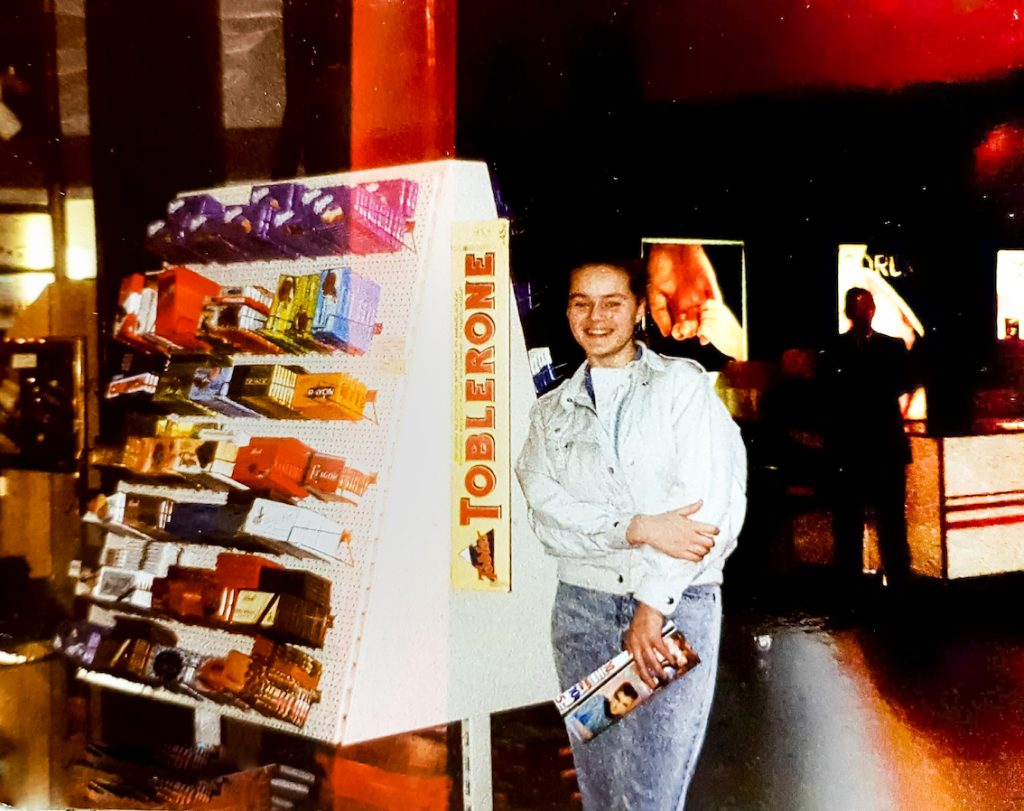 That image followed me for years. As well as the question: "Will I ever be able to buy a chocolate like that?"
Years have passed and I have eaten thousands of Toblerone chocolate bars, as well as many other famous chocolates from around the world. I have bought many sweets from the Internet, fascinated by the new toy: "online shopping". And one day I finally realized! I understood that I could finally start looking for the Toblerone I remembered from the spring of 1990 – the 4.5 kilos Toblerone.
After looking and looking for it for some time, I finally found it!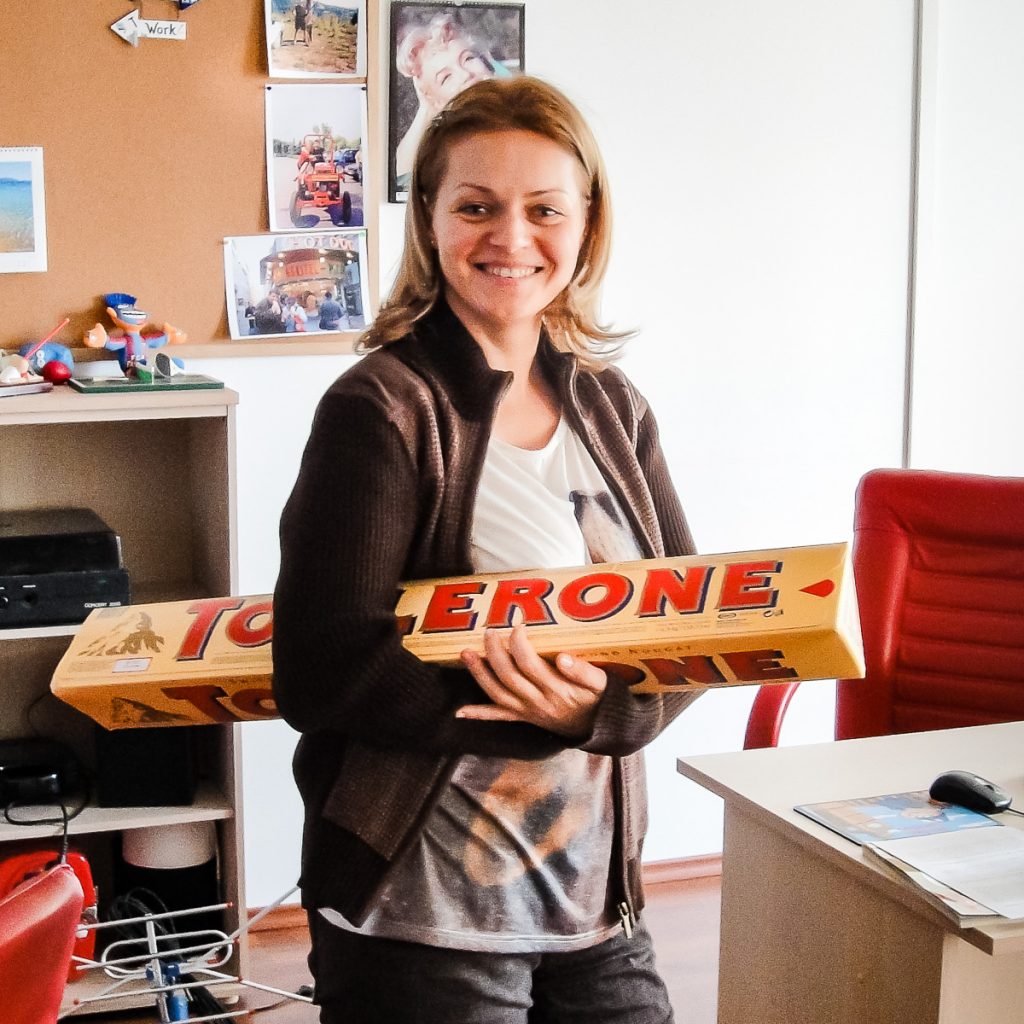 I cannot tell you the joy I felt when I paid for the first 4.5 kilos chocolate. THE chocolate I had craved for in an airport and I had dreamt about for years after that. I paid for it 65 Euros.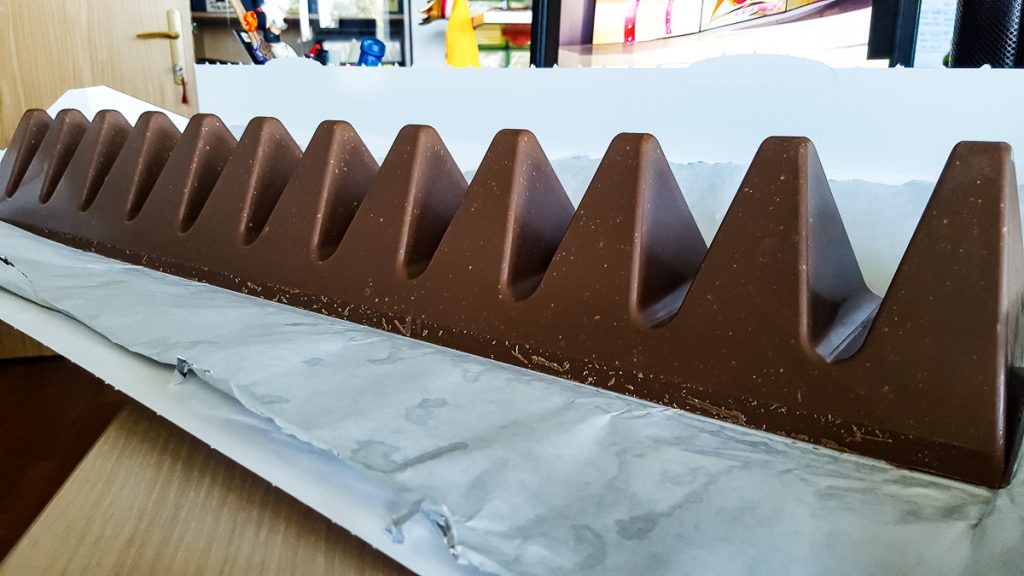 It is just like the chocolate you know, only bigger and more expensive J. But the fact that you need an axe, a huge knife or maybe a maceta to be able to cut a piece, the fact the one triangle can last up to two weeks, the fact that everybody is wowed when they get something like this, all these things are worth every penny.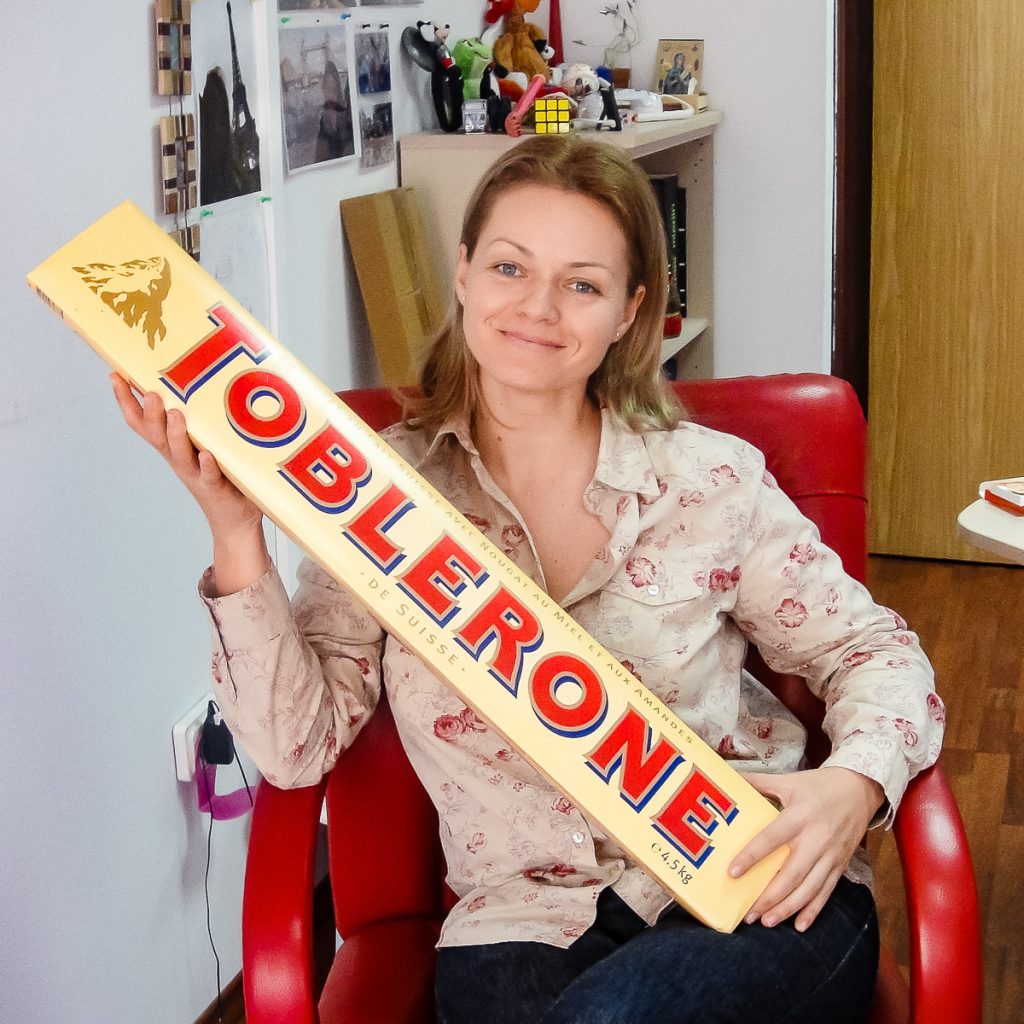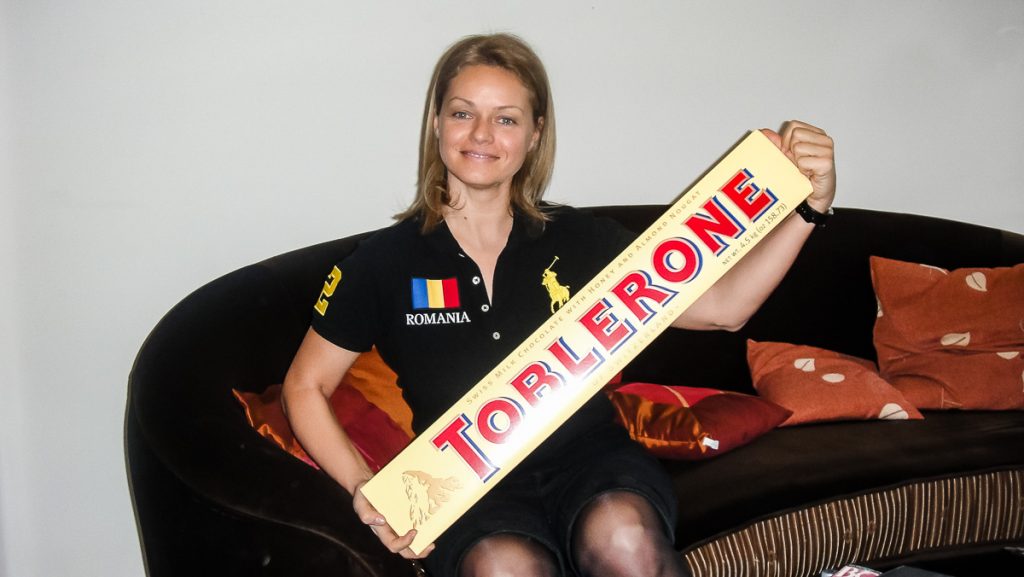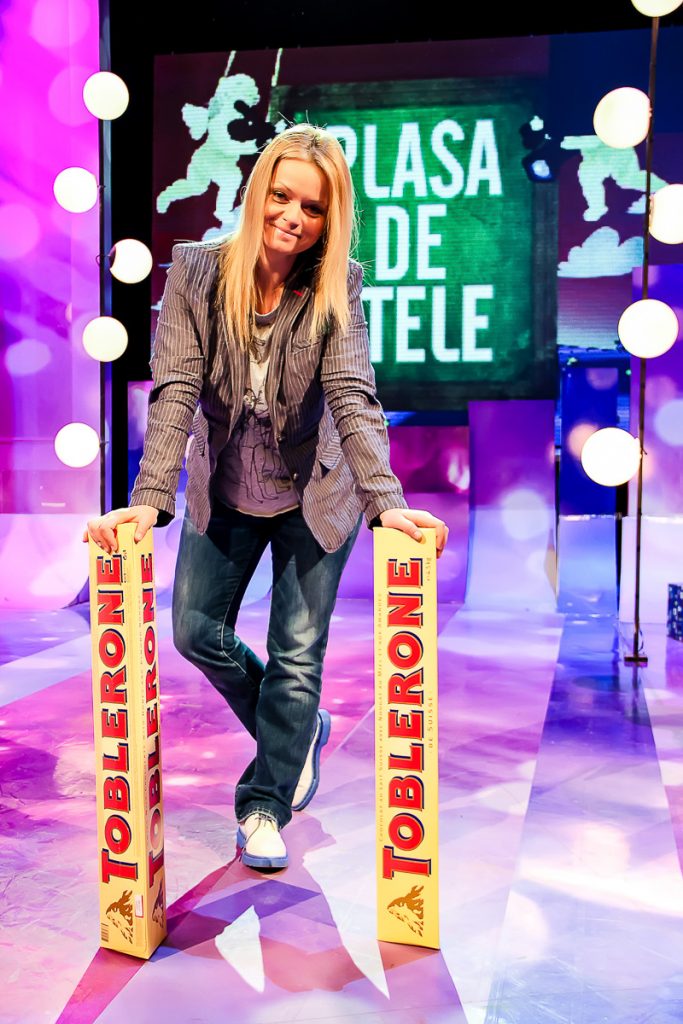 TOBLERONE GIFT
The following years I have bought this huge Toblerone a lot of times! For myself, for my family, for myself, for my friends, for myself or as a surprise for someone with a sweet tooth… Then, to my luck, I found the cheaper, 2.5 kilos version, but still huge. Practically the box is just the same, only inside there no longer is just a big bar of chocolate, but some 50 smaller bars, individually wrapped. This became the prize for the friends in my "Mailboxes & friends" collection that already has 1.500 photos on Facebook. And it also made me a lot poorer haha.
If you are not yet part of my collection, it is high time for you to become! (I wrote about this other craziness of mine HERE.) And the collection is on facebook:
https://www.facebook.com/danamladin/media_set?set=a.528116200608455&type=3
That's it, I have solved a frustration from childhood and youth…
TOBLERONE PERSONALIZED
Now I am already in the arrogance department, as I have discovered the personalized Toblerone!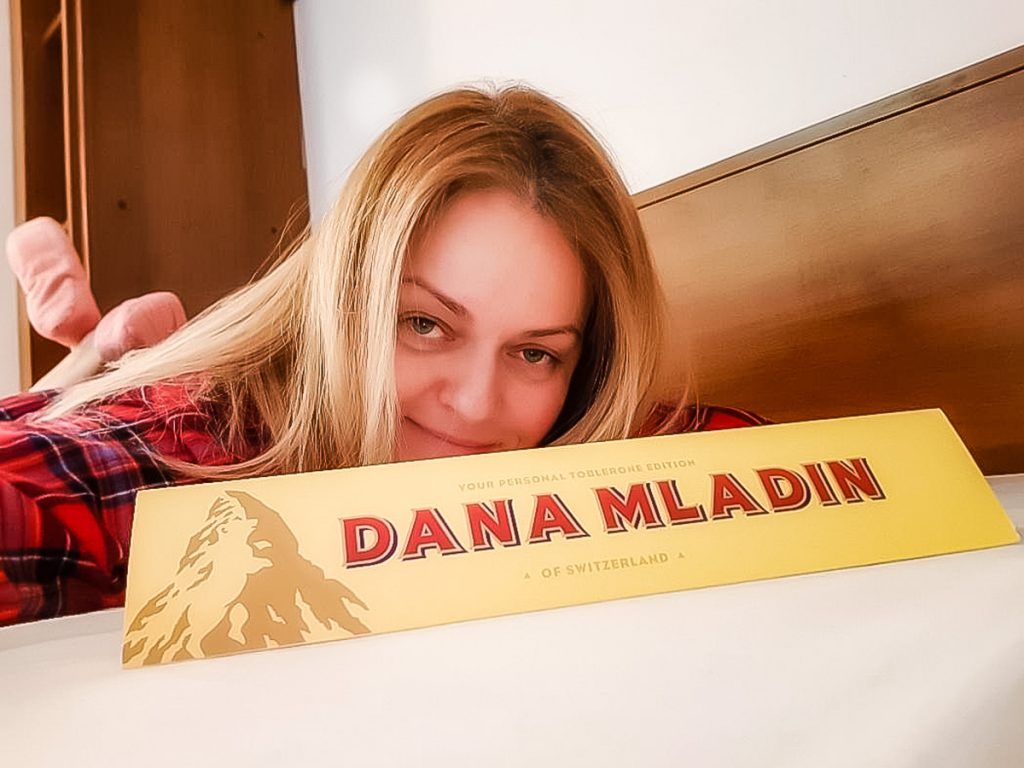 TOBLERONE HISTORY
Out of a curiosity born after eating too much Toblerone for too long, I read the history of Toblerone. That is how I found out that the triangle form that is such a strong brand was inspired either by Mt. Matterhorn in Switzerland (4478 m) or if we are to trust the heirs of the inventors by… pay attention… line of dancers in red and cream dresses from the famous Folies Bergères in Paris, who made a pyramid at the end of the show. Cool, right ?
And I also found very cool the fact that I learned from the Internet how to break the chocolate. It seems we have all done it wrong up to know haha
And another detail I would have never seen: the bear going up the mountain. Can you see it?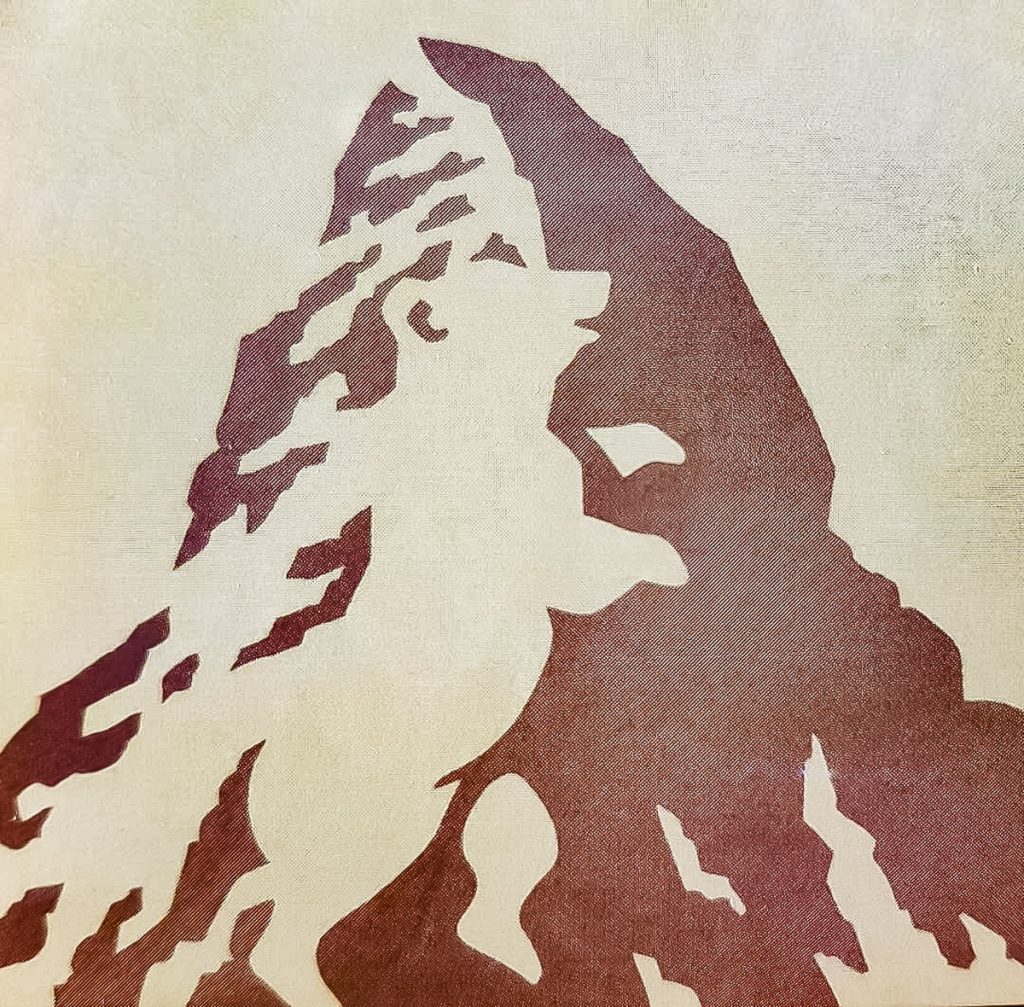 Toblerone has been with us for 111 years!!! Invented in 1908 by Mr. Tobler (who had inherited the business from his father) and by his cousin, Mr. Baumann. The name is a play upon words, that is the name Tobler and "torrone" – the Italian word for the combination of nougat, honey and almonds.
Although, if I am to listen to a 9 years old friend, the origins of the name are different: the bear on the mountain is in fact the bear in our mountain villages who comes to look for food in the dumpsters (Rom: tomberoane). So this is the origin of Toblerone. J