Did it ever happen to you to meet someone in the street and to squeeze your brain to remember where you know that person from?
It happened to me several times. I realized that this happens when the people I meet are outside the environment in which I currently see them. A saleswoman I know from the store, dressed in a uniform, I see her by accident, in the street, dressed in casual clothes; or someone from the fitness gym, whom I only saw in the gym dressed in sports clothes, I meet in a restaurant, dressed in elegant clothes.
It takes me some time to process that person's image, to remember where I know him or her from, but in the end I remember.
There's an unfortunate case when you are abroad and, in a place you would least expect it, you come face to face with an acquaintance, you are sincerely glad to meet him or her among the strangers, you greet the person with enthusiasm, then you realize that, in fact, at home, you'd gladly rather kill that person hihi…
PARIS – THE CITY OF LIGHTS… BUT OF THE DARKNESS IN MY BRAIN…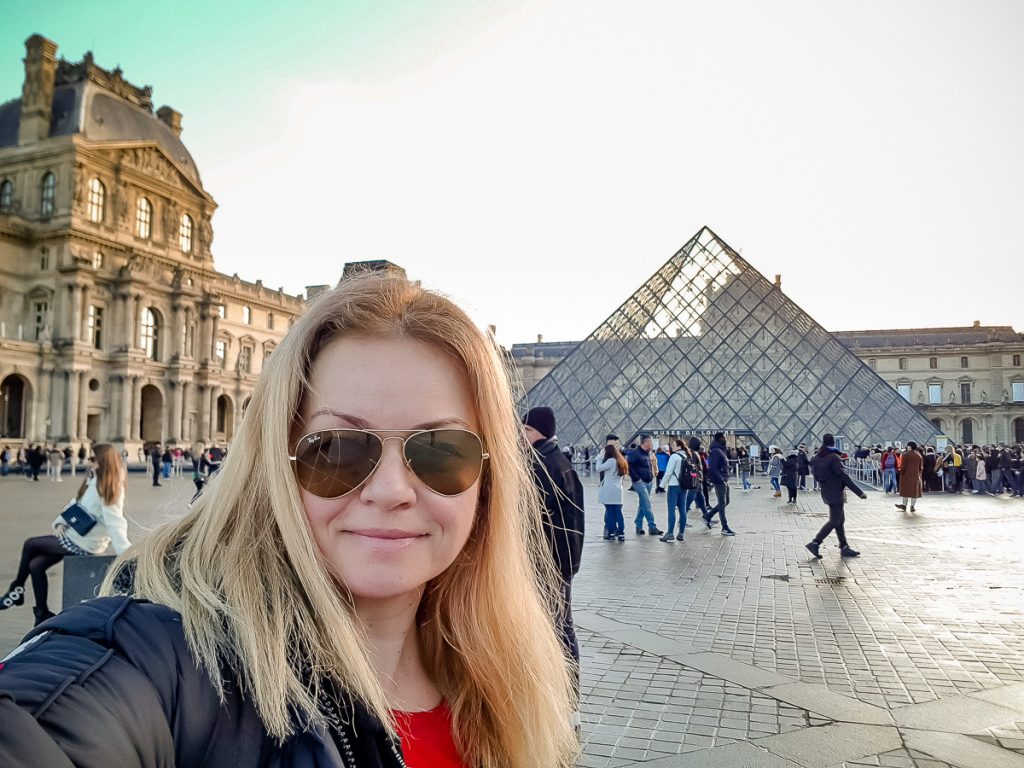 What I experienced today in Paris is so very funny!!! And, before the entire world can start laughing, I laughed like crazy in the street after what happened to me. Therefore, here it is…
I go through Paris, walking, as a tourist that I am, with my backpack, without any hurry and without any worries, when I see on the sidewalk, in front of me, 4-5 people who seem to say goodbye to each other, near a limousine. Some seem to have just left the hotel they stayed in, while others see them to the airport car.
The oldest man in the group (about 65 years old) looks at me for a moment, me being in his visual range. I know him!!! – I realize. I'm not even thinking about it! He is the former president of Kanal D Romania, Mr. Haluk from Turkey – a person I had the opportunity to meet twice, a few years ago.
The fact that he looked at me for a moment, as I was going towards them on the sidewalk, confirmed my certainty that we knew each other.
I get close to them, I hear them speak Turkish, which gives me a 100% confidence! I'm glad this happened, so I stop, elegantly touch his shoulder and say: "Hello! Mister Haluk? ".
"No" – he responds in a very civilized manner, telling me his name, which I didn't remember …
What?! Impossible!!! – I say to myself. But, blocked by his answer, I stumble and I do not even remember how to say in English that looks very much like a gentleman I know.
An elegant lady – I suppose she is his wife – is trying to help me and asks "Haluk and what else?"… Damn, I don't know, I don't think I ever knew. I tell her that he worked in Romania, for Kanal D.
The gentleman says to me: "Oh, Istanbul", and then he says something about himself working or knowing the people from Kanal D Turkey.
I excuse myself, embarrassed. They, being very kind, try to dig deeper to see if they can solve the puzzle and identify the person, but we fail. I am still shocked, because I would have bet my life that I know the person! I apologize again, I tell them a "nice to meet you" and I let them see to their own business, so that don't miss the plane because of me…
I go on my own way, perplexed, but my brain processes incredibly fast all the information received and then… I REALIZE!!! I realize whom I had just met!!!!!!
Fuck, shit, fuck me, plus other onomatopoeia I say aloud, taking advantage of the fact that there isn't anybody around. My God, I am completely crazy!!! This is something that has never ever happened to me!!!
I realize that I had approached none other than one of the important actors in the Turkish telenovela "Bride of Istanbul", broadcast by Kanal D!!! (This is a Turkish soap opera which I watched, at first by accident, then from an addiction that my friends and colleagues made fun of.)
BRIDE OF ISTANBUL
… and sucker from Paris (me!)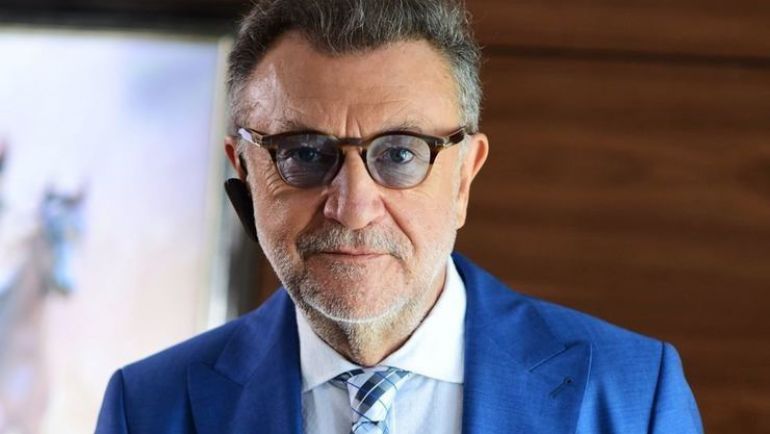 Yes, my friends, I met Garip Tamer Levent, an actor who plays an interesting character in the series. Not only did I meet him, but I also made a fool of myself, changing his identity J. Can you realize what the poor man thought? Or his family?!? They have a subject of jokes for the next few days…
The man is a celebrity in Turkey and he is not just an actor, he is also a director, a writer and a lot of other things…
Wow, how can that be?!? It is as if a foreigner came to Romania, to the famous Florin Piersic and asked: "Mr. Sarbu?" And he would insist that the actor looks just like the former president of Pro TV channel (They don't. At all… Just so you know.).
The truth is that Mr. Haluk who was president of Kanal D and Mr. Garip Tamer Levent do not look alike, but I, as I did not meet a lot of Turks in my life, basically associated a known face that I met, with one of the very few Turks I talked to in Romania! I would never have thought of an actor from the only Turkish telenovela I have ever seen…
I laughed a lot and I am still laughing. I am thinking of how I can find the man, to make excuses and to admit that I have made an ass of myself… Pardon my… Turkish!