For all my visits to cities around the world, I looked for accommodation at good prices, but in the heart of the city! I wanted it to be easy for me to move quickly in all directions, to have several metro stations close, to be able to take my bags with all kinds of shopping to the hotel at any time, to be able to change quickly if a cats and dogs rain made me all wet and, very importantly, to feel safe, being most of the time a solo traveler.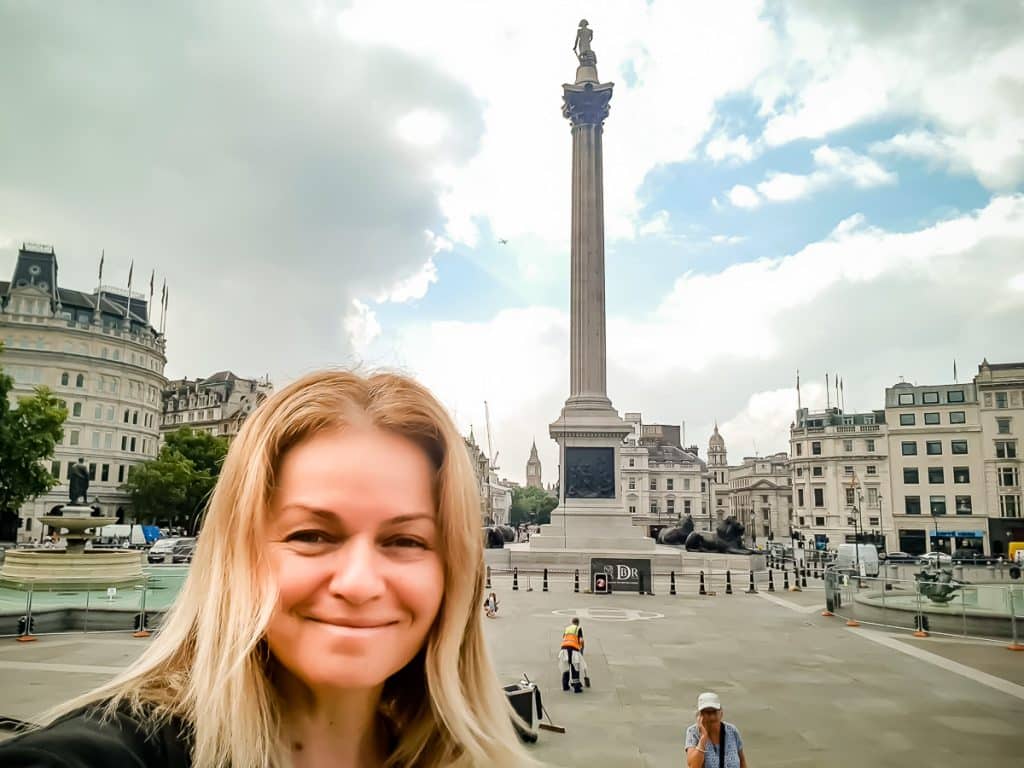 In London, I have another reason why I want to stay near point zero of the city: in West End, you are practically close to all the theaters! It is a fascinating area where, no matter where you turn your head, you come across a theater promoting its musical or play, or you find yourself at the door of the famous Royal Opera House Covent Garden.
In the evening, the area comes alive not only because it is full of restaurants, bars, pubs, shops, but also because, around 7 o'clock, people crowd in to see a show. Everything is so full of life! And around 10 or so, the time when everything ends, there is a crazy rush on the streets, with hundreds of people who are enthusiastic about what they saw, who comment, laugh and can't wait to drink a beer in a pub.
Near the hotel where I am staying, there are several theaters. In one of them I already saw two musicals, several seasons apart.
In another, very close to the hotel, plays are performed. So I couldn't miss the poster from which none other than the American actress Amy Adams caught my eye. Wow! How cool!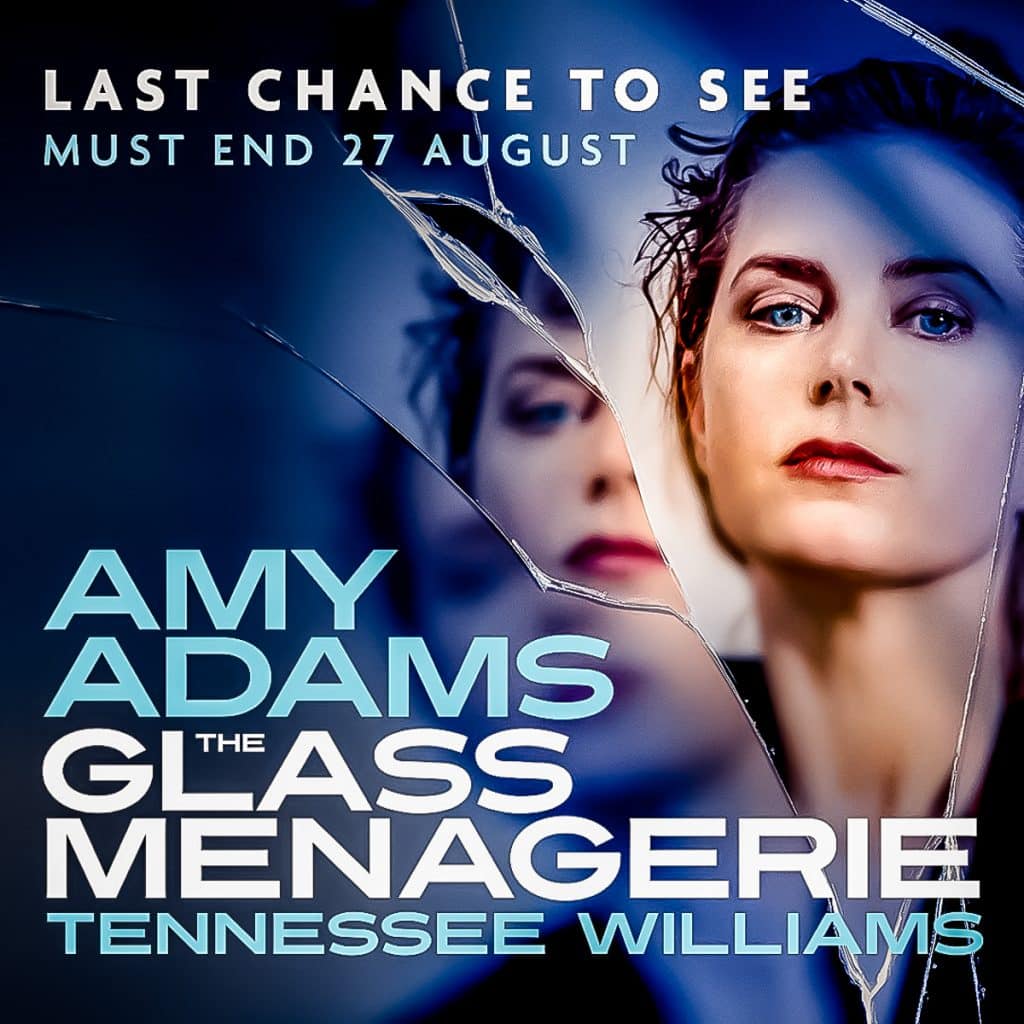 The first movie she played in that comes to mind is A night at the museum J. Then Julie&Julia. Or Man of Steel, Her, Batman vs Superman. I google a little to check if my memory is still good and, what do you know, I find out to my surprise that Amy was born in Italy, in Vicenza! I had no idea.
This woman has two Golden Globes, 6 Oscar nominations and another 7 BAFTA nominations!
And a super cool thing: she was 3 times in the Top of the best paid actresses in the world!!!
AMY ADAMS IN WEST END
"The glass menagerie", a play by Tennessee Williams – I see on the theater poster. I find out that it is Amy Adams' debut in London's West End.
Although I saw big names on posters before, I've never bothered to go to theater in London, for fear that I won't understand a lot of what those people say there. On the other hand, I always go to musicals! Where, if I don't understand, at least I like the songs hihi. That's how I saw, in a theater on "my street", Glen Close, in the musical Sunset Boulevard. I felt very lucky that I could be in the audience. Because it seems like an intangible world to us, this Hollywood world…
I pass by the theater where Amy Adams plays, I'm glad to breathe the same London air as her, but I see to my own business.
Until today, when, walking towards the hotel, who do you think gets in my way? Amy Adams herself!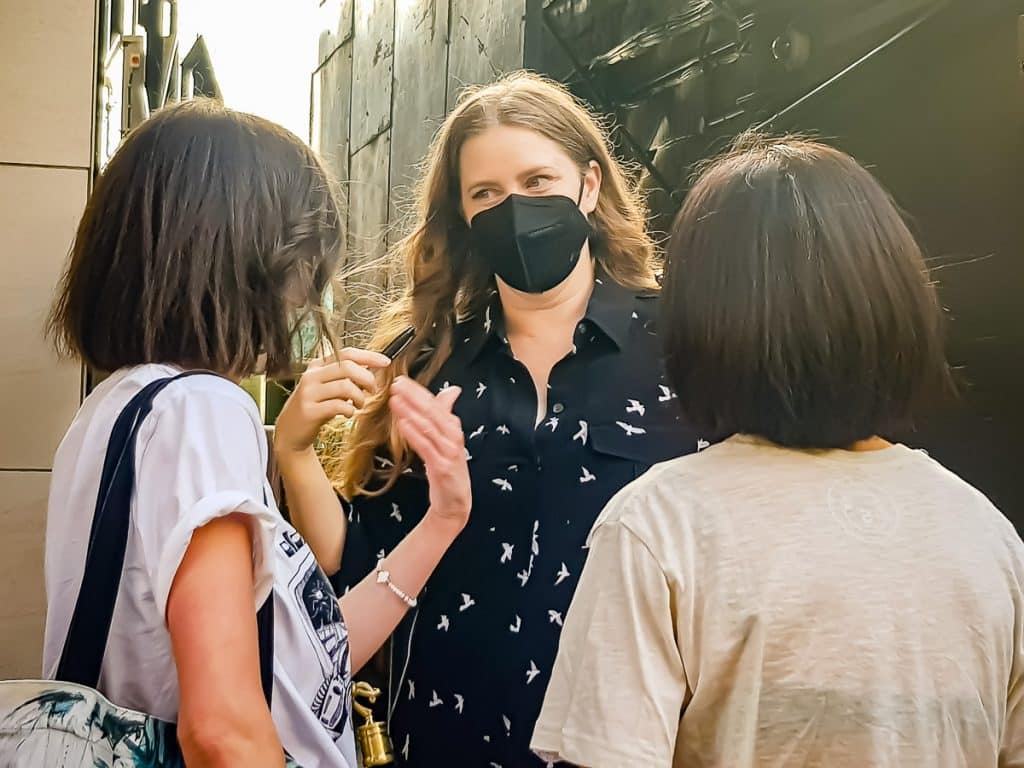 With a properly fitted ffp2 mask, Amy stands at a service entrance of the theater and gives autographs.
It's lunch time, a few hours before the performance and, I don't know how or why, she has an autograph session.
Now I understand why the people were standing in the queue that I saw from a distance, all wearing masks. I thought they were taking covid tests…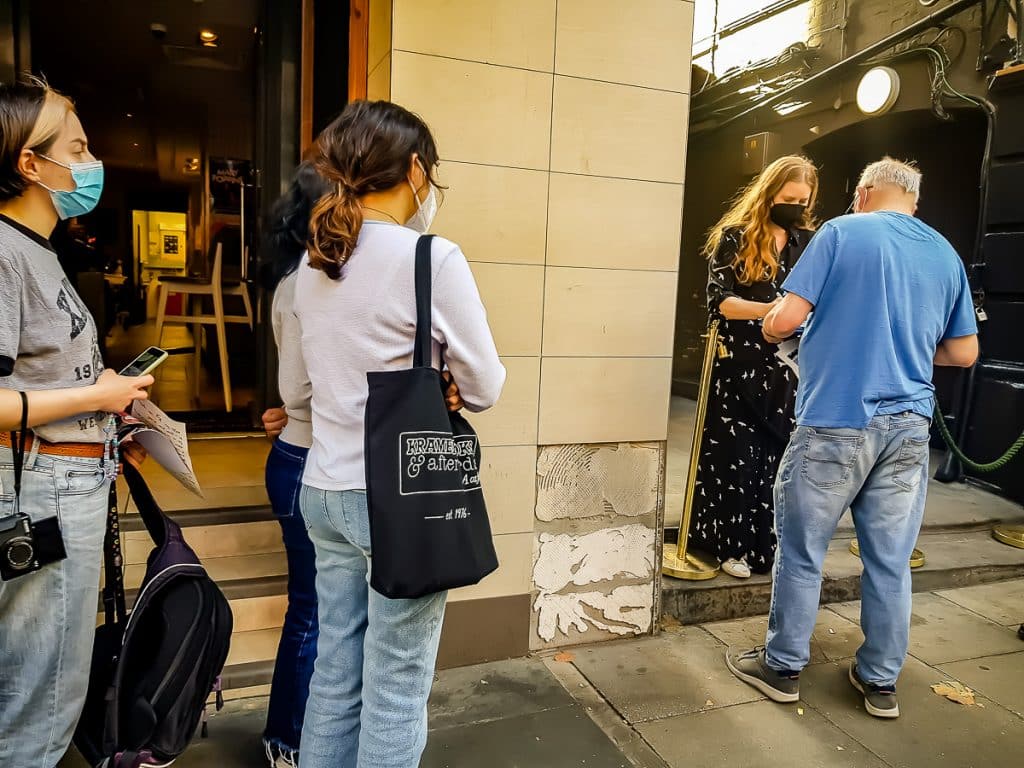 I look at her like a fool, nailed into that place. I quickly see what goes on and say to myself: "well, let's go and join the queue". If I don't have standing in line in my Romanian DNA, I don't know who has J…
I'm standing there nicely, excited about the idea of taking a selfie with a Hollywood celebrity, when I hear a cold voice whispering in the back of my neck: "Do you have a ticket?"
I turn. A bodyguard looks at me impenetrably and I realize that he is checking all of us seated last in line.
I play stupid and ask… what ticket?…
"A ticket to the play. If you don't have a ticket to the play, you can't get an autograph".
I see… so that's how it goes. Not everyone comes to stand in line to take a picture with Aunt Amy. You have to pay your dues.
I leave resigned, but not as the ordinary man caught cheating, but as the journalist, who cannot miss a picture hihi.
I watch from a meter away all the people taking selfies with Amy Adams, I hear them asking her to sign their ticket (well, they go have a ticket!), they also give her small gifts, which she gives to an assistant. And I take pictures of her, outside the legal queue.
I see that no one cares about me. As long as I'm not rushing for a selfie, they leave me alone, as I'm just in a public place.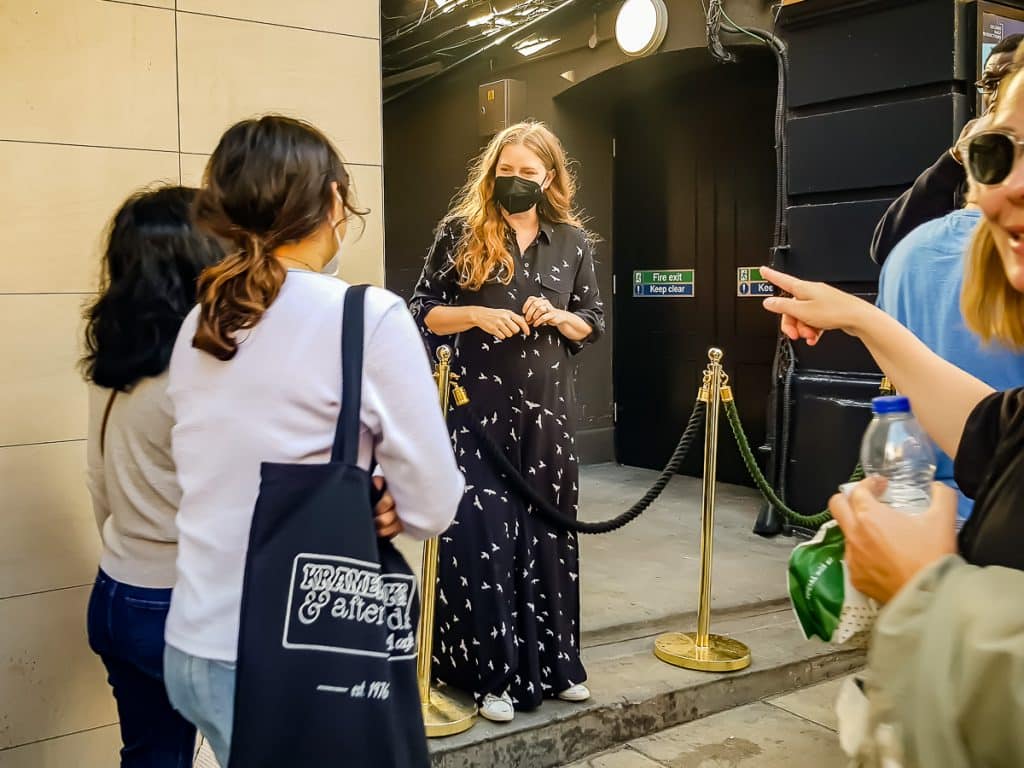 As I stand and admire her, measuring her from head to toe, thinking about her life as a Hollywood actress, I also notice other passers-by who suddenly stop when they see her, happy for the unexpected meeting.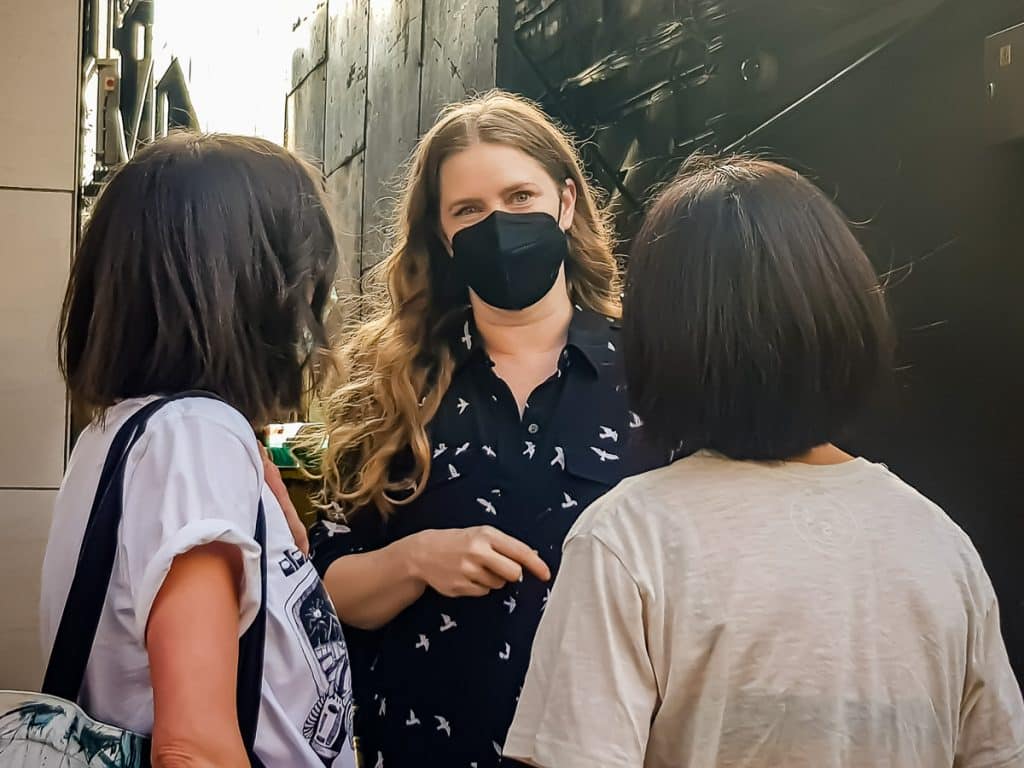 Mrs. Adams looks at me at one point, I smile kindly, as a king of "thank you" for the silent acceptance, then I leave.
I later find out that today is her birthday! I'm so sad that I didn't know, as I could have at least told her a "Happy Birthday, ma'am!", to feel that I deserve the pictures I took of her.
Let me remain optimistic: I'll tell her next time, when I'll meet her again in the tram station near my flat, in Bucharest…
Who hasn't read about my meeting with Tom Hanks, I say read it, it's great! And here is the one with Richard Gere. The more, the better hihi.