Once upon a time…
Dumb luck! Here I go, like any other person, on a short vacation in Florence and, what do you know? I get there on the very period they were having the world premiere of the movie INFERNO with Tom Hanks. With great fuss, right here, in Florence!
Ioana, a former university colleague and, for some years already, a resident of Florence, keeps me posted with all the details and she assures me that she will take me by car to the place of the event, just to see what's going on there…
We would never have got to the place and we would have spent hours and hours, just us, alone, in a car stuck in mud on a hill in Tuscany, "surviving" with some wine and oil I had just bought, had a tractor driven not passed by. Long live the tractor drivers!!!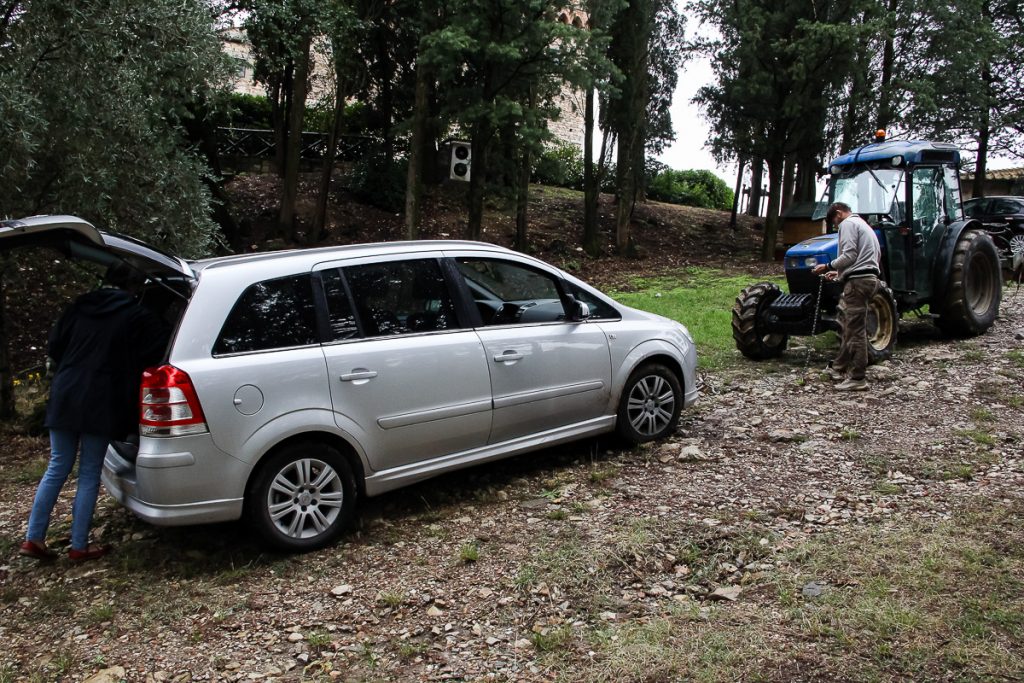 Coming back to Inferno. I have not read the book, I have not even watched the movies made after the books written by Dan Brown, but so what? Can't I go there and watch together with the crowd?…
I remind you that I was in Florence as a tourist, not as a journalist, or a special correspondent. So don't judge me and don't laugh at me for what happened there.
INFERNO PREMIERE
Ioana leaves me there. With my journalist passing card, I tell the guards that I am a journalist on vacation and that I just want to take some photos. I have no accreditation. To my surprise, the carabinieri, very nice people, let me in, but they thoroughly check my bag. And they take out wine and oil, and then some more wine and oil… J They tell me I am not allowed with anything like that. What can I do with them, man? A committee of the police and the security analyzes the situation and the bag. They decide to very politely refuse me. I am not allowed in with bottles. So, bye-bye.
Thank God Ioana has not left yet, so I leave my Tuscany harvest in her car. I pass the security check and I am checked like on an airport. I am "clean", so I go down the alley full of enthusiasm. I speak to a guard who is very amused about the way I came there with a tourist's camera. And, to my complete surprise, he sends me to the best place. Not the one for photographers, but the one for reporters and interview operators.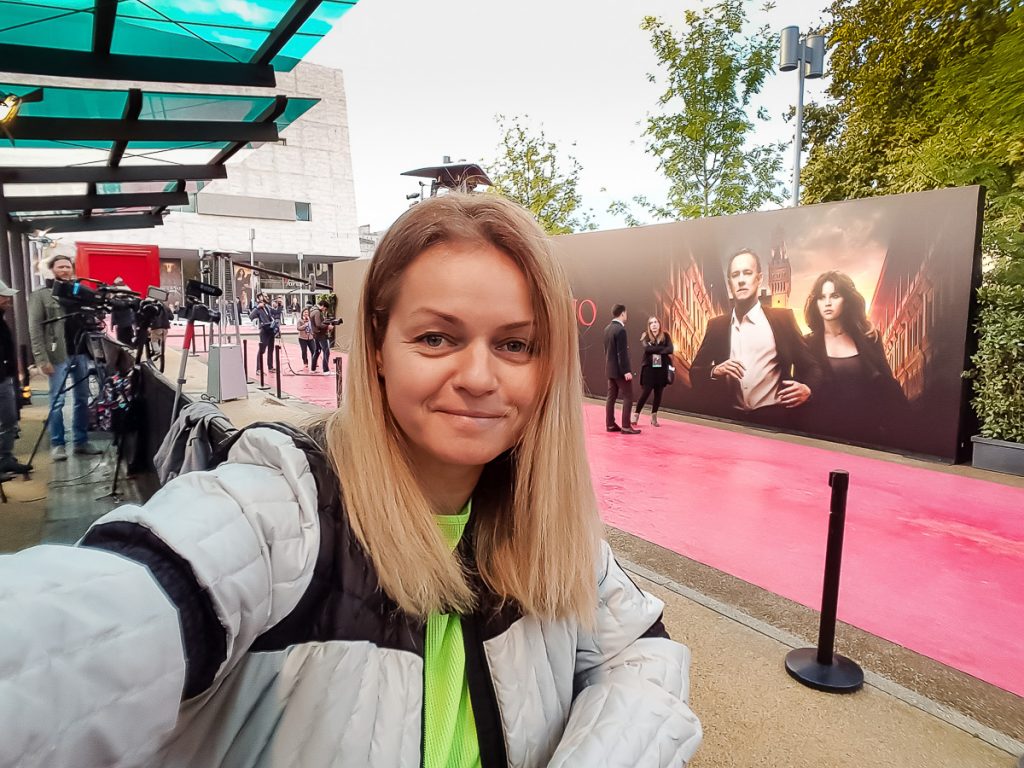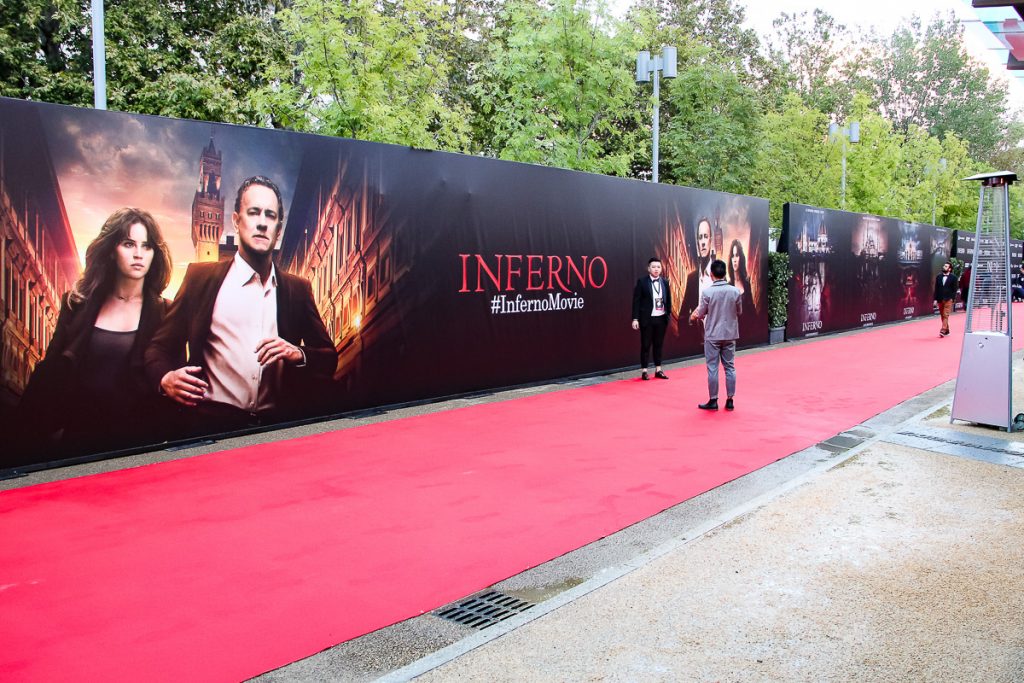 Right… I get real in an instant and I start asking myself what on Earth am I doing here with my mobile phone and a tourist camera. J
I have no idea how long I will have to wait or even if I have the patience to wait for the celebrities for some hours, most probably… I start posting like crazy everything I see and I start inspecting the place. It is full of police, security and workers. A drone keeps buzzing over our heads, a sign that it is either filming or supervising. A diva in a red dress appears on the carpet, with a princess attitude. She is a Russian journalist I am told. Around me, there are only Italian journalists from publications/TV channels/online channels I have never heard about. Many start reporting.
The red carpet is… pinkish, in fact. I wonder why. I find out that this is only an optical illusion. They are just taking off, with great efforts, the transparent cover that was protecting it and here it is, in all its splendor, the red carpet! The workers are wearing garbage bags over their shoes in order not to leave traces on it.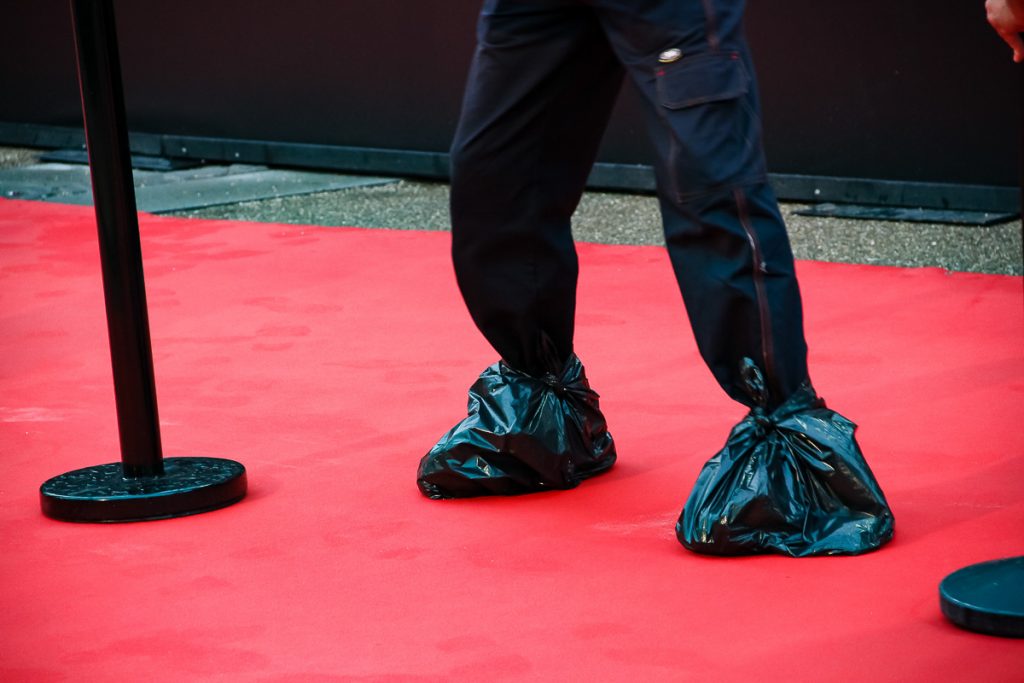 It gets dark. The loudspeakers pour around the soundtrack. It is very loud. I think it will be very difficult to make any interview like this. An inferno music, fire projections, lights and here are the guests… I don't know anyone! However, strangely enough, I am not the only one.
The Italians keep asking who these people are. Next to me, a girl takes out the phone and checks the casting on the net… I see her looking constantly. She has a list of names and the pictures of the actors. Every now and then a man comes with a piece of paper showing it to the journalists. There are some names on it and some pictures. Sort of "how to know the people you don't really know"…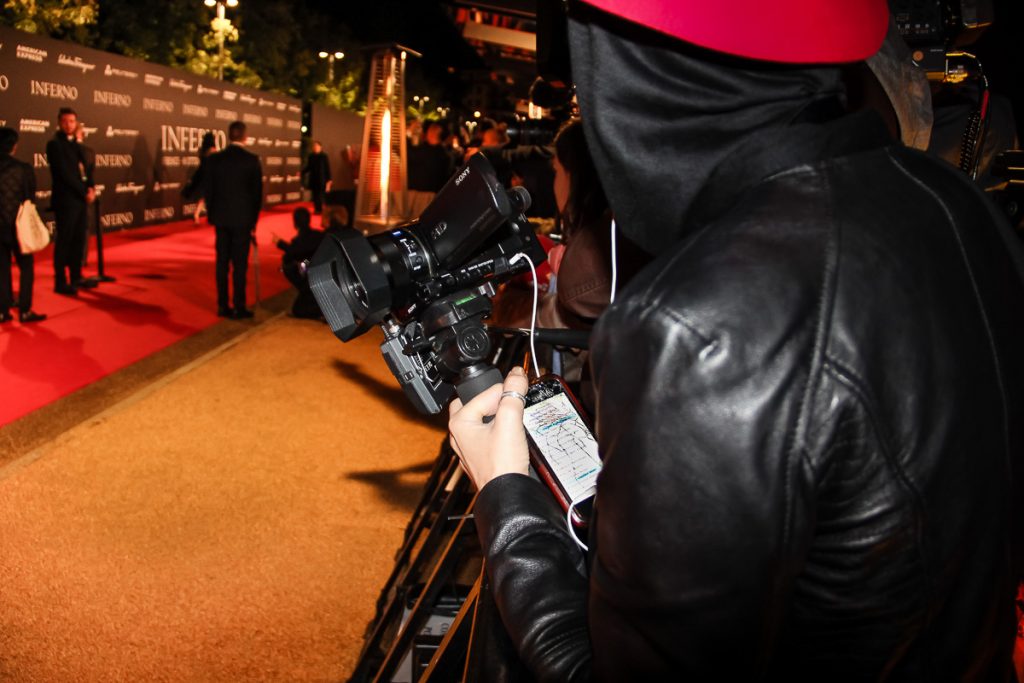 It started raining. That much about the beautiful red carpet. Thank God that the press area is covered. The screaming of the fans begins, a sign that at the other end of the carpet, the stars are coming.
INFERNO DAN BROWN
The scenographer and the composer pass by me, as well as many other very important people for the production, people nobody knows. So they pass by very quickly. They don't stop.
Here is the director. Ron Howard. With him comes the interest. People stop him and question him. A lot !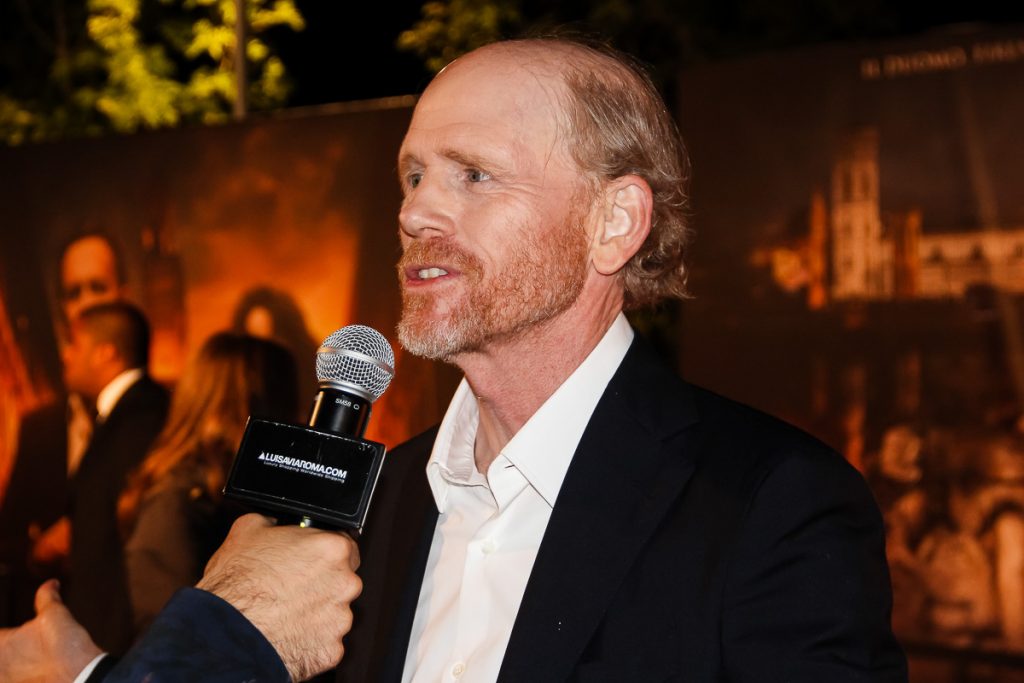 A new wave of screaming, followed by the instructions of the photographers: "stay there, look at me, wave again" and so on. This is what they tell Dan Brown. He is nice, relaxed, helpful. He stops for the filming crews and he answers questions. I have a permanent dilemma with my camera. If I take pictures, they are not good. It's night already and my camera doesn't know night… If I film, I only fool myself that this is all right. The filming is not clear. The phone is the best, but how can I use it in the TV booth?
Dan Brown passes by me, so I ask him in a very basic English, to say something for his Romanian fans. He looks curiously at the camera (I wonder what he thought…), then he nicely answers.
DAN BROWN MESSAGE FOR ROMANIA
The actors come. I'll be damned if I know any! Please forgive me, you, lovers of this series! I know one or two from other movies, so I start shooting like a paparazzo… I hear again the Italian journalists asking about one actor or the other. So they are the same!
I have no idea, there might be intelligent questions too, but I can only hear the ones prepared from home, which sound repetitive. The journalist next to me asks all the same questions. I realized this after the third star. She only had two questions and she keeps repeating them. And, of course, they all ask the celebrities how they find Florence. They want to hear nice things. J
I see our Ana! Yes, the Romanian Ana Ularu. I had no idea she had a role in the movie. She is elegant, graceful, happy. I have to admit, I feel a lot of pride seeing her there in the spotlight.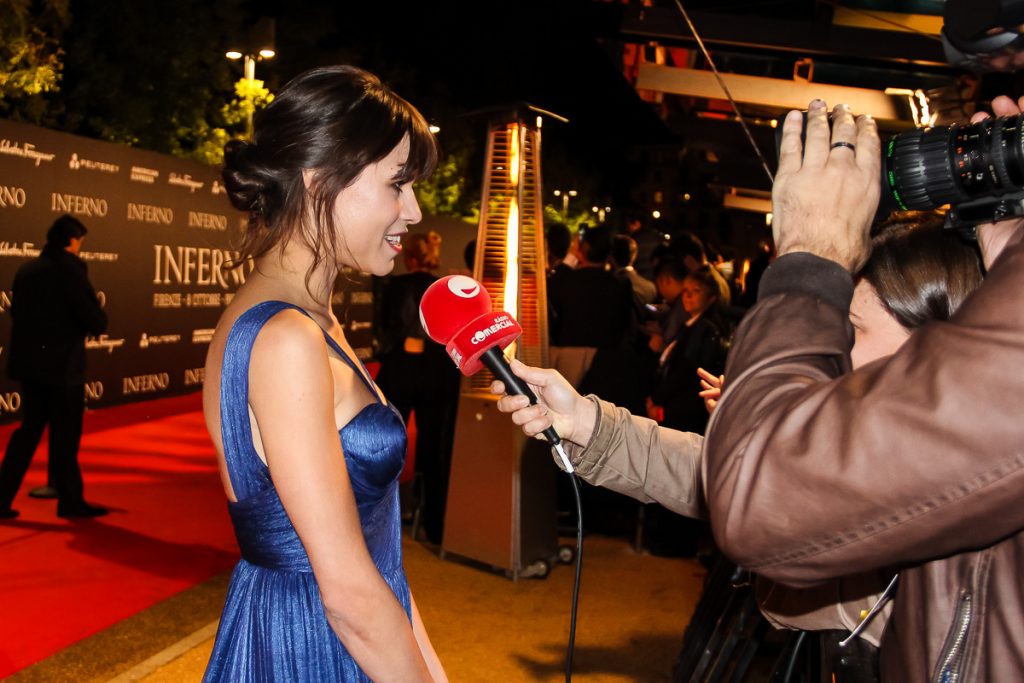 She poses, she keeps her chin up when the photographers ask her to, she turns to one side, then to the other side, chin up again… In her light blue dress she comes towards the television crews. I call her. The journalists next to me are amazed. They ask me who she is. The Romanian actress Ana Ularu, what do you mean who she is??… And they become interested in her too.
I say "hello" in Romanian. She is a bit surprised and she comes to me. I talk to her a bit and I film her with my camera. The film is not good. L
TOM HANKS & RITA WILSON
More and more stars start coming. From the shouting I realize Tom Hanks is here. I try taking a photo from the distance. But there's no need, because he is getting closer… and closer… He is coming towards me!!!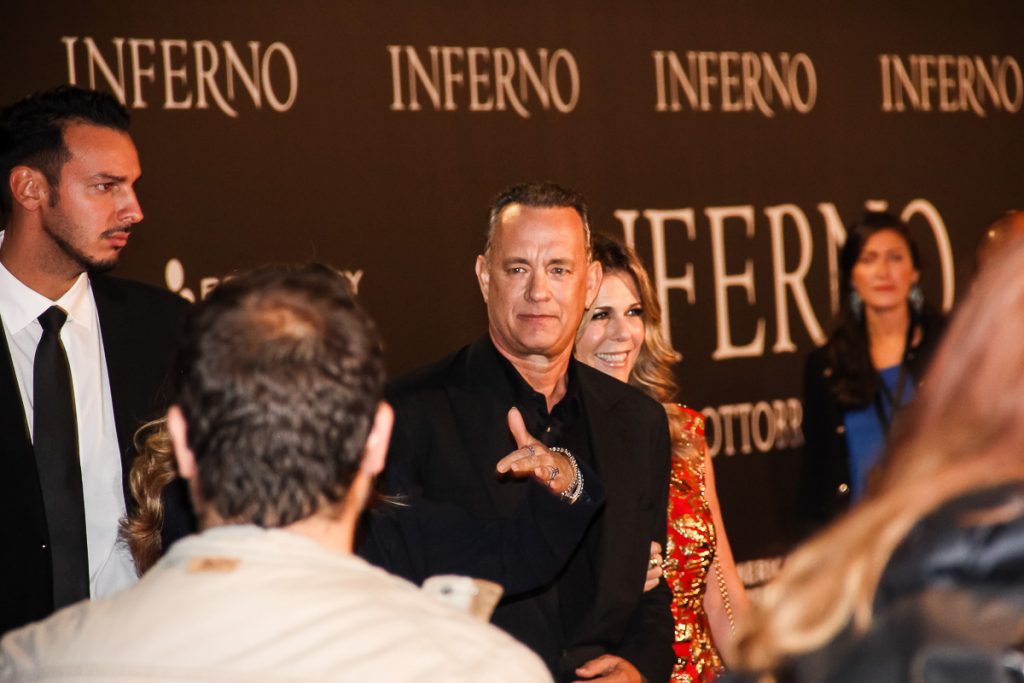 I am in total panic! Do I have any intelligent question? Damn, what can I ask him without looking stupid, having in view I know nothing about the movie? I decide just to take pictures. I'll leave the questions to the journalists who are prepared. I hear something about Forrest Gump. Then about Florence again…. So I could practically ask any question…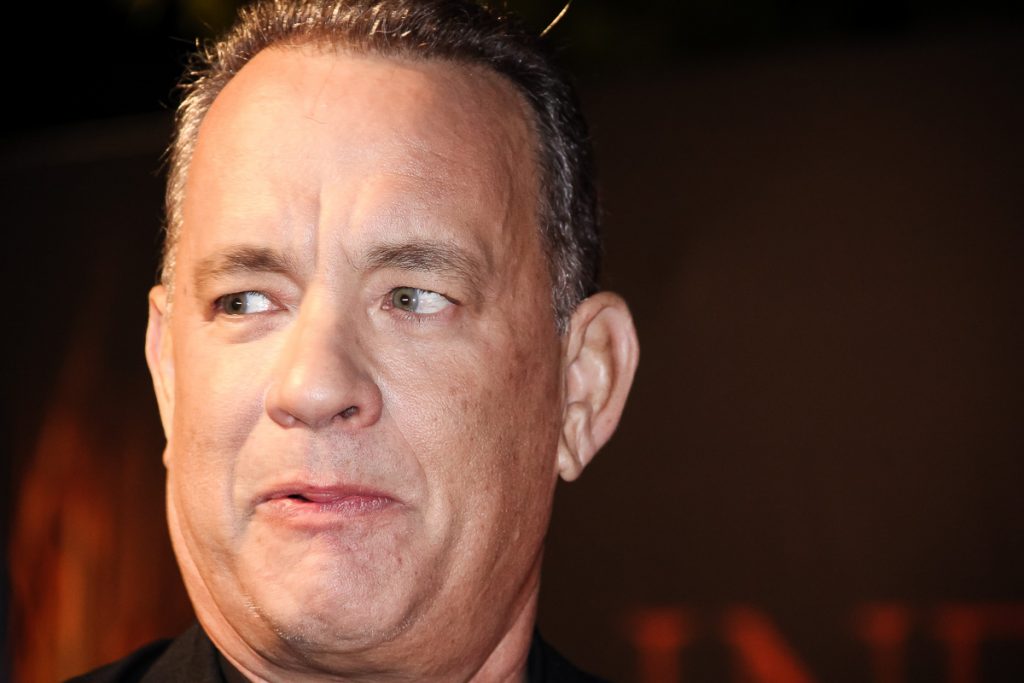 To be perfectly honest, I have an itching to take a selfie with him, but I am shy… And he is kind of encouraging me to… He passes by me in a moment when nobody asks him anything and he says: "Come on, who's gonna ask me anything here?" I would ask him the most difficult question: "Will you have a selfie with me?" J I have to admit: I feel a bit ashamed.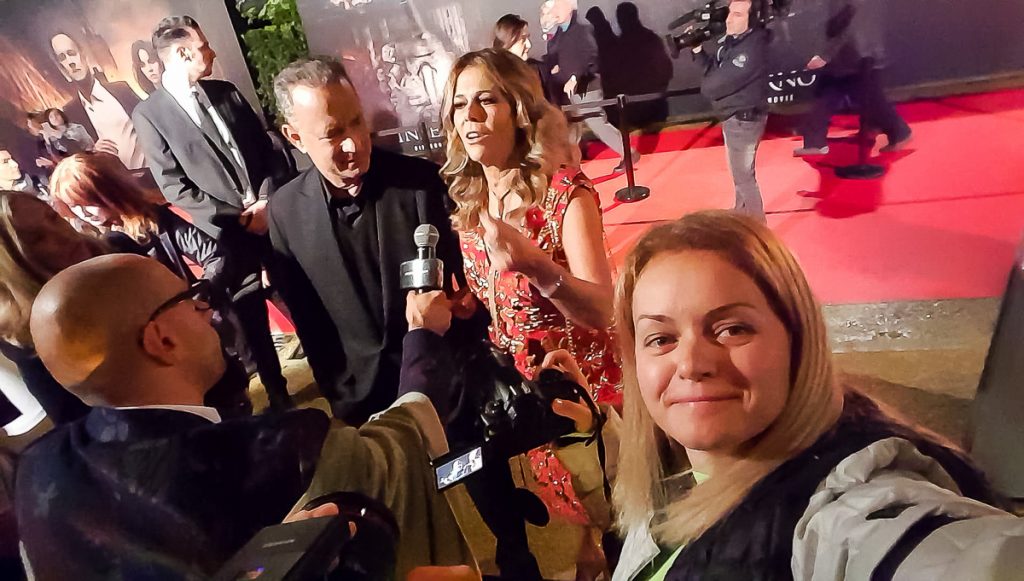 I ask him, to his amazement, to salute the Romanian public where he has a lot of fans. He does not understand. Or he has never heard of us… I have no idea. However, after half a second, both he and his wife, Rita Wilson, react and leave me dumbstruck!
TOM HANKS MESSAGE

"Romania is fantastic!" – Tom Hanks said.

Weeeelll, what can I say? Thanks a lot, gov'ner, you said it so nicely, no matter what you know about us!
I watched him on the red carpet. Then nothing else interested me. I left, euphoric, laughing at myself. I think I was the worst journalist there! In fact, let us not forget: I was a tourist among journalists. With journalistic reflexes, but with a tourist camera. With enthusiasm both of a journalist and of a tourist, as I don't think you can be indifferent when you are face to face with Tom Hanks…