I have to admit, I cannot cook. You will probably laugh at me, but this is the truth: I cannot and that is that! When I was a teenager, I had no reason to cook, because I was living with my parents, later I had no time to cook, because I worked like crazy and I used to eat whatever, wherever and then I thought I was too old to learn… And I realized that since I did not make a home – with a husband and kids – I did not really have to cook. (My God! Maybe you could see on my face that I cannot cook and that is why I am still not married!)
Well, I have done things every now and then, but really, they don't count… My specialties are the sausages boiled until they explode, the grill that burns and popcorn made in olive oil J).
I have put at the entrance into the kitchen the most clear message ever, so that we don't have any problems in Court…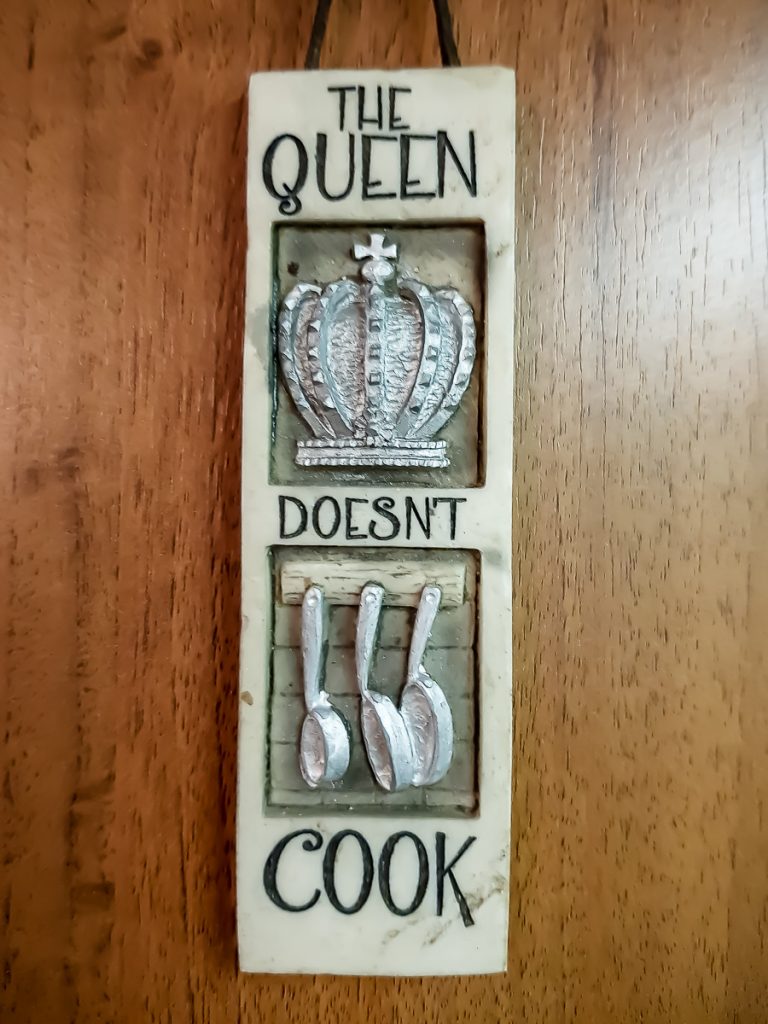 CHEF ADI HADEAN
You know him.
I did not. I saw him for the first time on MasterChef, then I met him in private, in a restaurant, where we were both upset about the same thing – the green salad that had nothing on it – and I thought then that he is one of "my people" J.
I found out later about his culinary blog, only, because I never cook, I never looked it up. But, what do you know, there are times when need makes you do things.
JUNE 1st – PARTY FOR THE KIDS AND COOKING CONTEST FOR THE ADULTS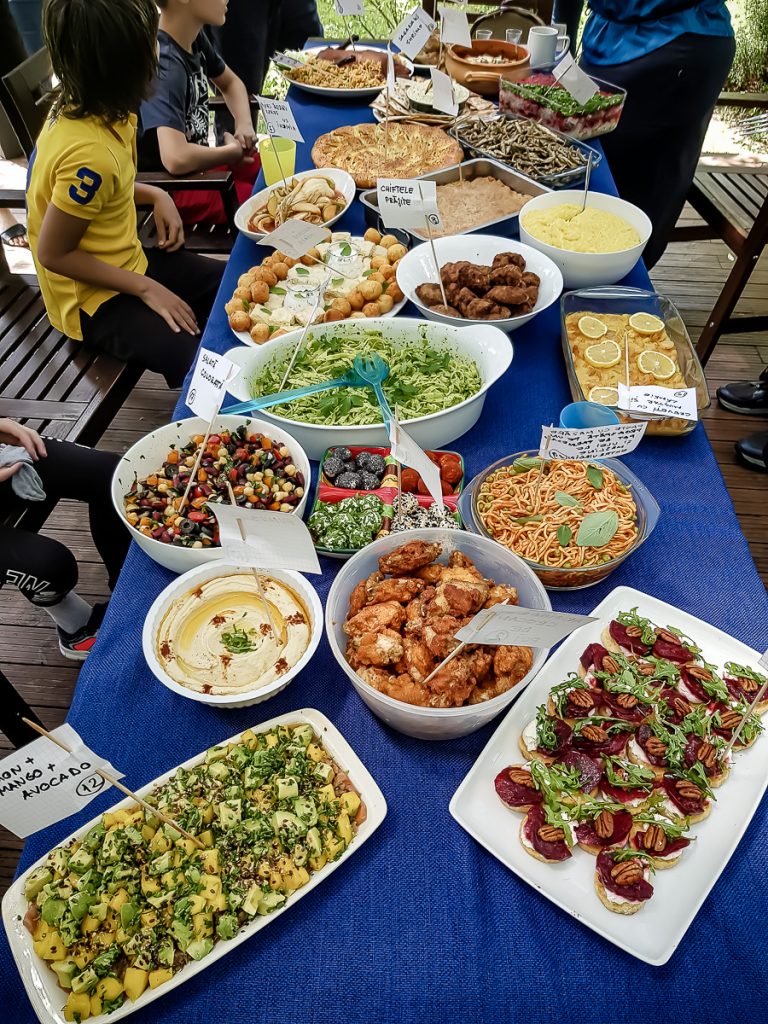 Every year, on the 1st of June, my friend Cristina organizes a huge party for the kids of the group that includes a cooking contest for the grown-ups. The rules are simple: all, no exception, have to cook. Whatever we want. Then we give her the food in secret, she puts numbers, she places it on the table, we eat it and then we vote what we liked best. The winner gets a funny prize!
In the first year, as I knew I could not cook, I went to a Romanian traditional restaurant and brought two plateaus of traditional food that you could eat until you die! They were all eaten in no time, but I was "hors concours"… The next year, I cheated and I entered the contest with some very good hummus, bought from a Lebanese restaurant. I lost to the more sophisticated dishes…
After one more year, I decided to cook. What, do you think I cannot open a recipes book, a Facebook page, a blog, watch some Paprika TV and take a recipe for beginners?!?!
I had just been to Rome, where I had eaten all sorts of sensational pasta, in very good places, frequented by the local people. Among all those, a strange combination of pasta, peas and some other things, with a strange, but interesting sauce.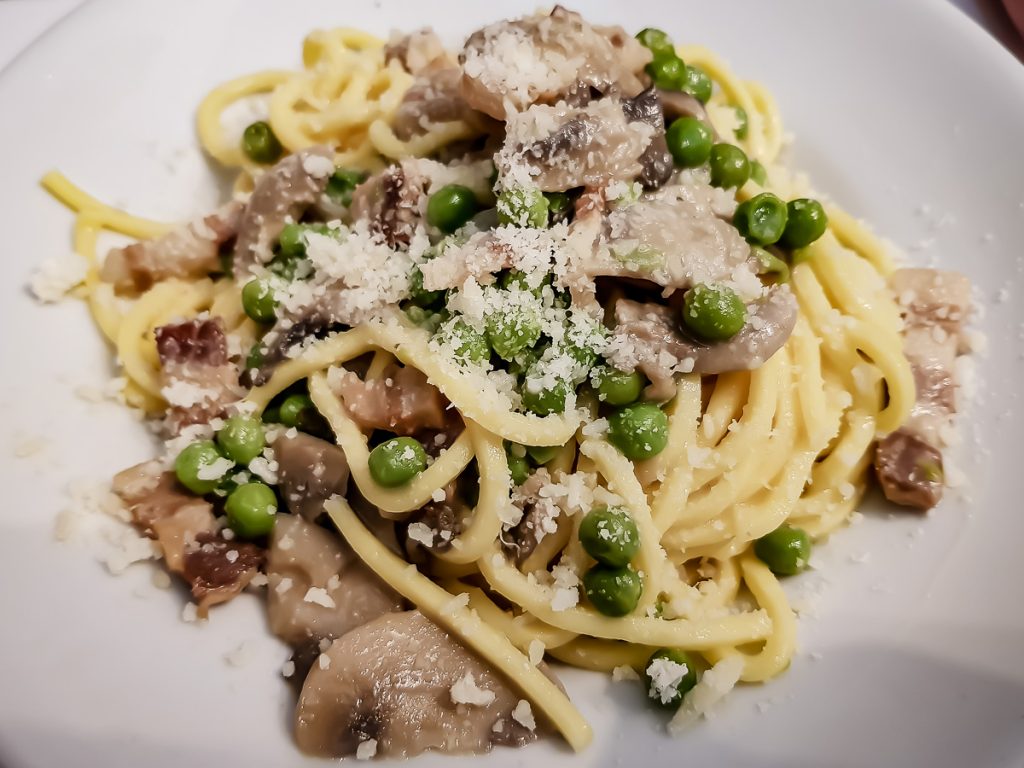 I had no idea how they were made, but wait, I remembered about Adi Hadean's blog. I entered it and I started looking for a pasta and peas recipe, since I had already decided on this.
I read the recipe again and again, I wrote to the man to ask him if this was too complicated for someone who does not usually cook, he encouraged me to try it, as it was simple, so, in my mind, the success was guaranteed!
I could already see myself the winner of the Wooden Spoon and all my friends being delighted by my pasta!…
I made the list, I went to the shops to buy each and every ingredient, I put them all in the kitchen, so enthusiastic, that I forgot about the five aprons that I had bought from different countries and which are left in a closet.
As I wanted to impress them all, I started cooking!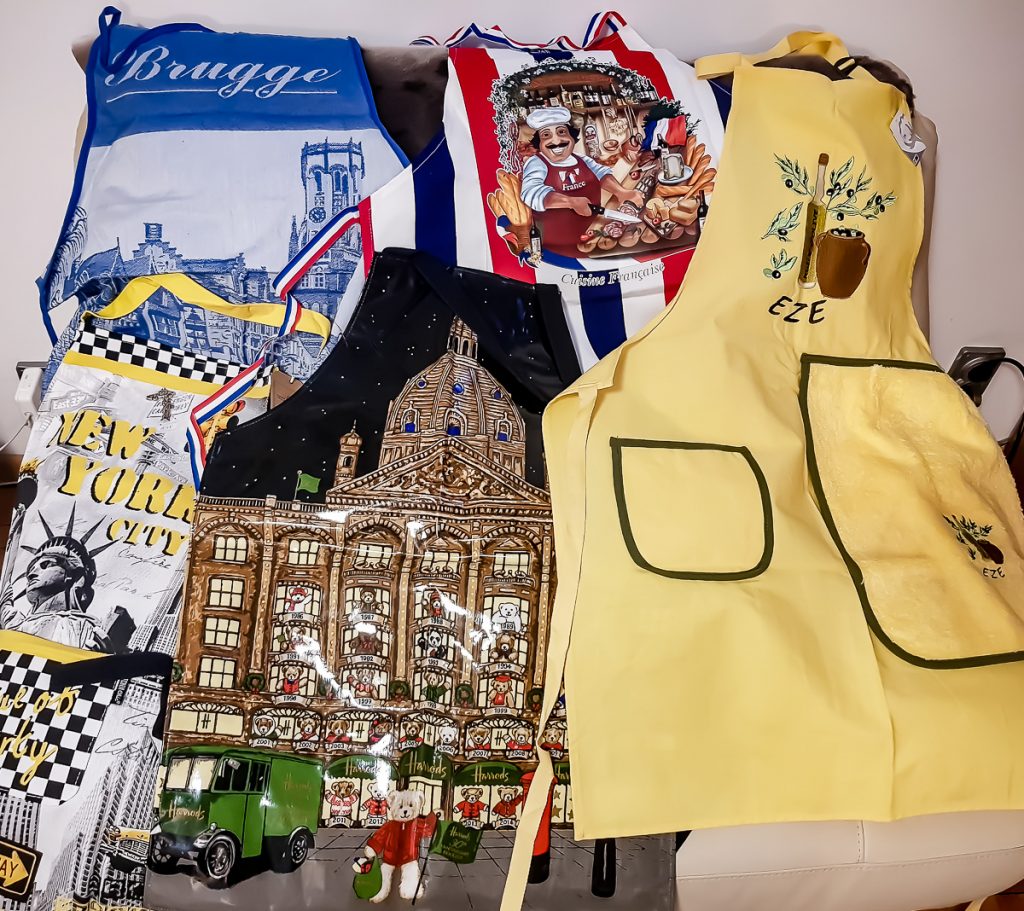 FAILURE IN THE KITCHEN…
What you are going to read now is what I wrote to Adi Hadean immediately after finishing cooking his recipe. The description is very precise:
Each time you see me, remind me that cooking is really not for me!!!
It was an adventure to make one of (probably) the simplest recipes of yours – the peas and tomato paste pasta…
I did everything by the book, starting from writing on a piece of paper all the ingredients and all the steps, up to measuring the salt for the boiling of the pasta!
You know what they say: "nobody has been hurt". It is not like that for me. I am a victim! J
First I burned my hand with hot water, when I tried to taste the peas to see if it is boiled. I was more boiled than the peas… But before getting to the spray for burns, I put my hand in flour, because I had heard that this way you can get rid of the burn marks…
Then, with only one hand left, I went on with the cooking process. God knows why, my gas alarm started. It was a buzz that shattered my brains! The alarm started, so the fire stopped. That before the peas was boiled…
Until I got the idea about how to stop the terrible noise, until I opened the windows and went out to start the gas again, the peas got really tired in the pan, so I decided not to stress it with some more boiled water. I left it as it was, "al dente" to "not boiled"…
Then, "the tomato paste" episode… It is not important that I put it on my clothes, but I burned my neck. Suprised by the hot tomato paste, I made a step behind, from instinct, which proved to be a bad movement, because I stung my leg in some objects I had taken out of the drawer when looking for the scales. What do you mean What scales? The one I measured with the 7 grams of salt to put in the boiling water…
The kitchen is a disaster, as if it had gone through a world war!
There are peas everywhere, the ones that have jumped astray on the way to the boiling pot. The walls are full of tomato paste. The kitchen top is full of abandoned garlic cloves, because they had been crushed too much and I understood that this is bad for the food…
The kitchen scales is in pieces, because while putting things in the pan, I was trying to understand why it is not working any longer. But, what? Do you think I did not find solutions to measure the ingredients??? I did: I measured them with the scales for the luggage hihi. That one is in perfect state, which proves that I travel more than I cook J)).
I have two cupboards in the kitchen and they are now upside down, because I have tried to find some recipients I have… never used.
However I succeeded in not cutting my hands!!! (Well, I couldn't have, since there was nothing to be cut in the production process J))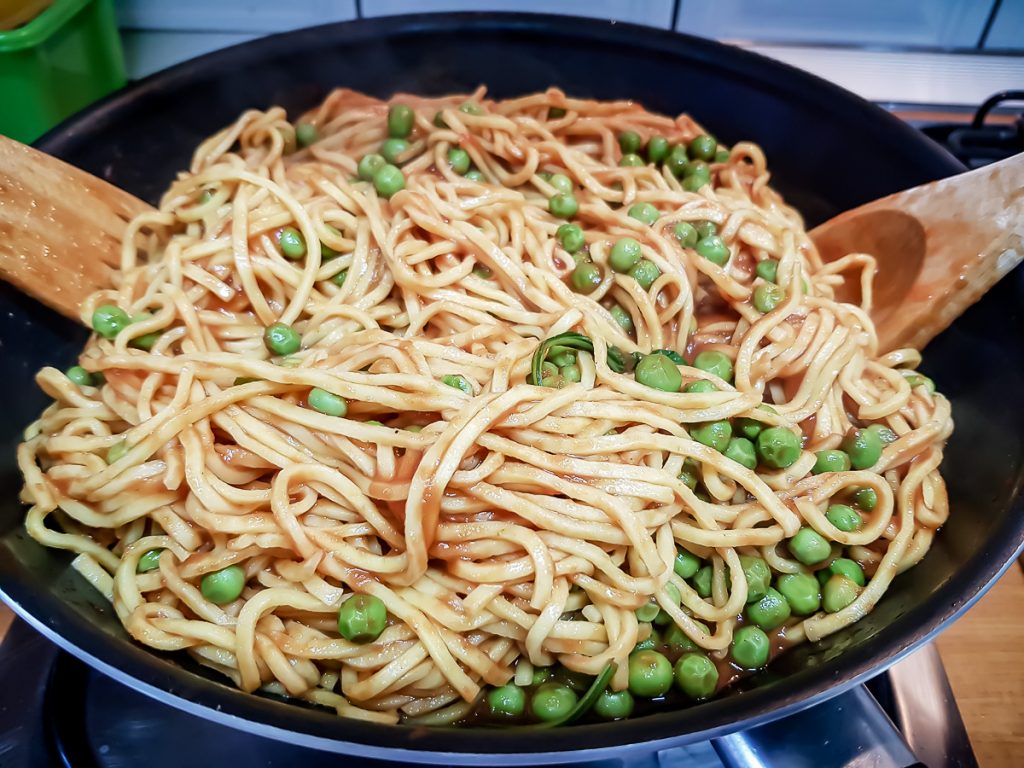 This is the result! Food with very good ingredients – I had bought fresh peas, fresh basil, garlic, but not the Chinese one, the most expensive tomato paste, I used olive oil and parmesan from Italian farms… in vain, because the food had no taste.
BUT, after putting one kilo of salt in it (without measuring it), the food became delicious J)). Bon appétit for me!
I hope you are not wondering if I won the 1st of July contest…