Reading Time:
9
minutes
"Depression post… cancelled vacation"! That is what I experience now.
Today I was supposed to leave on a vacation for my birthday. I had bought the ticket just before the world madness started, when the air company had offers!
The destination? Something completely new for me, which made me very enthusiastic: the first days in Singapore, then Malaysia – 3 different destinations, all interesting (Malacca, Kuala Lumpur and Penang), and the last part in Jakarta, Indonesia.
I have hoped up to the last moment that a miracle would happen and I could leave. The truth is that my plane took off, according to the site of the airport, but, if I left, I would have risked spending my holidays in quarantine in Asia… Not to tell you that Malaysia no longer allows the entrance of any foreigner.
I have cancelled my hotel bookings one by one, so that I don't feel all the pain at once…
My last decision – the cancelling of the plane ticket. Beyond the great regret, I have a huge panic, because of the fact that I could not speak to anyone from the air company, I had no feedback from them following my refund claim. Oh, my God, my money!…
The last solution was to go to their booking office in the airport.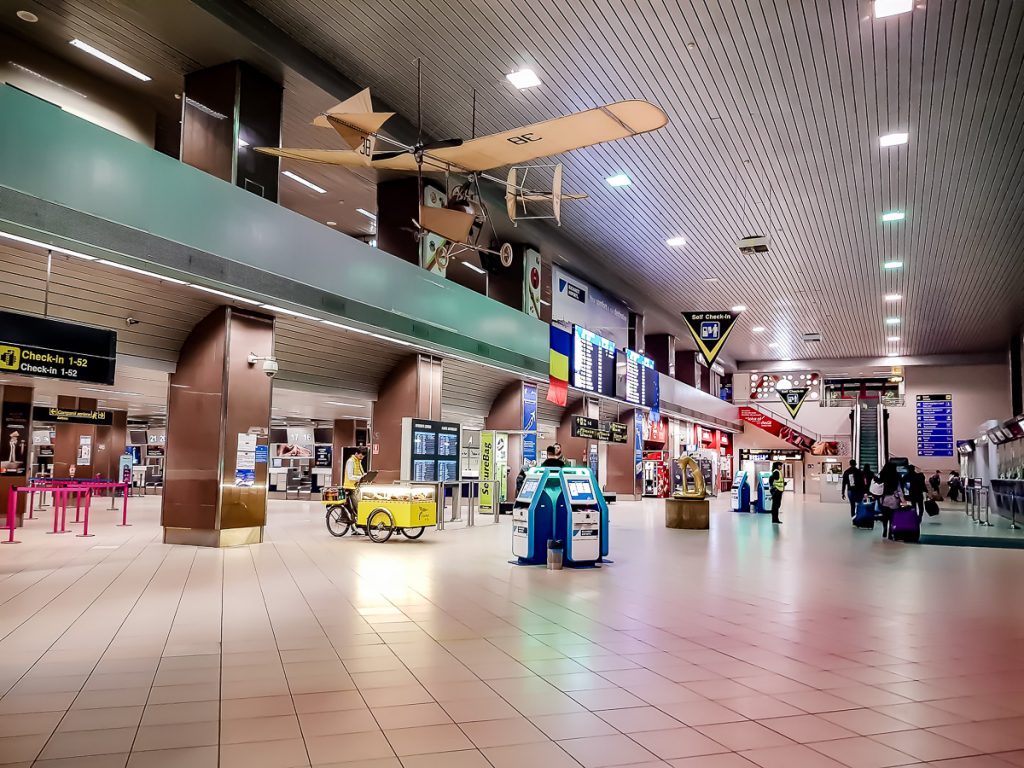 My God, I had goose bumps when I entered the Departures area. I have never seen the place so empty. "Just like after the war" comes to my mind.
You get the feeling that you are in a different world, this is a quarantine area just because we, the travelers, are not there… It is an abandoned, a deserted building where you can almost hear the wind blowing in the windows…
"Ladies and gentlemen, for your safety, don't leave your luggage unattended!" – I can hear a nice voice in the speakers. I smile sadly. What "ladies and gentlemen"?!? Maybe "lady and the other lady" – myself and the cleaning lady – but none of us had luggage…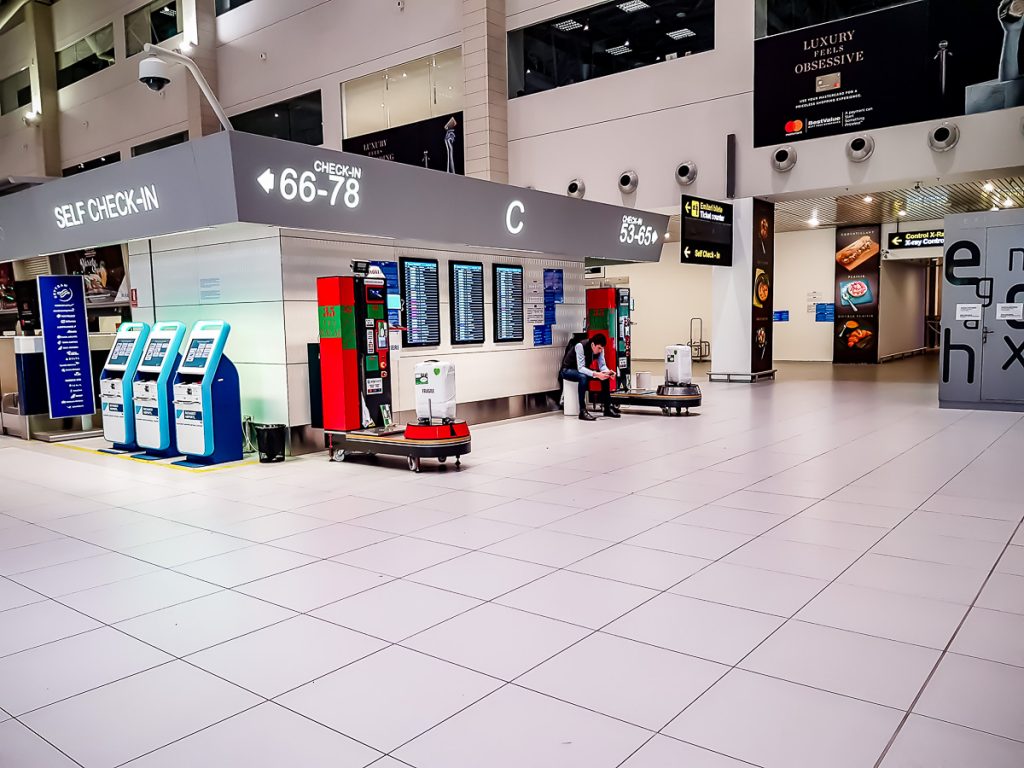 I look at the area where they pack the suitcases. A young man sits there, being saved from boredom by the phone. It is the same in all the other similar areas.
I ask him if he has clients. He smiles sadly. So, no… "I think they are going to stop all flights starting on Saturday".
There are a lot of flights, having in view the situation.
I look at the destinations and what companies still fly. If you didn't look around, but just at these three panels, you'd think this is a normal day on the airport. Only the passengers are… invisible.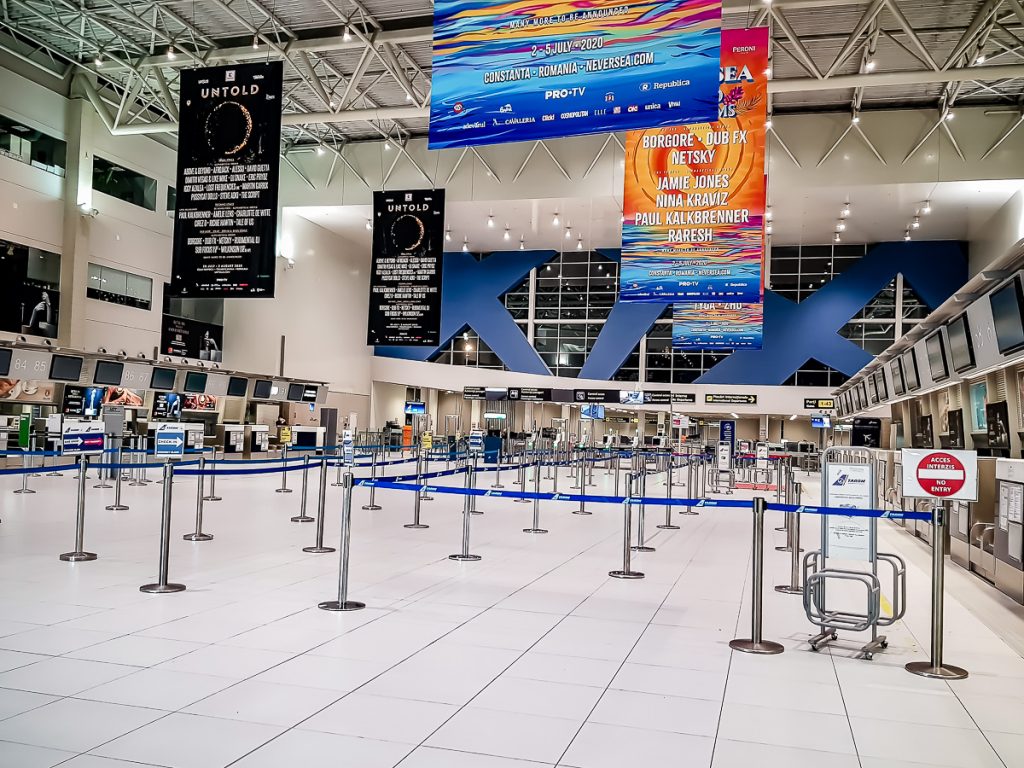 The new terminal is stripped of any image of holidays noise, in a way none of us, the people who travel, have ever seen it!!!
Big banners hanging from the ceiling announce a summer full of energy and life at Untold and Neversea Festivals. You never know…
I go to ticketing to solve my problem… The man there speaks on the phone continuously and he makes a sign that I should stay around. Then, in between two calls, he quickly tells me: "If we don't speak now, we will never get to do it, judging by the way the phone rings".
I tell him my problem and he tells me to wait calmly, as there are thousands of request pending and, probably, mine will be addressed too…
I thank him and I ask if there are still people traveling. "They will probably stop all flights on Monday", he tells me, a sign that the planes take off almost empty towards those destinations they can still go to…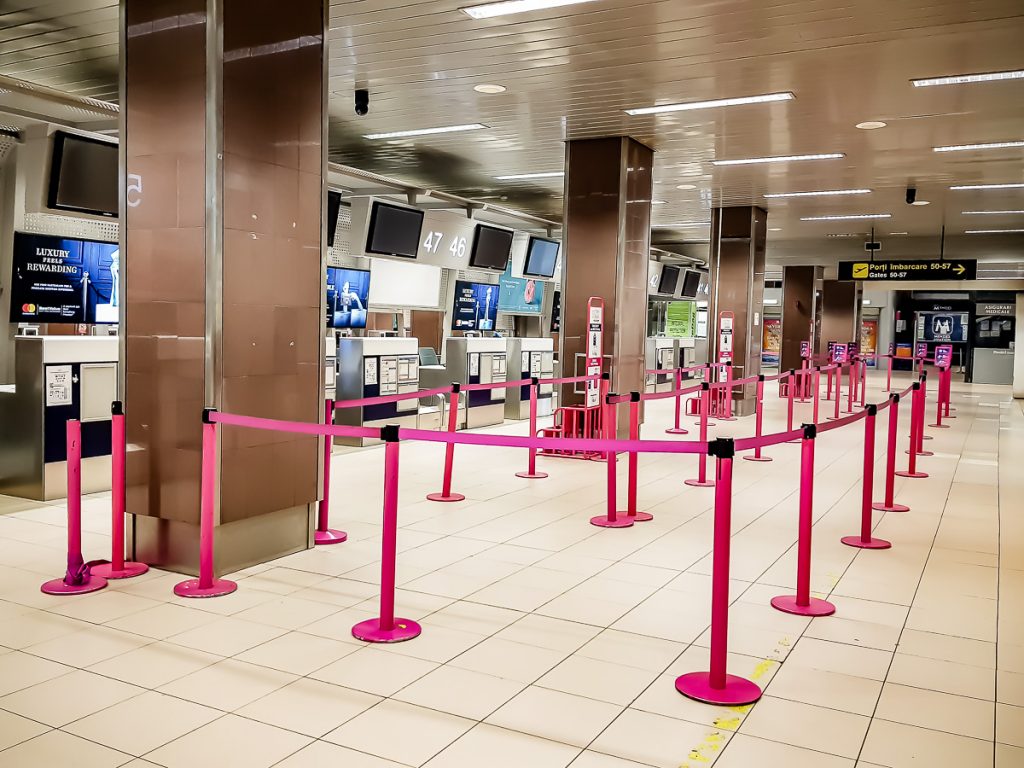 As far as I can see, there are no more than two check-ins opened.
Through the empty airport, from one side to another, employees and customs people wearing gloves and masks walk.
At the food stand, they have some water bottles, some juices and few things to eat. I ask the salesgirl if she sold anything. She shrugs. Then she tells me: "I stay here just in case…" and then she goes back to her phone conversation that I interrupted.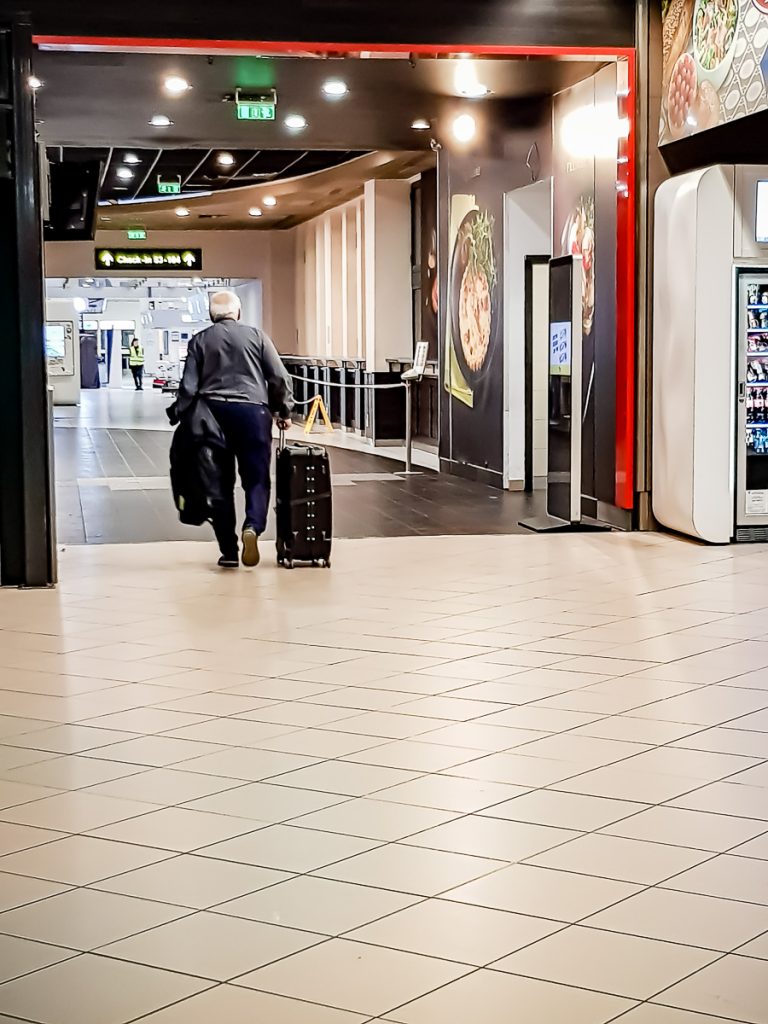 There's a man lost in all this emptiness, carrying a large suitcase. I am curious where he goes, but I am afraid to ask, maybe he will think I am from the security…
The Information desk is open. The lady behind the glass tells some women that it is cheaper to buy an online ticket than to buy one in the airport. This is quite a concern during the Corona virus outbreak J)).
A lady goes through the airport from one end to the other. She is some kind of guide or… community policewoman. She tells me that there are people who come and then leave, as the flights are cancelled. This might be the case of the people in the parking lot, that I passed by. A group of disappointed people with suitcases, waiting for something. They seem to be people who want to work abroad now…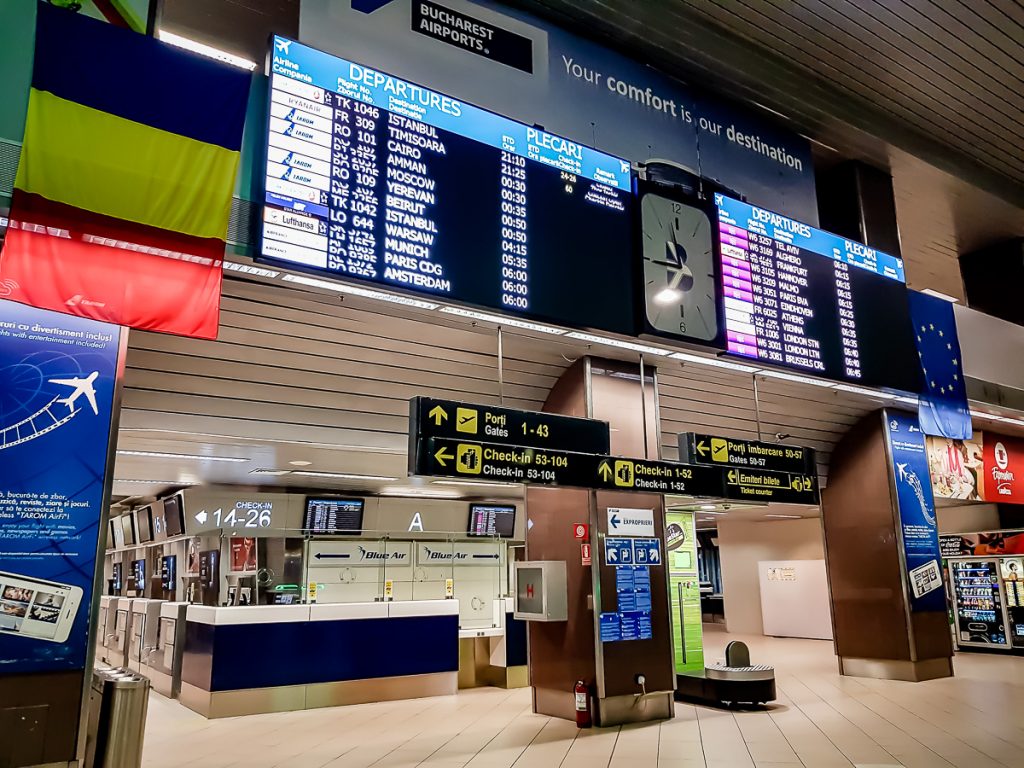 On the large panel in the center I see a destination: Alghero. What??? Wasn't Italy closed?!?
I look at the destinations for the next flights: Timisoara, Cairo, Amman, Moscow, Istanbul, Beirut, Cluj, Athens, Tel Aviv, but also Paris, Amsterdam, Vienna, London, Bruxelles, Frankfurt…
Wizz, Tarom, Ryan, Austrian, Lufthansa and the list can go on…
I see that Timisoara is boarding now. How many people can there be. It is 9.15 pm and the flight takes off in 10 minutes. The rest, God knows…
I think this is what they told passengers 2 and 3 on the Otopeni Airport tonight, who I see are a bit upset, walking nervously on the cleanest floor I have ever seen in the airport…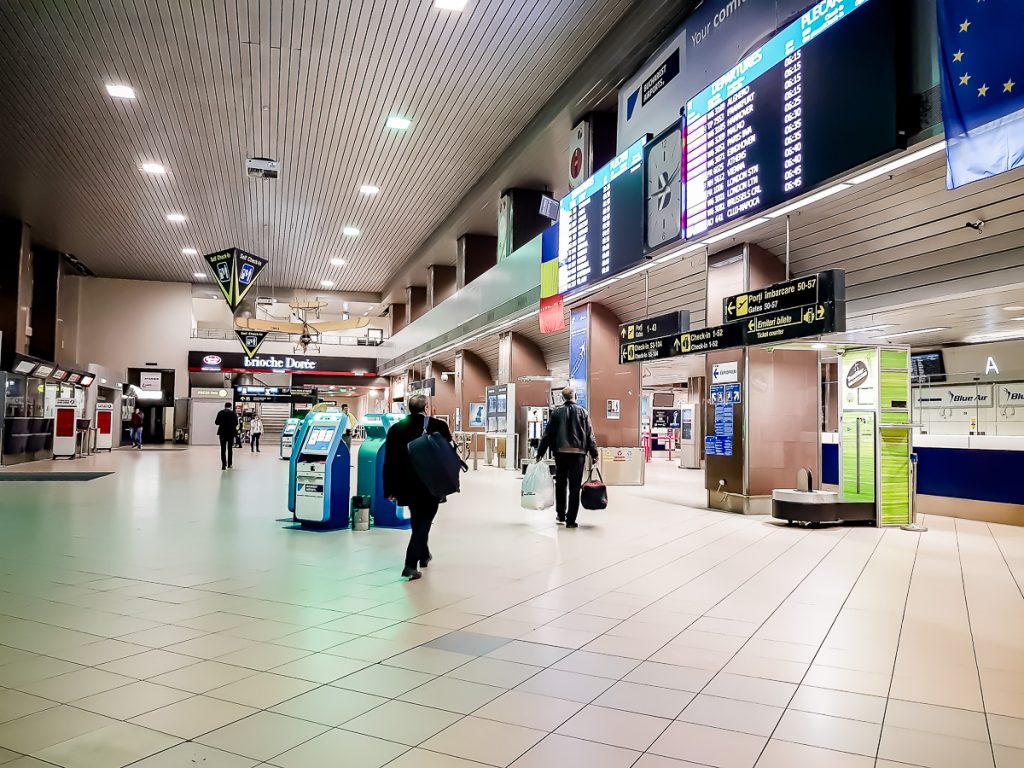 Is this an image of World War 3? The entire planet fighting the Virus?
During the first two World Wars, there were neutral areas where you were safe if you could get there. Now, I keep looking at the map and… I cannot find any place. And even if there are some, it does not matter, as we cannot get there…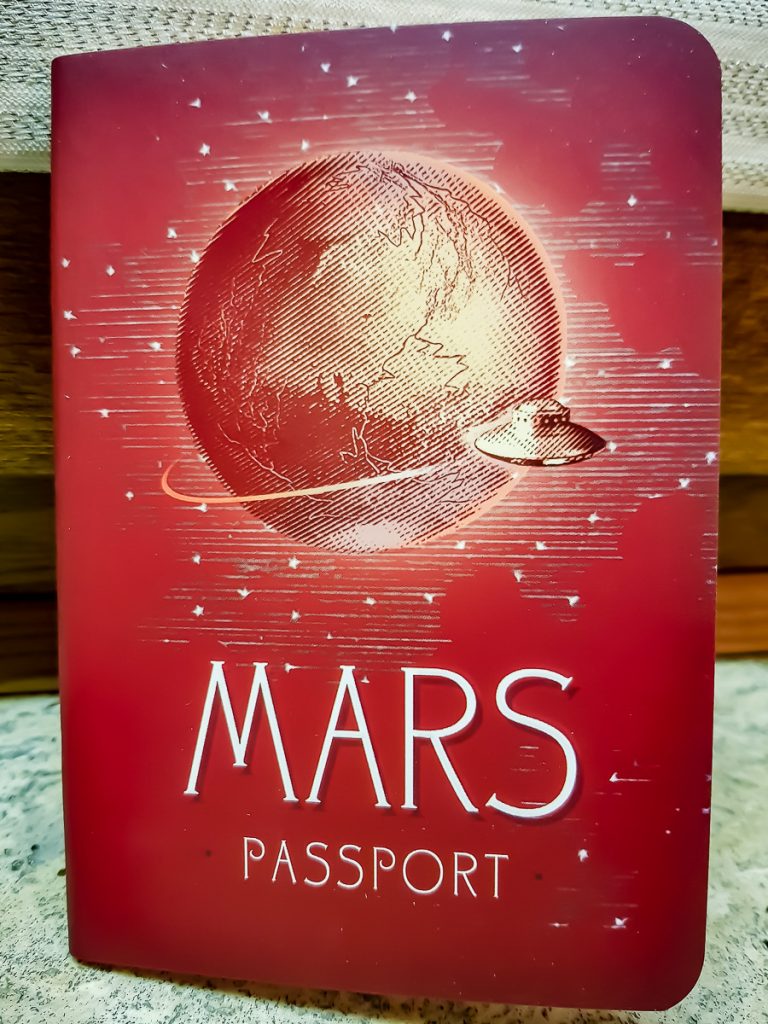 That is why a have a Mars passport J))
Now all I need is the rocket to fly there…