Out of the very few short occasions when I went out (sometimes because I really needed to), the riskiest seems to me the visit to the supermarket!
Neither going up the Mitropoliei Hill, nor the Sunday in the Bucharest Old Town, not even going to an empty airport made me be afraid. Not only because I have respected the safety measures, but mainly because I did not meet a lot of people.
On the other hand, the supermarket, with all the people desperate to stock up, is a danger!
I have no idea how the things I wrote in my diaries seem. A rebellious attitude? A reckless one? Maybe even a crazy one? For me, a daily dose of air is something absolutely necessary. So that I don't get crazy in an one bedroom apartment in Bucharest. And this is not illegal. Even after the new measures they recently took, "short time periods of going out for physical activities" are allowed.
However, you will probably be surprised, but I am among the people who plead for our forced isolation, if this is what could kill the virus. Even if, after this period, some of us will come out fat or rather crazy J).
I am really afraid of the virus! I am not rebellious, I do not ignore the danger (a proof of that is the fact that I gave up the trip on my birthday). The fact that I told you about what I saw comes from a journalistic reflex…
THE FOREST
Today, on Saturday, I understand that people went out for walks in the parks and in the forest out of a reflex. Well, I was a good girl. Simply because I would have never felt secure in such crowded places, even if I had a mask, gloves, even if I disinfected my hands after touching anything and I avoided close contact with any person who came my way.
I passed by Baneasa Forest one afternoon, during the week, sometime between "Social distancing" and "stay at home, stupid!!!" So don't throw stones at me…
As if it were not enough that I am frightened, "the welcoming committee" of the forest hits me on my head with a shovel: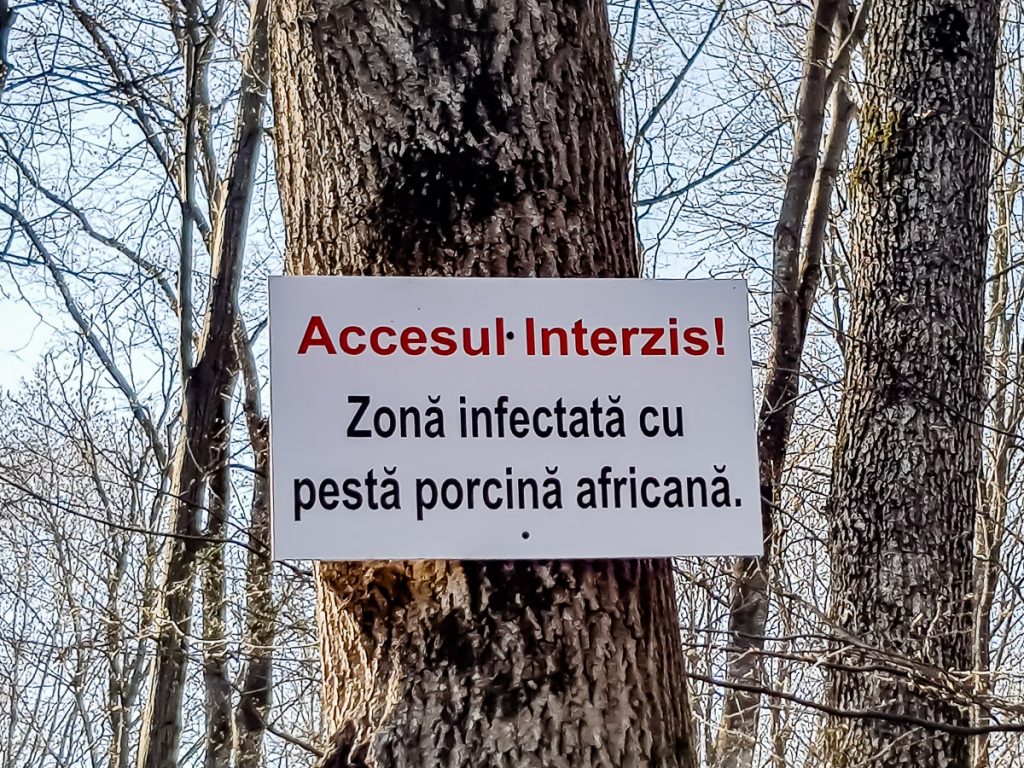 My God! This means I have to go!
But I see in the distance a few people who are out to run and to walk their dogs. So it is all right.
If you do not leave at the first warning, you get to the second, which is even worse: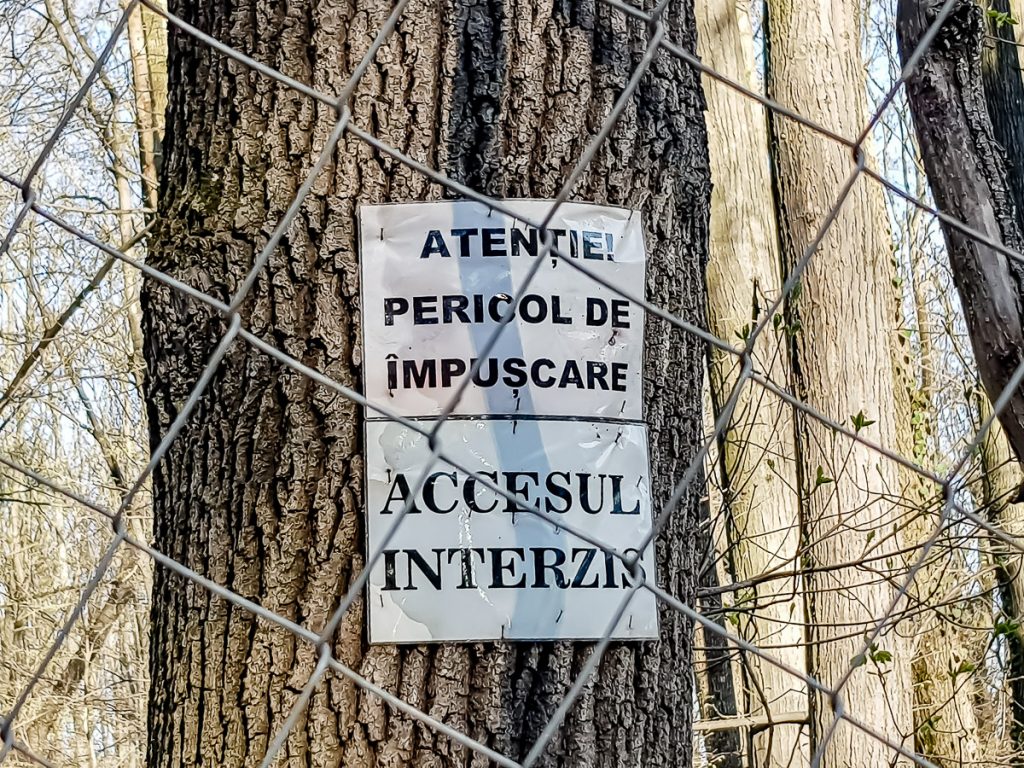 So you avoid the virus and you die from other things…
Well, I am exaggerating… I start walking calmly as there is nobody on the path I have chosen.
Well, I am exaggerating… I start walking calmly as there is nobody on the path I have chosen.
Birds do their thing on this sunny day. The trees bloom and flowers color here and there the green blanket of grass. When I feel the poet in me begins to grow, I start stepping on some dry branches and I suddenly feel the need to carve. My God, what isolation can do to a person J)).
Rarely I see some person running or some bicyclists. And farther in the woods, some parent with his kid. They play. They invent games involving the trees.
"Shall we look for the little bug?" – a little girl asks her father. And they start their adventure in nature, staying far away from me and me keeping my distance too.
I walk around and then I go back full of energy, hoping to meet as little people as possible on the alley. This is a terrible feeling, but I would rather feel safe.
I see a lady meditating while touching a tree. I feel like hugging the trees too, to get their good energy, but now it is not the right time to hug anything…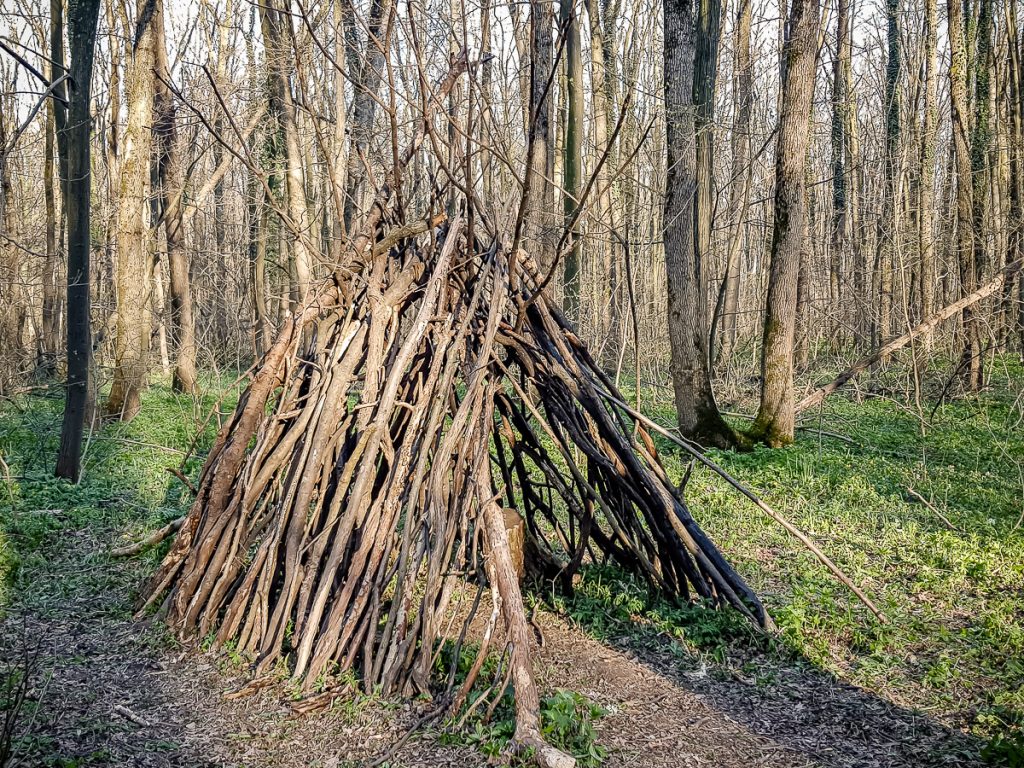 I have not been here for a long time, but as I can see, the Indians have been and left their mark here J.
A man and a woman in their middle age, look for something they say they have gathered yesterday. Nettle? I have no idea, because I pass by in a hurry.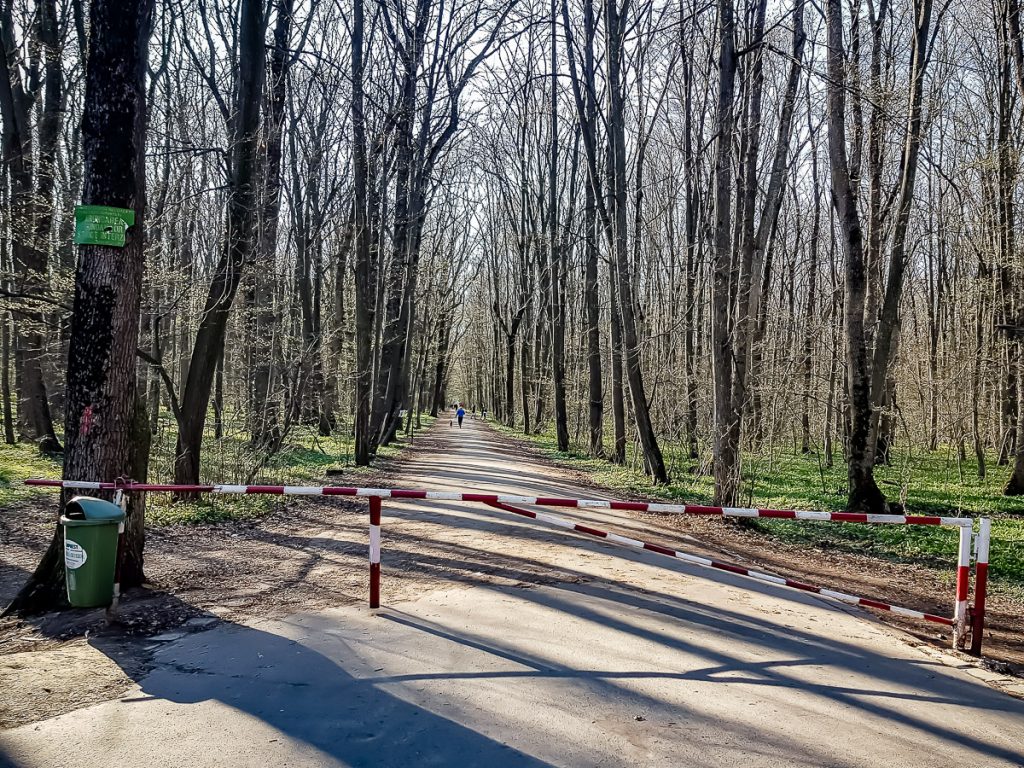 I get to my car and I realize I have been lucky: the photo from the barrier that I made when I came is not the same with the image I see now – parents with kids in strollers, with toddlers, cyclists, people with dogs, joggers, too many for these times.
In the parking lot there are already about 25 cars…
I'm leaving.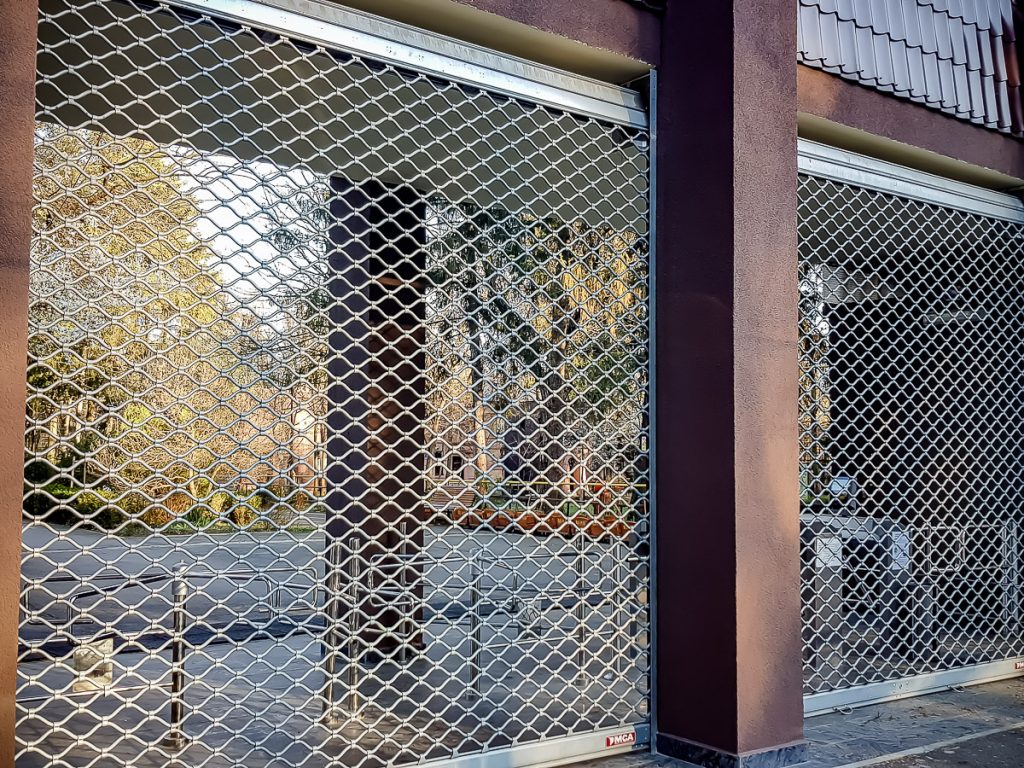 At the Zoo, the closed grill reminds me that almost all these entertainment places no longer get visitors.
The guard here tells me that the employees have a normal program. They come early in the morning to take care of the animals and leave at about 3 p.m. And there is a night shift too!
I look through the fence to see the pelicans. Abandoned by the people, they get bored in that confined space.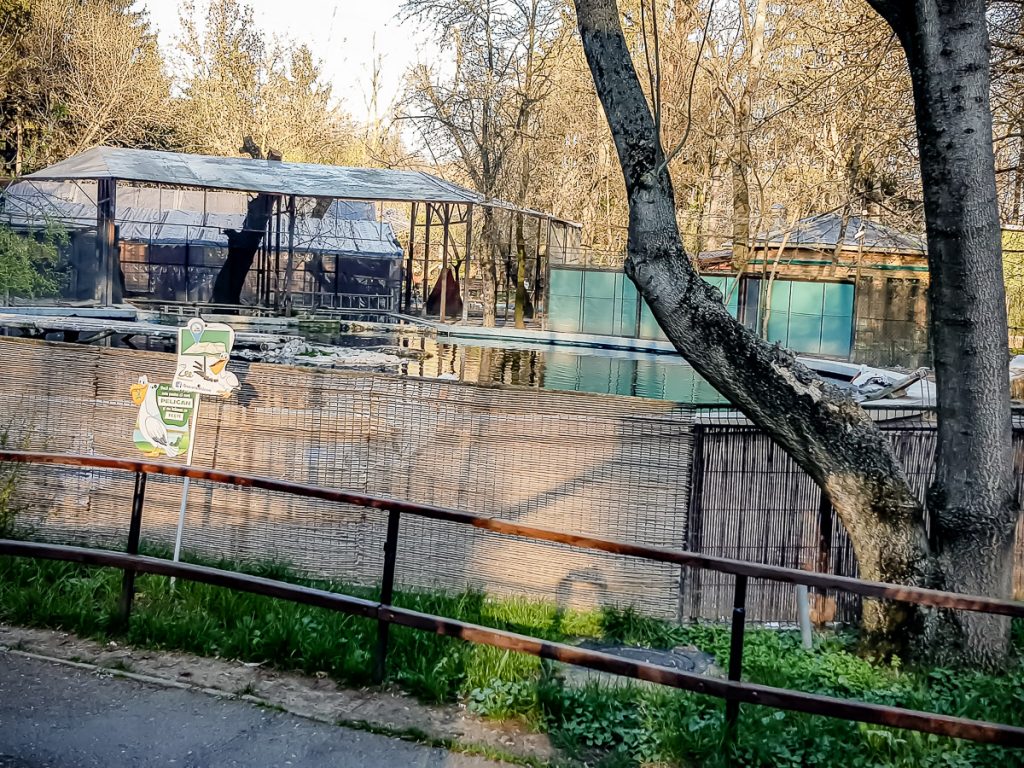 I go home to get bored there.
To come back to the present moment, I got bored today too, when the parks and the forest were full. And people were resentful.
I am 100% with "Stay at home!!!". But instead of this becoming a national hysteria (that might affect, first of all, the people who cannot stay at home), this could become a national decision. Let us stay inside forcefully now, so that we could go out and breathe the clean air sooner…
With this idea in my head I went to throw the garbage and I met two of my neighbors coming out from the elevator. Really?!? I was "safer" in the woods!…