Between an infection with SARS-CoV-2 and the presidential elections, I rediscover Trump as a… souvenir in the shops in New York.
During holiday in America, I can say that Trump has accompanied me all over the place, if I were to judge by how often I have seen him on shelves J.
Right… First of all I found him on his own turf in his building (one of them), there where the clock has as many hours as he wants (Trump, I mean).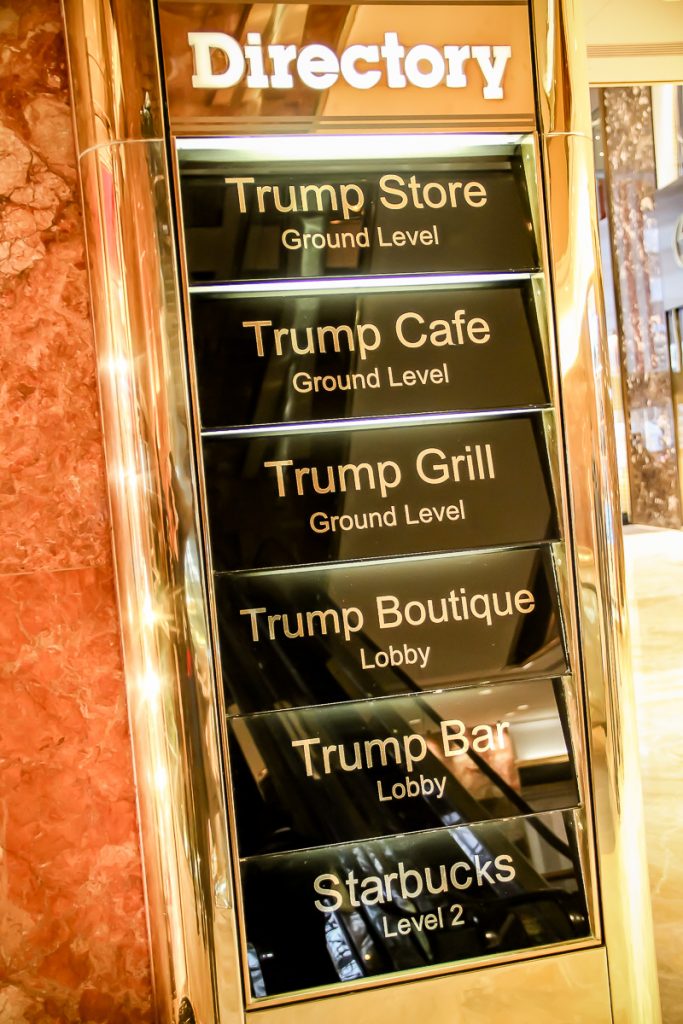 The "map" of the place shows that, wherever you go up or down, the place is stamped Trump. I wonder how come there's a Starbucks here however J)).
I am curious about what they sell in the store, so I go down there after I take photos of the water that flows like a waterfall on the walls, of the opulence of certain corners and some of the customers of the place…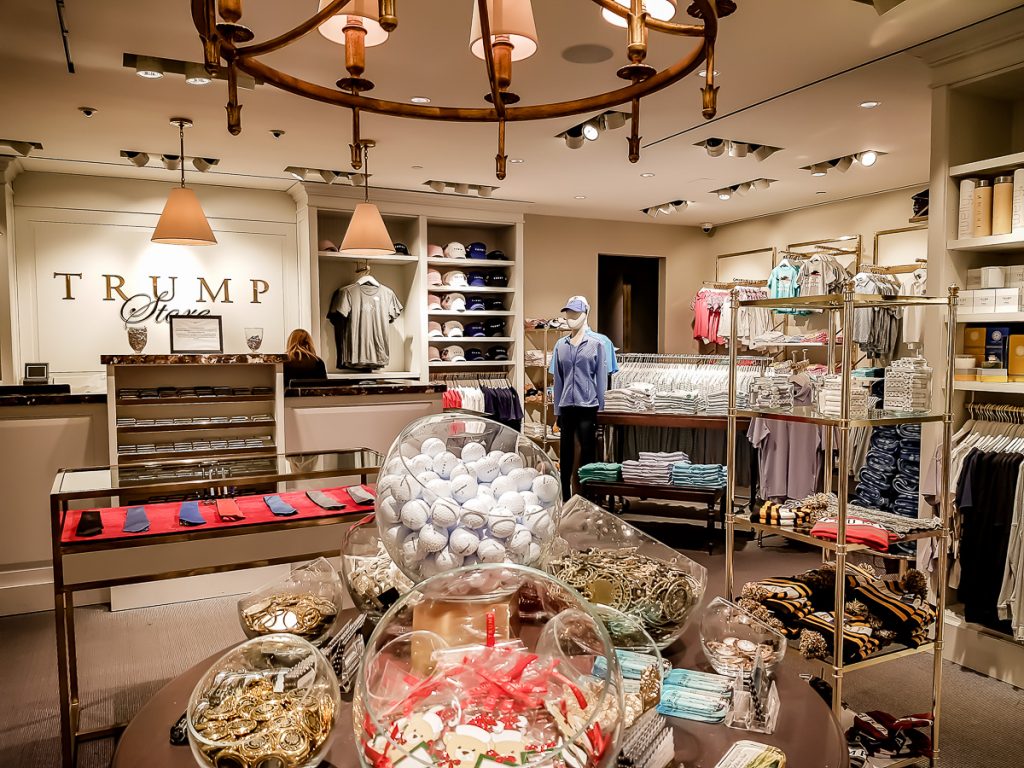 I feel like in the FC Barcelona shop, only here there is one single player, so that all products are about him…
T-shirts, shirts, key chains, mugs, caps, pouches, bottle openers, clocks, golf balls, hats, ties, towels, even teddy bears and snack, all branded with the Trump name!
And clothes for children, so that the little ones have an example to follow from early infancy.
His building, his products. The man does whatever he wants. But in New York, the souvenirs shops are not left behind… In any of them, you can find Trump products for tourists, sympathizers or haters. And the imagination of those who make these products in neverending!
I have found "the Trump" on/under the form of:
TROLL DOLL: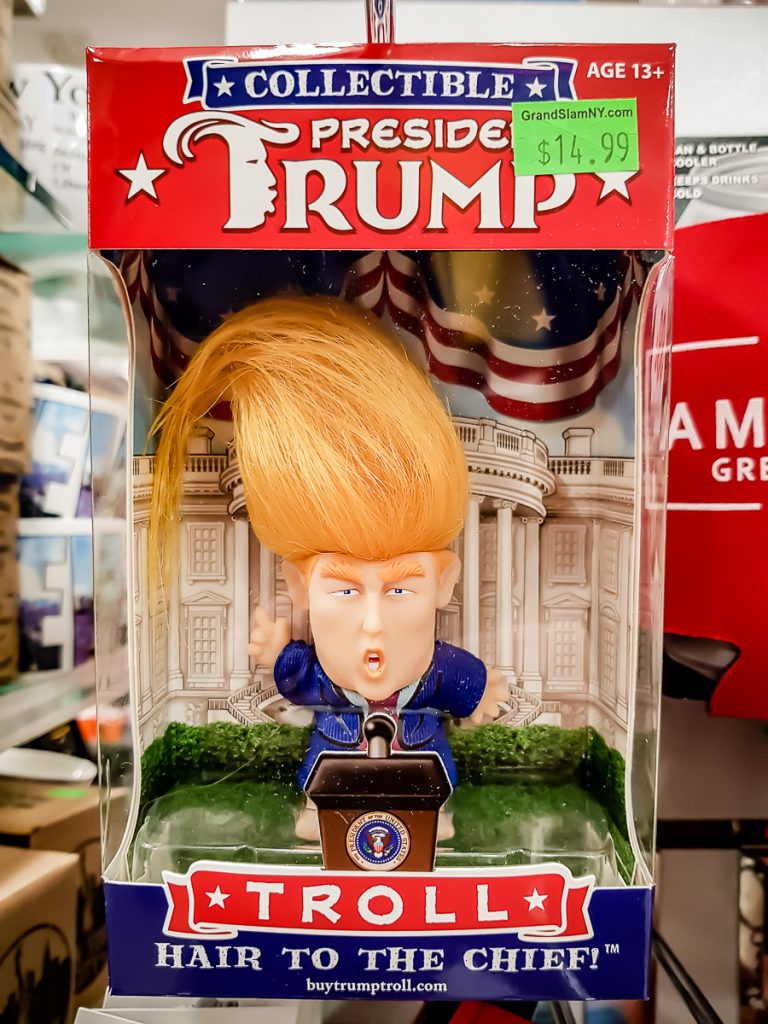 A T-SHIRT, WITH A PERFECT FACE EXPRESSION: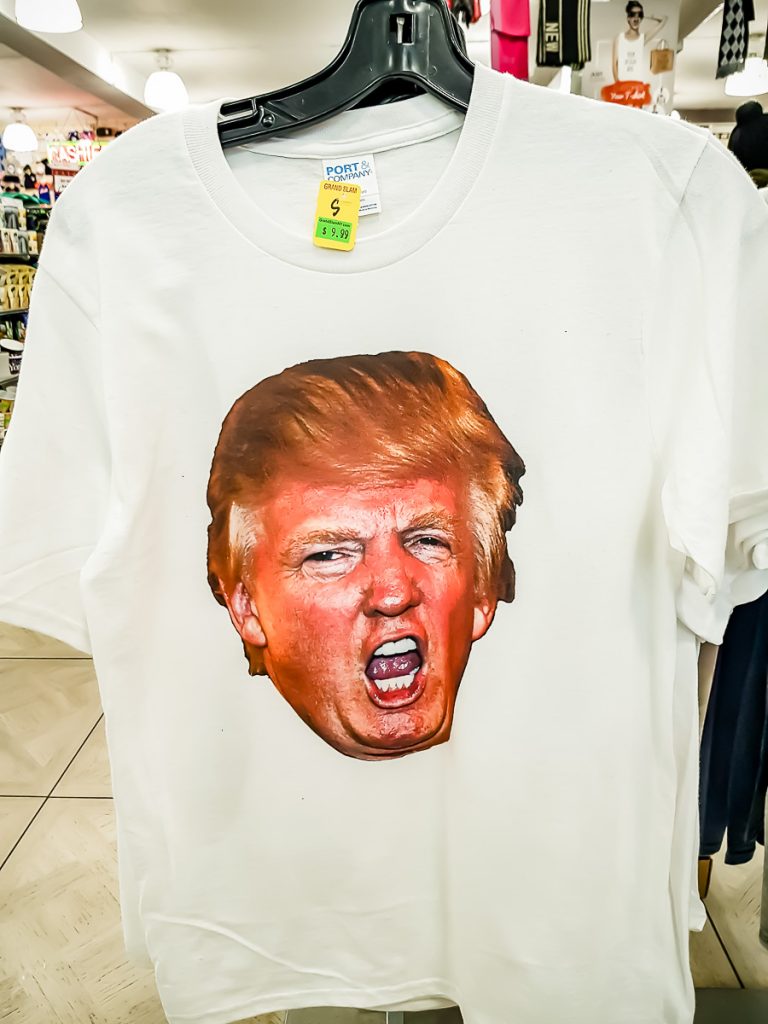 ANTISTRESS DOLL: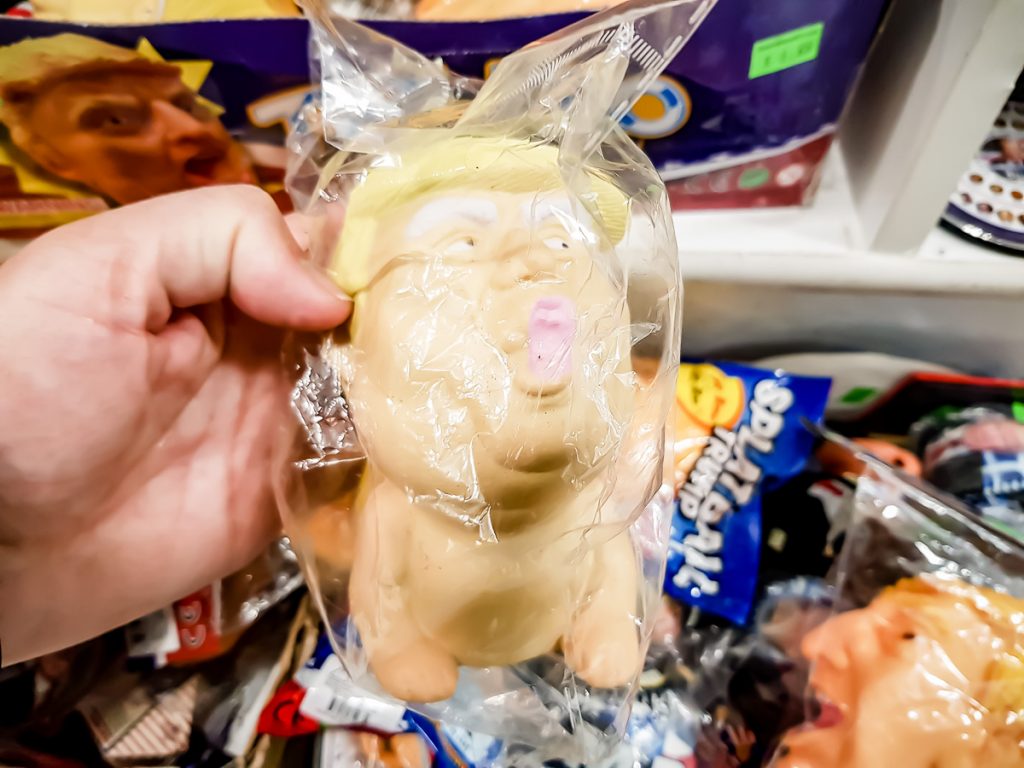 SMALL CUP, MUG, SMALL AND LARGE GLASSES: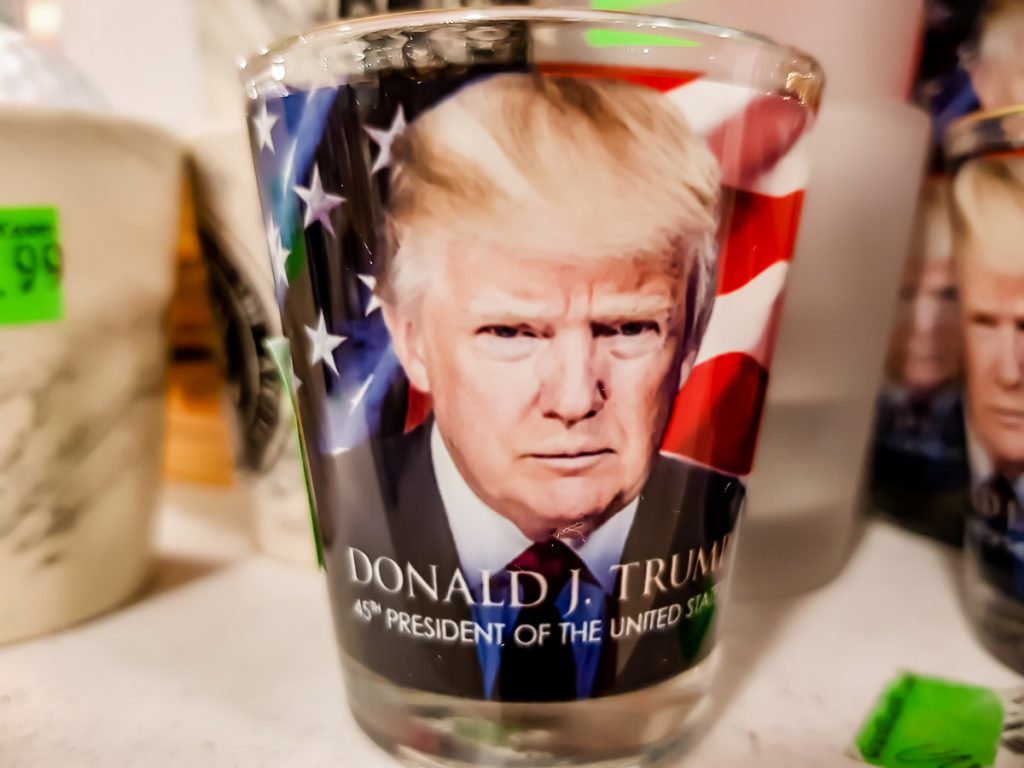 ARROGANT CHOCOLATE: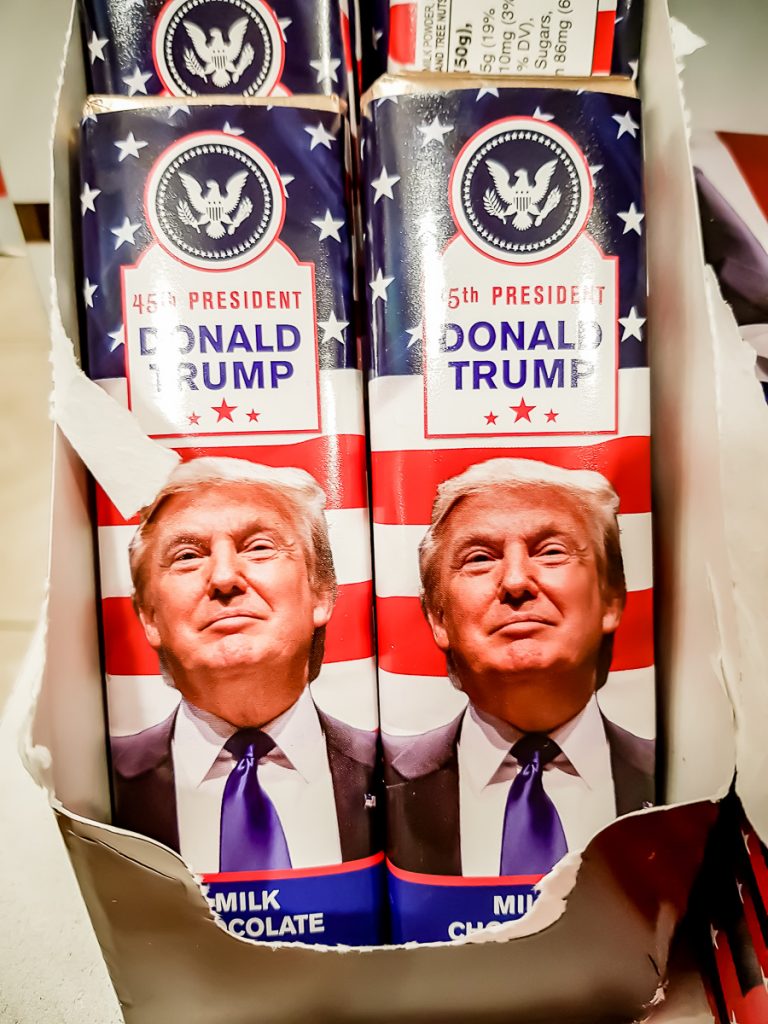 SMALL STATUE, TO BE PUT ON THE KNITTED NAPKIN ON THE TV-SET: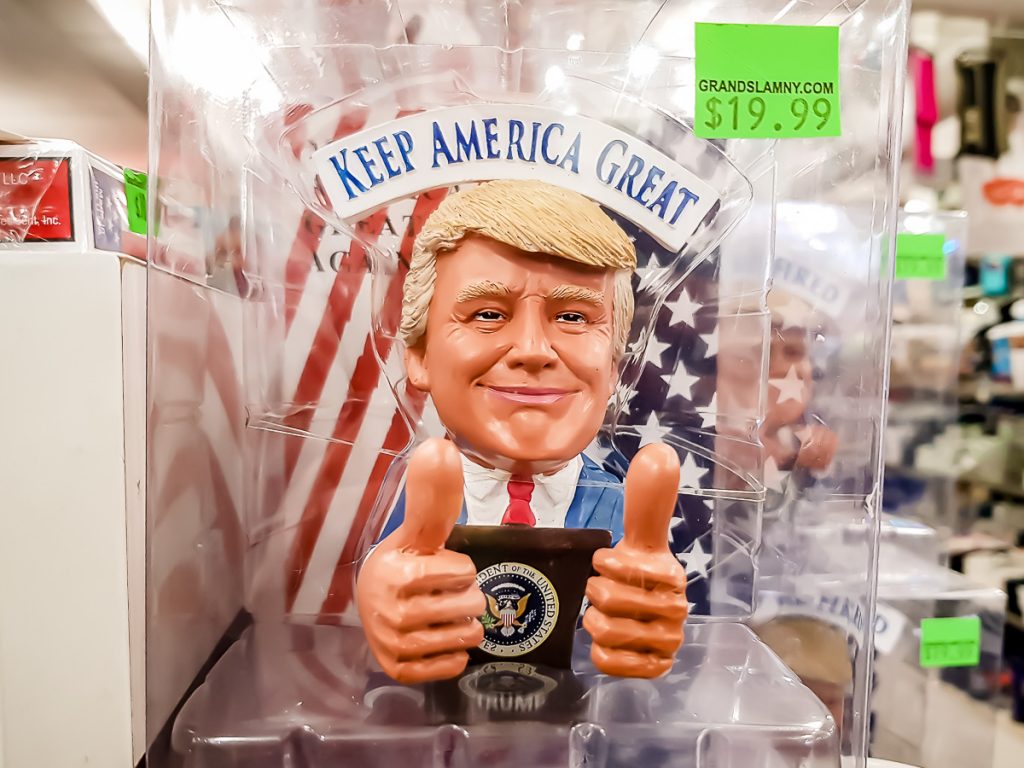 TOY PEN – BOXING TRUMP:
A HAND TOY (to scare disobedient children?):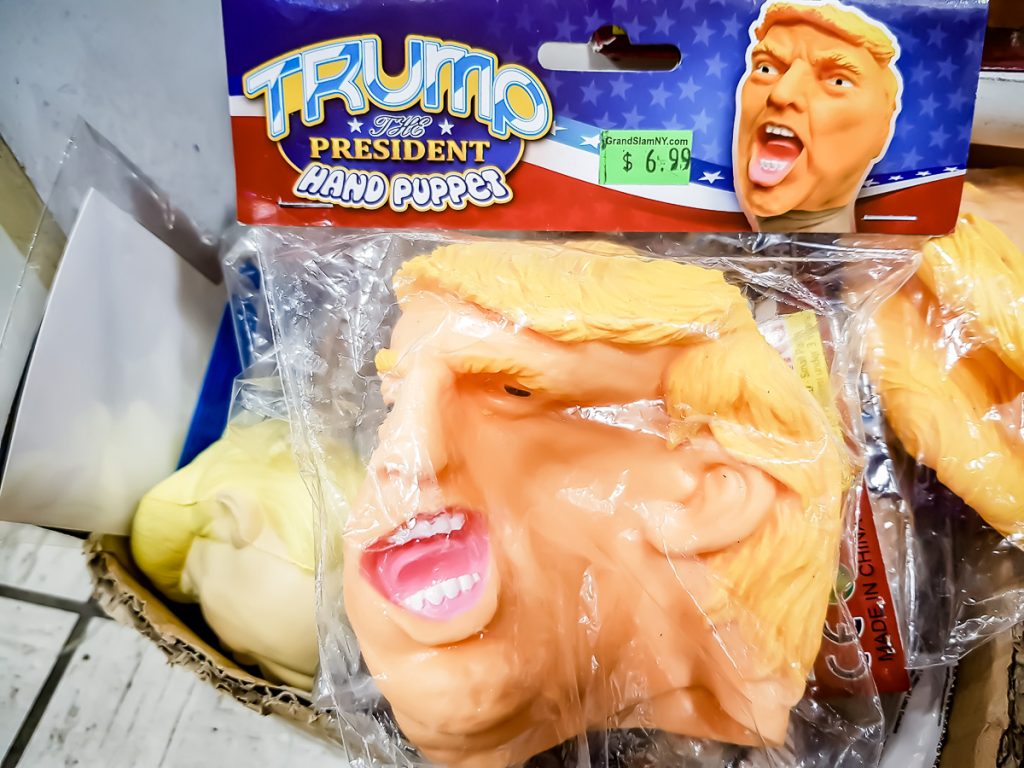 And from a shirt, I found out that: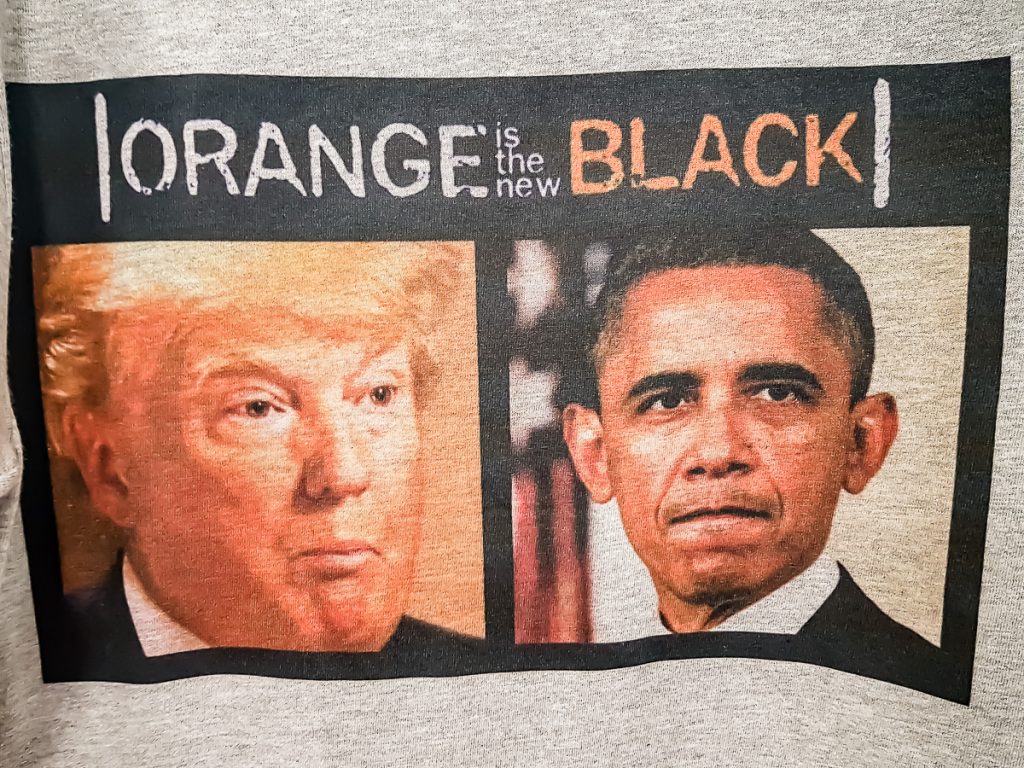 In addition, if you feel like putting your foot down, do it with Trump socks: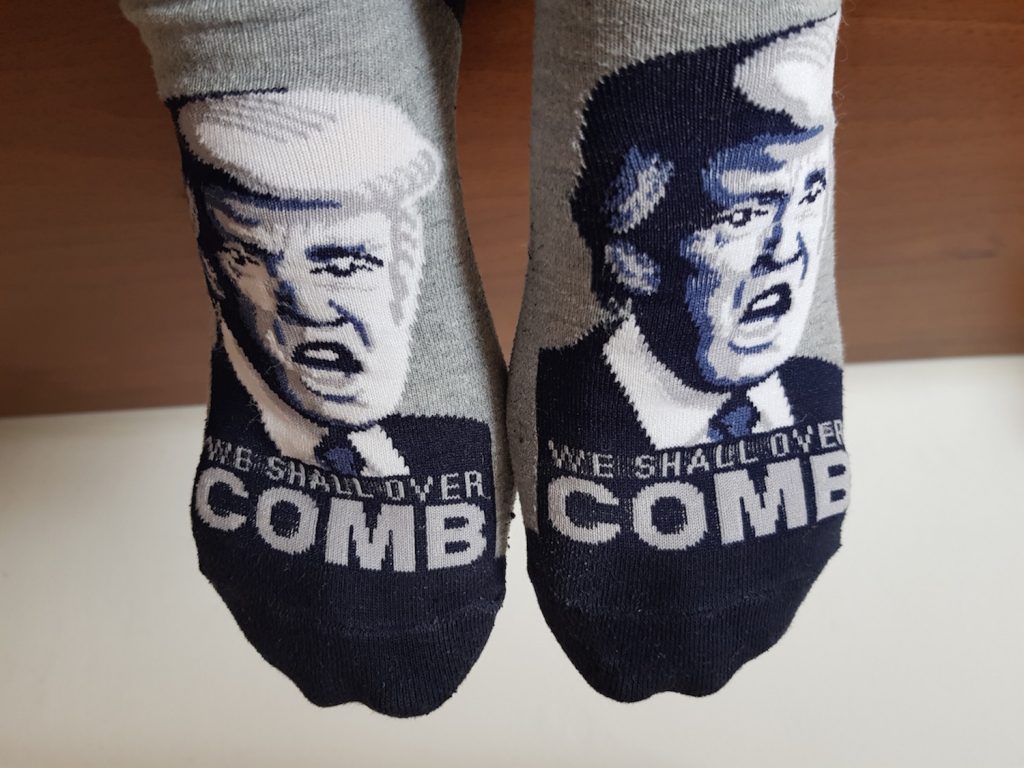 And for those who don't really like him, there are Trump trinkets, which, once pressed, get a poop out of the President's ass.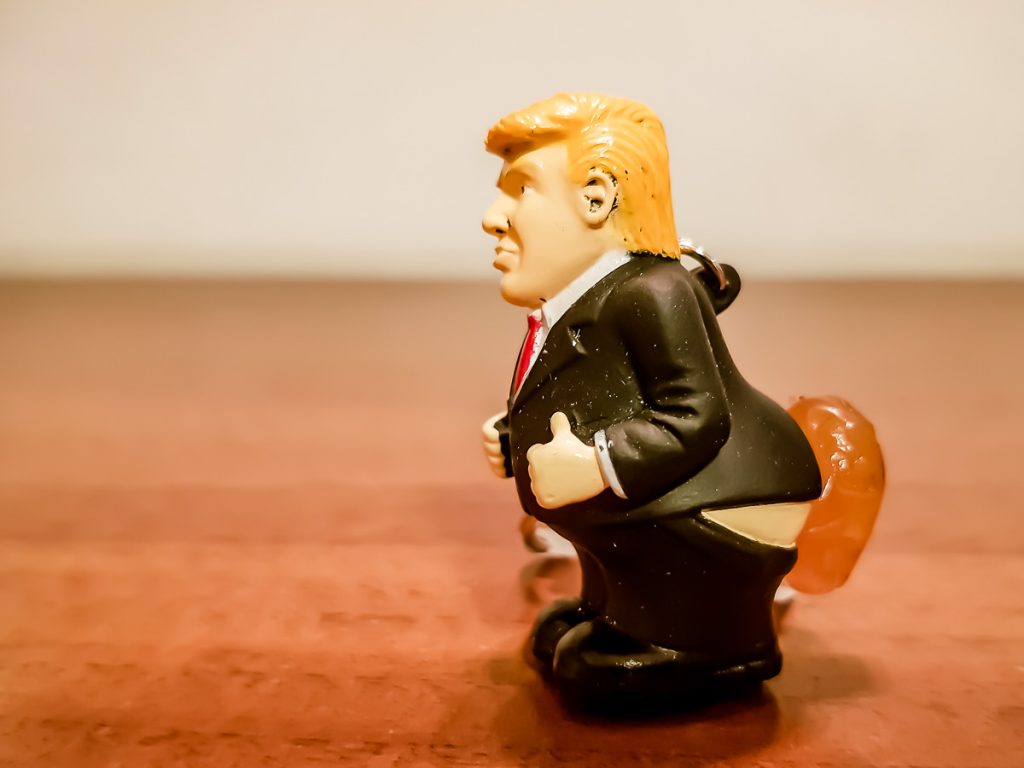 I do not remember to have seen in any other corner of the world I visited a President/King/political leader etc. more present in souvenirs shops than Trump. I think that not even the Queen of England is that present on the shelves.
What about us???
Tell me, have you ever found in crafts stores here, any Iliescu magnet or any mug with Basescu's face?
Well, if we have not thought to produce things like those because they seemed absurd, others had no problem with it.
I was very surprised a few weeks ago when I received, from Bulgaria, a magnet with… Ceausescu!
Yes, that is right, your eyes don't deceive you. It's him, the dictator. Sold by the Bulgarians to the tourists, in the form of a magnet – for 3 euros, but also on a cup – for 5 euros.
And stage the May loud is that Bulgarians sell mugs and with… our president, Johannis! Cool or what?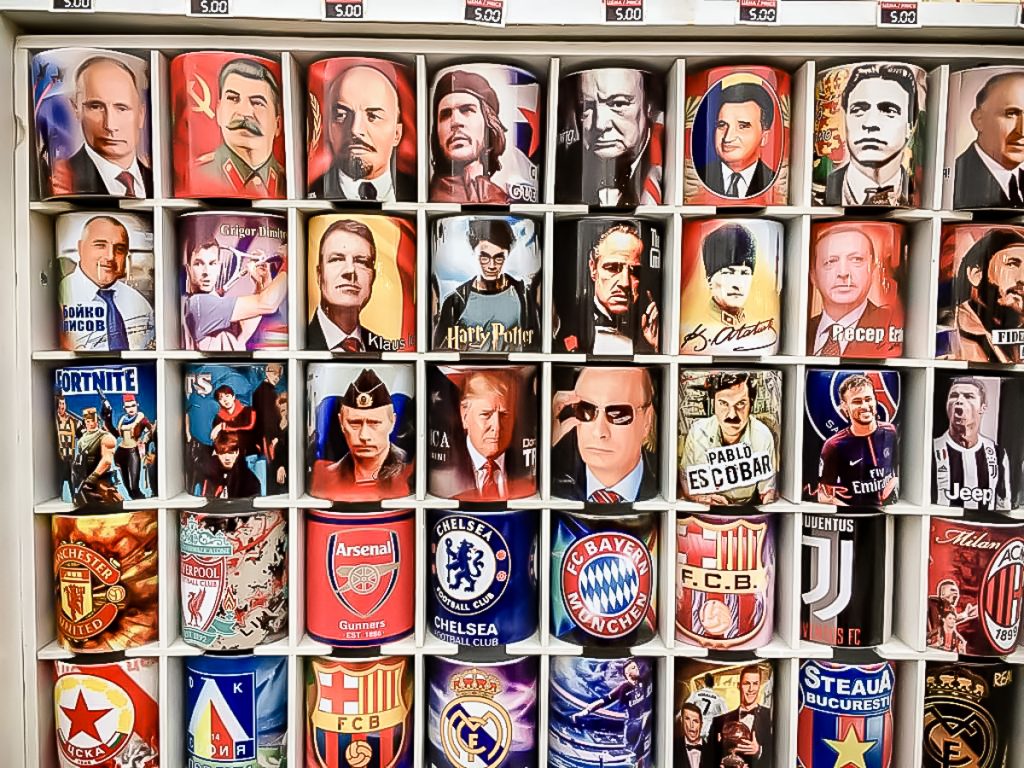 Made a sandwich between Lenin and Putin and having Harry Potter and a Bulgarian tennis player as neighbors, President Johannis can be a great souvenir when coming from Bulgaria J.
I'd say we should start producing those, brothers. Or else the Bulgarians will take them all! I can already imagine that taking our Parliament House as well. They might need it in Golden Sands…