There are statues, sculptures, bas-reliefs all over the world that attract like a magnet tens of thousands of tourists.
I am not referring now to works of art, but to those around which legends have been woven, those that have created customs, rituals, some of them even out of the ordinary…
Each time I visited the Basilica of San Pietro in Rome, I touched the foot of the statue of Saint Peter, as I had heard that it is good to do it for good luck.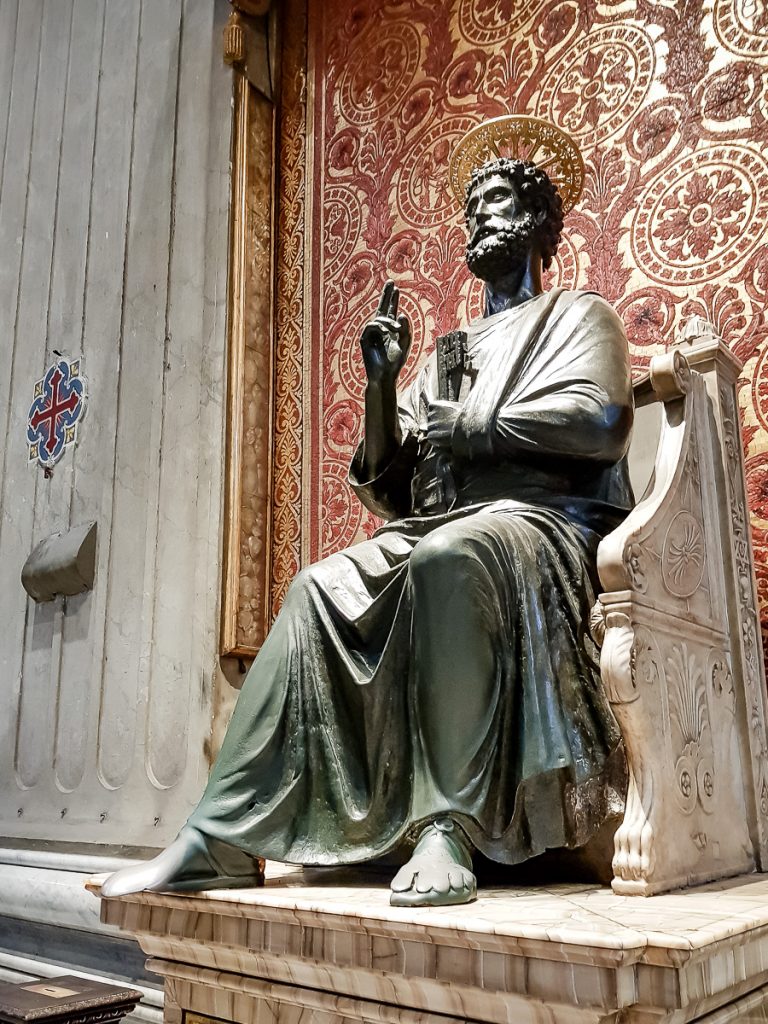 I tested my dexterity in placing a coin on the tongue of the wild boar in Florence (Il Porcellino), so that the coin falls through the grid below, a definite sign that I will be lucky… If the coin does not fall through, but hits the grid, at least you can rub pig's snout, to ensure your return to Florence.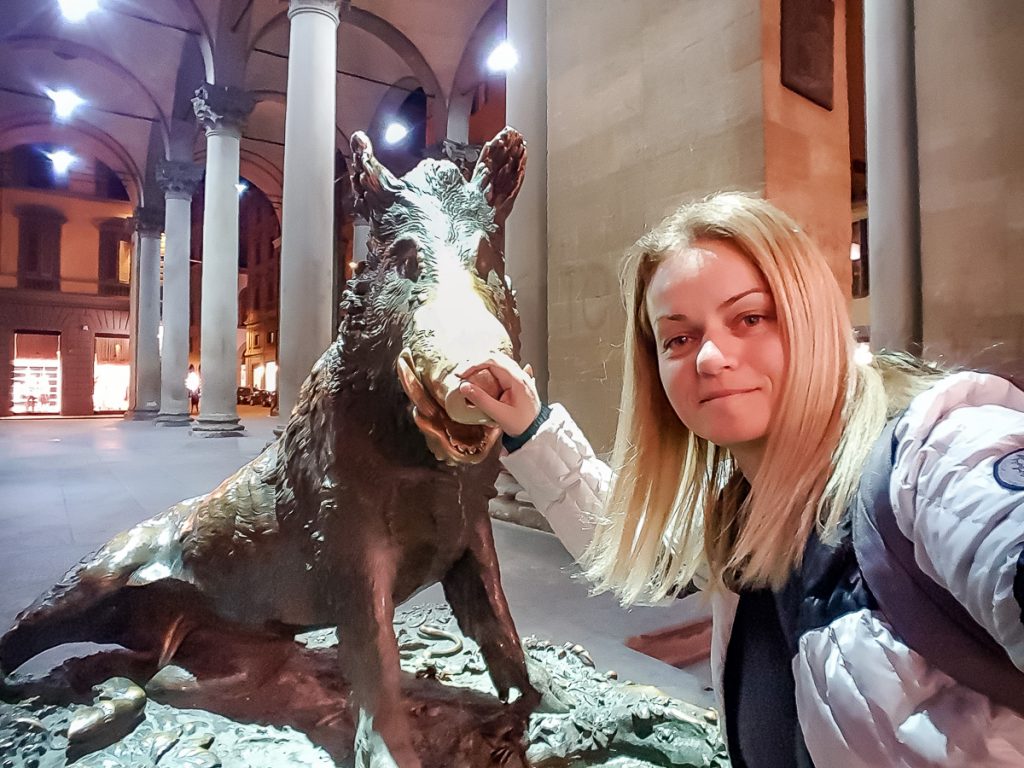 But … I'm going to take you to a special area, which is a bit weird. So do not miss the following local customs, if you get through these places:
TOUCH JULIET'S BOOB IN VERONA…
Shakespeare, Verona, Romeo and Juliet's famous love story…
At the house that is supposed to have been Juliet's, with a balcony and thousands of hearts drawn on the walls, there is a statue in the inner courtyard (at least there was there when I visited the place). On my first visit to Verona, I was interested in the balcony, that seemed to me to be the thing doing the trick… So the statue was just one more picture and nothing more.
After a few years, on my second visit to Verona, I learned about a habit related to the statue: people touch Juliet's right boob, to be lucky. In love, I guess…
But you need some patience, because there is a queue to reach her boob, it is not quite within the reach of just anyone J)).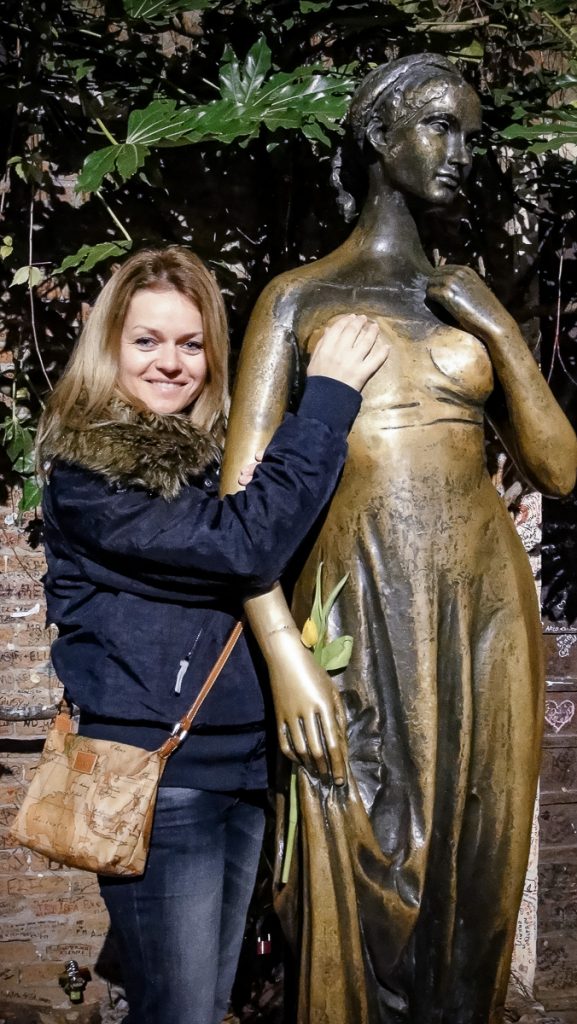 TOUCH THE BALLS OF THE BULL IN NEW YORK…
I had seen it in many pictures, I had read about it being made by a Sicilian and weighing 3,200 kg! The famous "Charging Bull" or "Wall Street Bull" in New York.
I didn't know exactly where it was, but I couldn't possibly miss it, because in front of him he was a huge crowd of people. Quite a queue to be able to take a picture with it. I waited, what could I do. Although it was like in Romania: some were not waiting in line, others were climbing on the bull's head…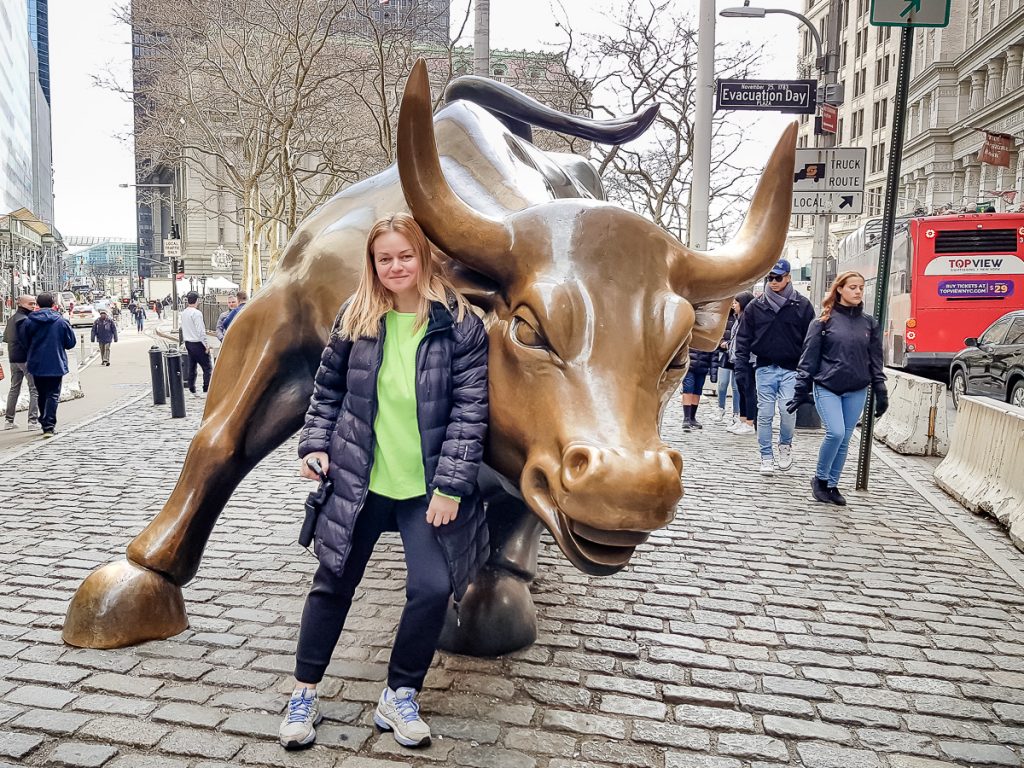 But the show is not only in front of the bull, but also in the back! The tale is not about the tail, but the people here know about the habit to get their hands on the impressive balls of the bull, yes, yes, you read that right, in order to get lucky. In all money matters, I guess… considering that the bronze sculpture is located in the financial district, in the Wall Street area.
I would not have ever done that – to get under the bull's tail and touch the bull's balls hihi. But I was encouraged by the lack of embarrassment of those who did it, by their conviction that it was for personal well-being… And, well, why shouldn't I be lucky when it comes to money? J))
KISS THE ASSES OF THE GIANT BABIES IN PRAGUE…
Prague is surprising with its dozens of unique, bizarre, even shocking statues. I found out about them a bit too late, so I decided to come back soon, to get to the bottom of the topic. And, as I speak of "the bottom of it", in Kampa Park I found 3 giant, black babies, who have a kind of bar code inlaid on their faces. I read that there is a local custom, to kiss the asses of these babies, to be lucky…
Well, now, I definitely want some luck, but how can I kiss the bronze ass of one of the huge babies?!?! What will the people who have come out for a walk, some photos and riding huge babies say?
I look around and no one kisses them. I wait a little longer. Other people come… Nothing. No kisses… So I put my hand on one buttock, so that I cannot say that I did not touch my luck J)).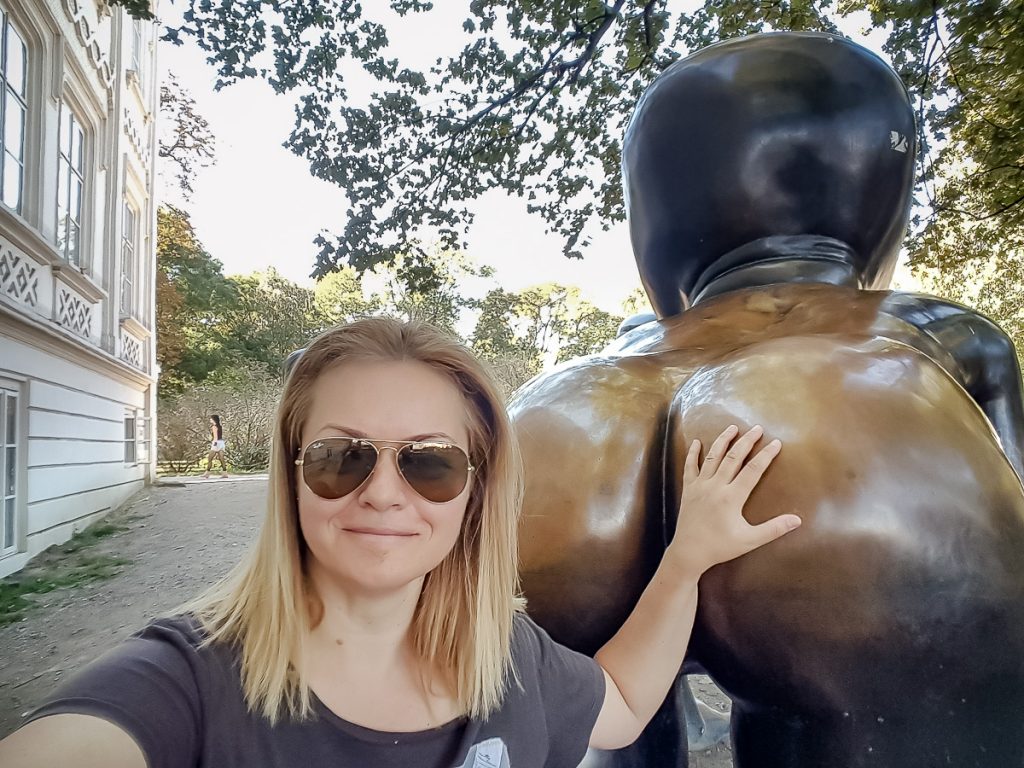 NOTE: Other statues from Prague, statues that are out of the ordinary will be shown in a future post. From some hanging in the middle of the street, to others urinating on their country …
PREY TO THE PENISES IN THAILAND…
In Thailand there is a Falus Temple, inside the Phra Nang cave. The temple contains an impressive collection of penises, in all sizes and colors. In the Buddhist religion it is believed that these wooden objects bring fertility. So many people come to pray to them. I haven't been there yet, but I have friends who have already been there. Without the prayers part…
In other parts of the world, people rub the penis of some statues convinced that this will solve some of their problems…
In Paris, for example, in the Pere Lachaise cemetery, there is the grave of a famous 19th-century journalist (Victor Noir), who died in a duel with a cousin of Emperor Napoleon III. The man's funeral statue attracts thousands of people (not just women!), who come to touch the protrusion in his pants…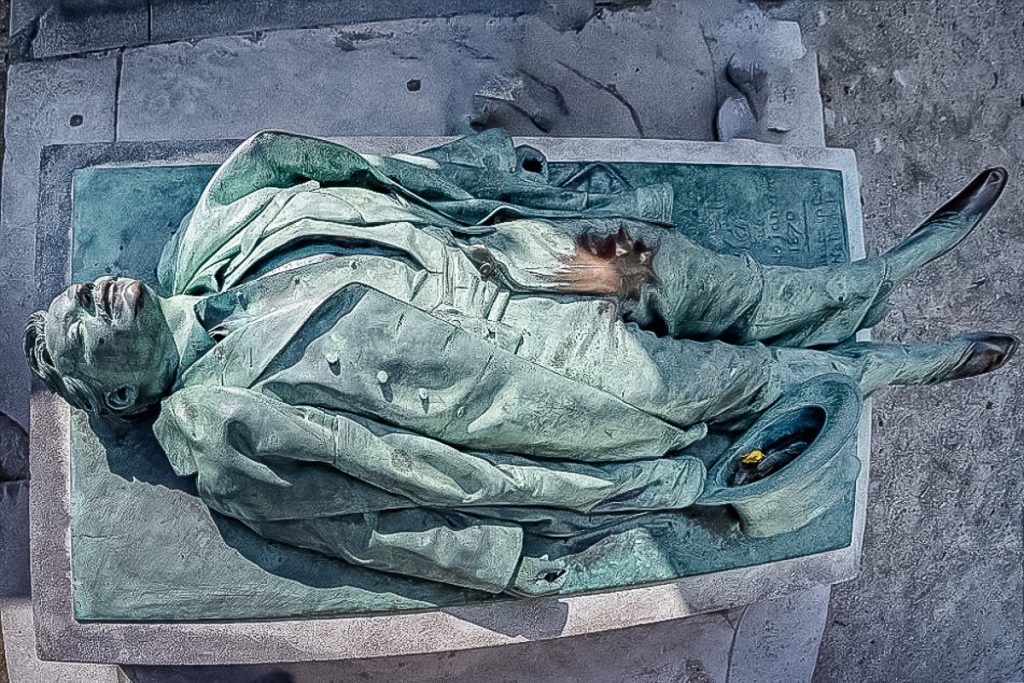 Both women and men rub the penis and kiss the lips of the statue, for fertility mainly, but also for improving their relationships.
I am absolutely convinced that the world is full of such statues, but especially of such customs and rituals.
A list would be useful, to know where in this world we have to go and what we have to rub for health, money, love, success, fertility and whatever other things we may want J).