I kept thinking today about the people born on February 29th. How do they feel 3 years out of 4, when their birthday is… on February 28 or on March 1? It's hard, man. At least it would be hard for me.
On the other hand, it's great to be special, different from us, the many, who can put our finger in the calendar on our day, then waiting for midnight to start enjoying every minute of our birthday. Or complain about the back pain…
I do not know how many children were born today, but I would give the parents a tip: to run to buy all the newspapers published today, February 29th. Why? Not only because the next newspapers with the date February 29 will come out after another four years (if they still have the print version then), but because, when the child turns 18 or even when… he retires, a newspaper from the special day when he was born will be one of the greatest gifts ever!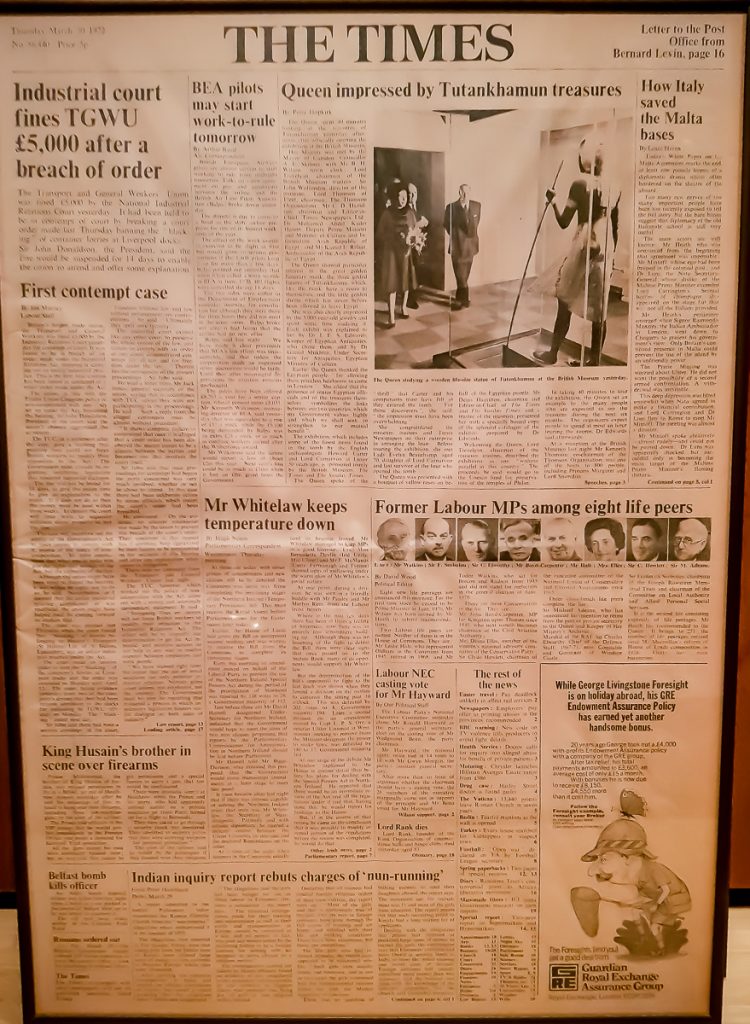 I discovered this business with the anniversary newspapers absolutely by chance. I always like to look for unique gifts and this is one that I have always been successful with: to give a 30, 40, 50 or even 80 year old person an original newspaper, printed in the exact day when he was born, seemed to me a gift that is out of common.
No, don't think about Romanian newspapers. I would be shocked to find out that there is such an archive. I refer to the English newspapers, and especially to the famous Times.
I made the people who had this idea rich J)), and I go on buying from them…
The first person I wanted to surprise with such a gift was… me… hihi. And, if I bought the Times for my friends, my relatives, my colleagues, greedily, for myself I took all three of them, that I found in the archives!
I browsed them, to see what happened on the day I was born, then I beautifully framed them all and hung them.
Going back to February 29 and today's birthdays, I tell them that their birthday should, in fact, be a special day for everyone! Once every 4 years we have an extra day in our life. This is a great thing, right? I tried to make it special. How about you?…